InsureandGo Travel Insurance
InsureandGo travel insurance has 7 different policies to suit most travellers.

We're reader-supported and may be paid when you visit links to partner sites. We don't compare all products in the market, but we're working on it!
Important:
Travel insurance rules continue to change as a result of the coronavirus pandemic. We're working hard to keep up and make sure our guides are up to date, however some information may not be accurate during the pandemic. It's even more important to double-check all details that matter to you before taking out cover. Please know that some policies may not be available through Finder at this time.
Here are some helpful tips:
If you're buying a policy today, it's unlikely that you'll be covered for any coronavirus-related claims
If your travel plans go against government advice, your policy will most likely be voided and you won't be covered
Whatever you're doing, whether you're taking a cruise, backpacking through Europe, or just taking a tour of Australia, InsureandGo has a policy for you. With seven different plans to choose from, you won't ever have to purchase more protection than you need.
Compare your travel insurance quotes
Type or Select your destination(s)
Popular Destinations
Americas
Asia
Europe
Pacific
Africa
Can't find your destination? Just type it in the box above.
Summary of InsureandGo's Gold Policy
| | |
| --- | --- |
| Overseas Medical and Hospital Expenses | Unlimited |
| Cancellation and Ammendment Fees | Unlimited |
| Luggage and Personal Effects | $15,000 |
| Maximum Age Limit | Up to the age of 100 at the date of application. |
Table updated June 2020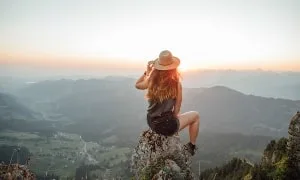 Finder's favourite features:
1. Insureandgo considers ALL pre-existing conditions through an online medical assessment
2. Specially designed policy available for backpackers that includes up to 18 months travel with the option to visit home without voiding the policy
3. Specific cover for natural disaster is available as an add-on
What type of policies are offered?
There are seven different insurance policies offered by InsureandGo, depending on what type of trip you're taking. Their main features are outlined below.

One-Trip Gold
This is InsureandGo's highest level of cover, involving essentials like medical expenses but also travel delay cover, luggage replacement, and more.

One-Trip Silver
Silver is a cheaper version of Gold, maintaining unlimited medical expenses but with smaller maximum benefits for most other features like luggage replacement and travel delay.

One-Trip Bare Essentials
InsureandGo's simplest form of cover. Unlimited medical cover, but minimal benefits for luggage, emergency expenses and not much else.

Annual Multi-Trip
This policy is similar to the One-Trip Gold policy, and is designed for somebody who will be taking several trips beginning and ending at home in a single year.

Domestic
This omits medical expenses, but otherwise has comparable benefits to the One-Trip Silver plan. For travel in Australia.
Further to this, InsureandGo also offers separate policies for cruise travel and backpackers.
Insureandgo cruise travel insurance
Specific cover if cruising is part of your trip. This gives you cover for things such as missed cruise departures, reimbursement for cancelled shore excursions and cabin confinement. These are additional benefits to your bare essentials, silver or gold policy.
Insureandgo backpacker travel insurance
This policy is designed specifically for backpackers. InsureandGo are one of the very few brands that offer tailored cover. You have the option of choosing a silver or gold policy. On top of this, you can get up to 18 months of cover (12 months is the industry standard), option to add on cover for high risk activities, and you can even return home for up to 14 days without voiding your policy. If you're travelling for a long time, it's not out of the question that you might visit home for a bit.
InsureandGo review of policy benefits
We've outlined the seven individual policies you can purchase from InsureandGo, with the various important benefits included with each one.
| Benefits | One-Trip Gold | One-Trip Silver | One-Trip Bare Essentials | Annual Multi-Trip | Domestic | Backpackers | Cruise |
| --- | --- | --- | --- | --- | --- | --- | --- |
| Cancelling trip before departure | Unlimited | $15,000 | | Unlimited | $50,000 | $10,000 | Unlimited |
| Medical expenses overseas | Unlimited | Unlimited | Unlimited | Unlimited | | Unlimited | Unlimited |
| Dental expenses overseas | $500 | $500 | $500 | $500 | | $500 | $500 |
| Travel delay expenses | $3,000 | $1,000 | | $2,000 | $1,500 | $1,000 | $3,000 |
| Additional emergency expenses | Unlimited | $15,000 | $5,000 | $50,000 | $25,000 | $20,000 | Unlimited |
| Personal belongings/luggage | $15,000 | $6,000 | $2,000 | $8,000 | $8,000 | $6,000 | $15,000 |
| Personal liability | $5,000,000 | $2,500,000 | $1,500,000 | $5,000,000 | $1,500,000 | $2,500,000 | $5,000,000 |
| Rental car excess | $8,000 | $4,000 | | $4,000 | $7,500 | $4,000 | $8,000 |
| Delayed luggage | $750 | $500 | | $750 | $500 | $200 | $750 |
Table was last updated: June 2020
What options can I add on to my InsureandGo travel insurance?
Depending on which type of policy you are purchasing, you can choose from the following options for an added premium, in addition to the benefits covered above:
Winter sports cover. This provides cover for things like sports equipment hire and replacement, costs due to the problems like piste closure, avalanches and bad weather, and reimbursement for ski passes and lift passes you might not be able to fully use due to injury or illness.
Business cover. If your trip involves business operations, you can get reimbursed for business equipment hire and replacement, emergency courier expenses, business money, and staff replacement.
Golf cover. Similar to winter sports cover, but for golf equipment and golf equipment hire.
Natural disaster cover. This is for if you're worried about natural disasters interrupting your plans. If you have to cancel your trip before departure or have travel delay or emergency expenses because of natural disasters, you'll be covered where you wouldn't normally.
Additional specified items cover. This lets you raise the maximum amount paid out for certain nominated personal belongings if they were to be lost, damaged or stolen.
Additional Sports and Hazardous Activities. With the Backpackers insurance policy, you can purchase this option to be covered while doing a certain range of activities deemed "risky" like mountaineering etc.
What won't be covered by my policy?
When considering insurance policies, it's very important to consider the circumstances under which you will not have your claim paid. InsureandGo won't cover you when your claim arises if:
You or a travelling companion altered or cancelled your travel plans simply because you changed your mind.
You decide to continue with travel plans despite warnings from appropriate local or national authorities (like smartraveller.gov.au).
It relates to a pre-existing medical condition you have not had approved by InsureandGo.
You or anyone you're travelling with is under the influence of non-prescribed drugs or alcohol.
You were acting irresponsibly or dangerously, or engaging in illegal or reckless activities.
It is related to the consequences of a risky or dangerous sport or activity.
InsureandGo travel insurance claim and contact details
It is not always easy to make a claim; however, to ensure a hassle-free experience with InsureandGo, you must first download the appropriate claim form from the InsureandGo website. There are different forms for different claims, for example, there's a form for baggage claim and another for medical emergencies.
To ensure that your claims are received and processed within an acceptable time frame, all claims must be:
Registered within 30 days after your trip ends
Sent in with original receipts, invoices and all vouchers in relation to your expenses and loss. You must also be able to provide proof of ownership of lost, damaged or stolen items in order for payments to be made.
You must also include your policy schedule with the signed and completed claim form.
Claims and contact details
Emergency Assistance: 61 2 9333 3999
Make a claim online: Start your claim process here https://quote.insureandgo.com.au/policylogin.aspx
Make a claim via post and email: Download the relevant form here https://www.insureandgo.com.au/travel-insurance/important-claims-information/manual-submittion.jsp
Submit your completed form to this email address assistance@insureandgo.com.au
Post your supporting documentation to Claims at InsureandGo Australia, Suite 1.04, Level 1, 19 Harris Street - Pyrmont, 2009 Sydney NSW.
Some questions you might still have about Insureandgo
Icons made by Smashicons from www.flaticon.com is licensed by CC 3.0 BY
More guides on Finder
Insure and Go Promo Code

If you're traveling anytime this year and want to save on your travel insurance without skimping on the cover, then you should consider Insureandgo.com.au for you next cover.