Medibank travel insurance
Pay for the benefits most important to you. Medibank travel insurance offers flexibility with 4 different policies.
We're reader-supported and may be paid when you visit links to partner sites. We don't compare all products in the market, but we're working on it!
Important:
Travel insurance rules continue to change as a result of the coronavirus pandemic. We're working hard to keep up and make sure our guides are up to date, however some information may not be accurate during the pandemic. It's even more important to double-check all details that matter to you before taking out cover. Please know that some policies may not be available through Finder at this time.
Here are some helpful tips:
If you're buying a policy today, it's unlikely that you'll be covered for border closures
If your travel plans go against government advice, your policy will most likely be voided and you won't be covered
Compare your travel insurance quotes
Type or Select your destination(s)
Popular Destinations
Americas
Asia
Europe
Pacific
Africa
Can't find your destination? Just type it in the box above.
Medibank travel insurance review of policy benefits
| | Domestic cover | International medical | International comprehensive cover | Annual multi trip |
| --- | --- | --- | --- | --- |
| Overseas medical and hospital expenses | No | Unlimited | Unlimited | Unlimited |
| Additional expenses | $10,000 | Unlimited | Unlimited | Unlimited |
| Cancellations and amendments | Unlimited | No | Unlimited | Unlimited |
| Luggage and personal effects | $8,000 | No | $8,000 | $8,000 |
| Rental car insurance excess | $3,000 | No | $4,000 | $4,000 |
| Travel delay expenses | $2,000 | No | $2,000 | $2,000 |
| Hospital cash allowance | No | No | $5,000 | $5,000 |
| Loss of income | $2,000 | No | $10,000 | $10,000 |
| Permanent disability | $10,000 | No | $25,000 | $25,000 |
| Accidental death | $10,000 | No | $25,000 | $25,000 |
| Personal liability | $5,000,000 | $5,000,000 | $5,000,000 | $5,000,000 |
Table updated June 2020
Summary of Medibank's International Comprehensive policy
| | |
| --- | --- |
| Overseas Medical and Hospital Expenses | Unlimited |
| Cancellation and Amendment Fees | Unlimited |
| Luggage and Personal Effects | $8,000 |
| Maximum Age Limit | 84 |
Table updated June 2020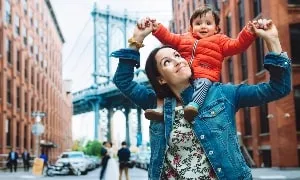 Finder's favourite features about Medibank travel insurance
1. Reduce your out-of-pocket expenses with your choice of $0, $100 or $250 excess
2. Free cover for dependent kids under 21
3. Medibank or ahm health fund members get a discounted rate
Here's a snapshot of your travel insurance options from Medibank.
International Comprehensive
Highest level of cover offered by Medibank. Get cover for unlimited medical down to theft of cash.
International Medical Only
The pocket friendly option, covers the essentials like medical, additional expenses and personal liability.
Domestic
Cover for your backyard adventures with unlimited cancellations and rental car excess included.
Annual Multi-trip
Designed for those frequent travellers. If you know you'll be on the move for the next 12 months, this could save money and time.
Additional cover options available
For more flexibility, Medibank offers extra cover for your specific needs. You can add these options right after you select your policy type.
Add Winter sports cover. For those who are skiing, snowboarding or snowmobiling on their trip. Protect yourself so the expenses don't snowball if you get into an accident.
Add motorcycle/moped riding. Cover if you're a rider or plan to be a pillion passenger on a motorcycle/moped while you're travelling. This will cover your medical expenses if you get into an accident but it may not cover the damage of someone else's property.
Increase rental car insurance excess. Rental car excess is already included with the international comprehensive and domestic policies, however, if the excess charged by the car hire company exceeds your allowance, you may want to increase your limit.
Increase luggage cover. If you are travelling with expensive things such as a camera, laptop or jewellery, make sure that the included value is enough by checking the Product Disclosure Statement (PDS). If not, you can always add more.
Am I covered for cruising?
Cruise travel insurance is available and included for free with an international comprehensive plan, domestic plan and annual multi-trip. While it is automatically included, just be mindful that it covers medical expenses and air ambulance evacuation from the ship only.
If you need more specific cover for things such as formal attire delay and missed shore excursions, check out our other partners that offer cruise travel insurance.
Compare Cruise Travel Insurance
What if I have a pre-existing condition?
Medibank classifies pre-existing conditions under three categories. It's recommended that you declare all pre-existing conditions
What's not covered by my policy?
General exclusions include:
Not acting in a responsible way to protect yourself and your property
Travelling when you know you are unfit or against medical advice
Failing to maintain a course of treatment while travelling
Death, illness or injury from an existing condition (unless covered by your policy)
Birth of a child or any pregnancy-related condition
Treatment at a spa, nursing home or any rehabilitation centre unless agreed by Medibank
Excess medical charges
Any consequential loss or loss of enjoyment
A loss caused by or in connection with a criminal or dishonest act
Any loss caused by government intervention or regulation
Failure to take precautions after a public warning of strike, riot, civil commotion or natural disaster
Operating a rental vehicle in an illegal or dangerous manner
Credit card conversion fees and other bank charges
Medibank travel insurance claim and contact details
Claims and contact details
Emergency Assistance (24/7 help): +61 2 8907 5672
Make a claim online: Start your claim process online at https://www.medibank.com.au/travel-insurance/claim/
Submit claim via post: Download the claims form at; https://travel.medibank.com.au/files/documents/medibank_claimform.pdf
Complete and post to: c/o Travel Insurance Partners Claims DeptPO Box 168, North Sydney NSW 2060 Australia
General phone enquiries: 1300 362 544

Icons made by Good Ware from www.flaticon.com is licensed by CC 3.0 BY
Picture: GettyImages

More guides on Finder