Travel insurance for seniors over 80
Helping you find the right travel insurance for over 80s, especially if you have a pre-existing medical condition.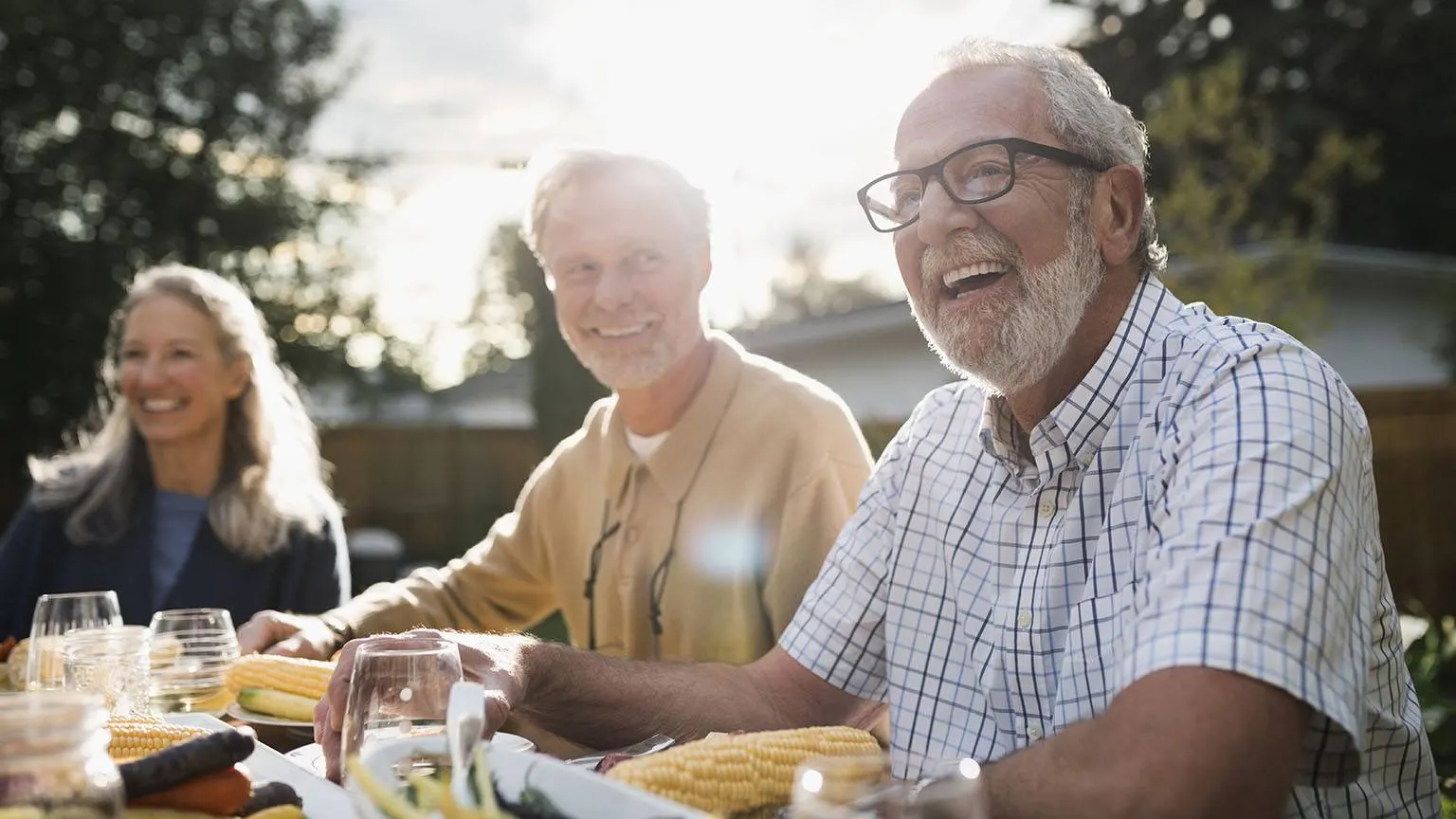 We're reader-supported and may be paid when you visit links to partner sites. We don't compare all products in the market, but we're working on it!
Important:
Travel insurance rules continue to change as a result of the coronavirus pandemic. We're working hard to keep up and make sure our guides are up to date, however some information may not be accurate during the pandemic. It's even more important to double-check all details that matter to you before taking out cover. Please know that some policies may not be available through Finder at this time.
Here are some helpful tips:
If you're buying a policy today, it's unlikely that you'll be covered for border closures
If your travel plans go against government advice, your policy will most likely be voided and you won't be covered
We've found over 15 Australian brands that could cover you when travelling in your 80s. Compare travel insurance side-by-side so you can decide on what benefits are most important to you, and save money while you're doing it. It's so easy - just enter your trip details in the below form and get quotes in 10 seconds.
Compare brands for over 80s travel insurance
Travel insurance for people over 80 offers essential medical cover as well as flexible options for those with pre-existing medical conditions. In addition, there is affordable cover available for those on a wide range of budgets.
Compare conditions for travellers over 80 years of age in the table below.
Brand
Maximum age
Policy type
Apply
All ages
84

Comprehensive single Trip
Medical-only single trip

84

Single Trip Standard
Single Trip Premier

84
84

Comprehensive
Ultimate Single Trip

85
90

Comprehensive
Standard
Basics

98
99

Gold Plus Cover
Gold Cover
Traveller Cover

100
100
100
Get quote
120
120

Travellers over 100 years of age can call AllClear to discuss options

Travellers over 100 years of age can call Holiday Rescue to discuss options
What is travel insurance for over 80s?
Travel insurance for people over 80 is regular travel insurance with an increased age limit. You also want to prioritise certain benefits of travel insurance. This includes cover for unexpected medical conditions, flexibility with pre-existing medical conditions and cover for your essentials such as prescription glasses and other medical devices.
Watch: 3 tips to save on travel insurance
Travel insurance for over 80s with pre-existing medical conditions
If you're over the age of 80 and applying for travel insurance, there's a fair chance that you might have one or more pre-existing medical conditions. This can make it more difficult to obtain affordable travel insurance. A pre-existing medical condition is one of the following:
An ongoing medical condition of which you are aware
A medical condition that is currently being (or has been) investigated or treated by a medical professional
Any condition for which you take prescribed medication or have had surgery
Any condition for which you see a medical specialist.
How insurance providers handle pre-existing medical conditions can differ greatly between insurers. Some insurers exclude coverage for any pre-existing medical condition in people over 80 years of age. Others attach a higher excess to policies. While some insurers allow you to take out cover for certain pre-existing conditions, further medical testing may be required and the cover may only be offered up to a lower limit.
Speak to your insurance provider to find out their approach to pre-existing conditions. In addition, make sure that you disclose all relevant information about your medical history to your insurer when you apply for cover. Failing to do so could result in your cover being void when it comes time to make a claim.
See if your pre-existing medical condition is covered with these guides
What you need to do when choosing a policy
Disclose all pre-existing conditions
Speak to the insurer's medical examiner and disclose all existing or known conditions. Although this may raise your premium, the cost of a potential hospital stay would largely outweigh this small expense. Without full disclosure, you may not be covered if it is later discovered that you knew of a condition before travelling.
Get written evidence
Make sure any cover that you are offered on the phone or in person by a travel agent or salesperson is in the insurance policy's PDS. This will help you avoid a situation where your claim is denied even though your travel agent said you would be covered.
Read the PDS in detail.
Be aware of age limits, limitations of coverage and wording in the PDS or you may run into trouble when making a claim. For instance, you may make a claim for a trip cancellation only to discover you will only be covered for up to $2,500 because of your age, while your cancellation costs amount to $4,000.
Cheap travel insurance for over 80s
It's an unfortunate fact of life that travel insurance when you're over 80 years of age is more expensive than it is for younger people. This is simply due to the fact that there's an increased risk of illness and injury for older travellers, and this higher risk is reflected by inflated premiums.
However, that doesn't mean you can't find cheap travel insurance for over 80s. In fact, there are plenty of simple things you can do to save money on travel insurance, including:
Buy online. Thinking of buying travel insurance through your airline or travel agent? Think again. Airlines and travel agents usually add hefty commissions on top of the cost of a policy, so you can save a lot of money by hopping online and buying cover direct from an insurer.
Only pay for the cover you need. Make sure you only pay for the cover you're likely to need on your holiday. For example, would you rather an essentials policy rather than paying extra for the long list of benefits provided by a comprehensive policy? Can you avoid adding extra-cost options, such as golf cover or snow sports cover, to your policy if you're unlikely to use them?
Adjust your excess. Many insurers give you the option to vary the excess payable should you have to make a claim. By switching to a higher excess, you can enjoy a lower premium. Of course, you'll need to make sure you'll be able to reasonably afford the excess if you have to make a claim.
Look for discounts. There are always discounts, deals and special offers to help you save money on travel insurance. Look for online promo and coupon codes, seniors discounts, multi-policy discounts and even discounts for purchasing a policy online instead of over the phone.
Buy a joint policy. Travelling with a friend or relative? Instead of each of you purchasing separate travel insurance cover, save money by joining forces to buy a joint policy.
Partner offers. If you're a member of a motoring organisation or a customer of particular banks, you may be entitled to access discounted travel insurance through one of the organisation's or bank's partners. Check your membership or customer information for more details.
Of course, it's worth remembering that a cheap travel insurance policy isn't necessarily the best policy for you. Cost should only be one of many factors you consider when choosing travel insurance – you'll need to look closely at the cover features and limits to work out whether a policy provides good value for money.
Compare cheap travel insurance policies
Save more with these deals and coupons
Optional extras when you're over 80
Many travel insurers also offer optional covers that you can add to your policy if you're willing to pay an extra premium. Options available on travel insurance for over 80s include:
Additional car hire excess cover. Most policies will provide a certain level of car hire excess cover as standard, protecting you against the expensive excess you'll be liable to pay to the rental company if your hire car is stolen, vandalised or involved in an accident. However, some insurers will offer the choice of increasing your level of car rental excess cover (for example from $3,000 to $6,000) as an extra-cost option.
Additional specified items cover. All comprehensive travel insurance policies provide cover for stolen and damaged personal belongings on your trip, but there's usually a limit to the amount your insurer will pay out per item. This option allows you to increase the level of cover for specific high-value items you're taking with you on your journey, such as a laptop or camera.
Golf cover. Packing your golf clubs for your next big trip? You should consider adding golf cover to your policy so you can enjoy protection for loss, theft and damage of your golf equipment, as well as cover for expenses such as golf equipment hire and unused green fees.
Cruise cover. If your next holiday is a cruise, cruise travel insurance covers you for emergency medical transportation from your cruise ship to the nearest medical facility. It also pays benefits for cabin confinement, missed shore excursions, cruise delays, trip interruptions and more.
Snow sports cover. Sure, most 80-plus year olds won't be planning on hitting the slopes on their next holiday, but age is no barrier to having fun and staying active. If you'll be going skiing or snowboarding on your next trip, purchasing optional snow sports cover ensures that you're covered for injuries sustained on the slopes, as well as for things like stolen or damaged ski equipment, piste closure and unused lift passes.
Adventure activities cover. Age is also no barrier to adventure, so you may want to purchase optional cover that provides protection if you want to participate in any adventure activities on your trip.
Compare quotes with optional extras
Travel insurance problems when you're over 80
Sadly, some seniors do face certain issues when looking for travel insurance.
Age limits. One of the most common problems is policy age limits. Some insurers refuse cover to anyone over 65 or 70 years of age, which obviously makes it harder for people over 80 to find a suitable policy. However, remember that there are insurers who are willing and able to cater to your needs.
Pre-existing conditions cover. As you get older, the chances of you having a pre-existing condition increases. Most policies don't cover pre-existing conditions, so this will affect the kind of cover you can take out.
Joint cover. The age limits imposed by insurers can complicate matters for couples looking for cover. While in the past you may have been able to take out joint cover, this may no longer be possible if one spouse is above the insurer's specified age limit. As a result, some find themselves having to spend significantly more to take out two separate policies.
The price of policies. Unfortunately, many insurers seem to think that the older you are, the more of a health risk you are. Insurance premiums are calculated based on the risk you pose to an insurer, but many older travellers have reported being charged exorbitant amounts.
Learn more about travel insurance for seniors
What is normally excluded from cover?
There are some situations, events and circumstances when your travel insurer will not provide any cover. You'll need to check the PDS for a full list of what's not covered by your policy, but generally you will not be covered if:
Your claim arises due to a pre-existing condition not covered by your policy
You leave your luggage or belongings unattended in a public place and they are stolen or damaged
You visit a country for which the Department of Foreign Affairs and Trade has issued a 'Do Not Travel' warning
You fail to obey the road rules in the country which you are visiting
Your claim arises due to an act of war or terrorism
Your claim arises because you were under the influence of drugs or alcohol
You change your mind about travelling
You travel against medical advice
Your claim is for consequential loss of any kind, for example loss of enjoyment
You intentionally or recklessly act in a way that would pose a risk to your safety
You do not do everything you can to reduce your loss as much as possible
Your claim arises because a government authority confiscates, detains or destroys anything
You drive a vehicle without a current licence valid for the country you are driving in
Your claim arises due to errors or omissions in your booking arrangements
Your claim arises due to an epidemic or pandemic
You can also find out more about what's not covered in our guide to travel insurance exclusions.
Other questions you may have about travel insurance for over 80s
Get travel insurance for over 80s
Enter your trip details to compare quotes
Type or Select your destination(s)
Popular Destinations
Americas
Asia
Europe
Pacific
Africa
Can't find your destination? Just type it in the box above.
---
Check the latest travel insurance industry news

Icons made by Vectors Market, Pixel perfect, dDara from www.flaticon.com is licensed by CC 3.0 BY
Picture: GettyImages

More guides on Finder