Holiday Rescue Travel Insurance
Here's a quick and easy way to find out if Holiday Rescue travel insurance is right for you.
We're reader-supported and may be paid when you visit links to partner sites. We don't compare all products in the market, but we're working on it!
Important:
Travel insurance rules continue to change as a result of the coronavirus pandemic. We're working hard to keep up and make sure our guides are up to date, however some information may not be accurate during the pandemic. It's even more important to double-check all details that matter to you before taking out cover. Please know that some policies may not be available through Finder at this time.
Here are some helpful tips:
If you're buying a policy today, it's unlikely that you'll be covered for border closures
If your travel plans go against government advice, your policy will most likely be voided and you won't be covered
We've done the research and put it all together for you. Holiday Rescue offers travel insurance underwritten by The Hollard Insurance Company. You can get a quick quote from our search tool or read on to learn about their different policy types and benefits.
Compare your travel insurance quotes
Type or Select your destination(s)
Popular Destinations
Americas
Asia
Europe
Pacific
Africa
Can't find your destination? Just type it in the box above.
Summary of Holiday Rescue's International Comprehensive policy
| | |
| --- | --- |
| Overseas Medical and Hospital Expenses | Unlimited |
| Cancellation and Amendment Fees | $50,000 |
| Luggage and Personal Effects | $5,000 |
Table updated August 2020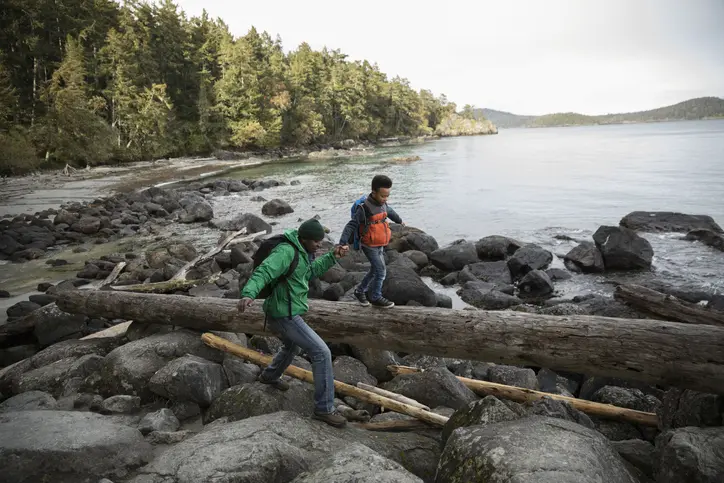 Finder's favourite features:
1. Anyone can get cover with no age limits
2. Automatic cover for skiing and snowboarding, this includes cover for your gear and prepaid costs
3. Express claims - Holiday Rescue aims to have your claim resolved within 2 business days
What type of policies does Holiday Rescue offer?
There are three basic travel plans on offer, with their main features highlighted for you below.
International Comprehensive
This is Holiday Rescue's top level of cover, including emergency medical and dental treatment, cancellation charges, and other delays. It's the only policy which will reimburse you for stolen or delayed luggage or personal belongings.
International Essentials
A lighter version of the comprehensive plan, it only includes important benefits like medical treatment and cancellation charges.
Domestic
For trips inside Australia. No medical or luggage cover, but can help out if cancellations or delays arise.
Holiday Rescue's review of benefits
Holiday Rescue offers various features for each of their three travel plans, summarised in the table below.
| | | | |
| --- | --- | --- | --- |
| Benefits | International Comprehensive | International Essentials | Domestic |
| Emergency medical | Unlimited | Unlimited | |
| Emergency dental | $500 | $500 | |
| Funeral costs | $15,000 | $15,000 | $15,000 |
| Holiday cancellation and charges | $50,000 | $50,000 | $50,000 |
| Delayed to a special event | $5,000 | $5,000 | $5,000 |
| Rental vehicle excess | $5,000 | $5,000 | $5,000 |
| Personal liability | $1,000,000 | $1,000,000 | $1,000,000 |
| Travel documents and bank cards | $2,000 | $2,000 | $2,000 |
| Luggage delay | $500 | | |
| Personal items | $5,000 | | |
What's the excess I have to pay?
About half of your benefits have no excess and half have an excess of $100 per claim.
Here's what your excess will be for each claim you make:
| Cover Feature | Excess |
| --- | --- |
| Emergency medical | $0 |
| Emergency dental | $100 |
| Funeral | $0 |
| Holiday cancellation and changes | $100 |
| Delayed to a special event | $100 |
| Personal liability | $0 |
| Rental vehicle excess | $100 |
| Passports, documents and bank cards | $100 |
| Luggage delay | $100 |
| Personal items and cash | $100 |
Can I get cover for a pre-existing medical condition?
Like most insurers, HRTI will cover many pre-existing conditions. Its application form requires you to describe any pre-existing condition you have outside of "an everyday cold" or tummy bug. You'll have to declare it if any of the following describes your condition:
You're waiting to see a medical professional about it.
You're waiting on a test or the results of a test.
You require ongoing treatment or check-ups.
You're supposed to be on medication for it.
You've seen a medical professional in the last 3 months.
You've had surgery or been in the hospital in the past 3 years.
It's related to heart problems, stroke or cancer.
After you declare the condition, HRTI will decide if they want to cover it and will treat it in one of three ways:
They'll automatically cover it at no additional charge.
They'll cover it if you pay an additional premium.
They won't cover it (but you'll be covered for everything else).
Can I get cover for my camera, jewellery or other expensive items?
If you have the comprehensive policy from HRTI, you'll have a total of $5,000 you can claim for lost and stolen items. But there's a limit to what you can claim for each type of item. Here are the sub-limits:
Clothing, shoes and toiletries: $1,500
Wedding rings, engagement rings and watches: $2,000
Mobile phone and tablets: $1,000
Laptops and cameras: $2,000
Other personal items: $1,000
Medication: $500
Cash: $250
Most insurers let you add extra cover for high-value items. Holiday Rescue doesn't advertise this feature, but give them a call them to find out if you can insure high-value items separately.
What won't be covered by my policy?
As always with any insurance plan, there are certain situations where the insurer will not pay a claim. You should check the specific plan you purchase for details, but in general Holiday Rescue will not cover you if:
If you partake in any criminal or illegal activity in the country you're in.
You're acting in an unsafe or irresponsible manner at the time of the claim.
You're caught up in a scam or fraud that you could reasonably have avoided.
It's related in any way to the use of drugs or alcohol.
Your claim arises as the result of a pre-existing medical condition that wasn't declared or approved.
You ignore warnings about a destination from the Department of Foreign Affairs and Trade and go anyway.
How do I contact Holiday Rescue?
Claims and contact details
Emergency assistance: Call +61 280 046 090
Text: +61 488 863 244
Email: rescue@holidayrescue.com
Call within Australia: 1 800 960 374
If you have any final questions...

Picture: GettyImages
Icons made by Smashicons from www.flaticon.com is licensed by CC 3.0 BY

More guides on Finder