Travel with Kit
Travel with Kit travel insurance focuses on flexibility which means you pay for the benefits most important to you.

We're committed to our readers and editorial independence. We don't compare all products in the market and may receive compensation when we refer you to our partners, but this does not influence our opinions or reviews. Learn more about Finder .
Travel with Kit is an Australian-owned brand that caters to a whole bunch of travellers by allowing you to buy the cover you need. You can customise your policy by selecting a plan and adding any additional cover you might need, such as water sports activities or expensive items such as cameras or surfboards.
Compare Travel with Kit travel insurance quotes
Type or Select your destination(s)
Popular Destinations
Americas
Asia
Europe
Pacific
Africa
Can't find your destination? Just type it in the box above.
Summary of Travel with Kit's International Comprehensive policy
| | |
| --- | --- |
| Overseas Medical and Hospital Expenses | Unlimited |
| Cancellation and Amendment Fees | $25,000 |
| Luggage and Personal Effects | $10,000 |
| Maximum Age Limit | 99 |
Table updated June 2020
What policies does Travel with Kit offer?
Travel with Kit offers 4 plans to suit travellers on a range of budgets: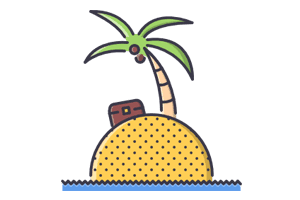 International comprehensive
Ideal for those wanting extensive cover, this policy includes unlimited overseas medical and repatriation, a high cancellation limit, non-medical emergency, dental, lost luggage, loss of income and legal liability.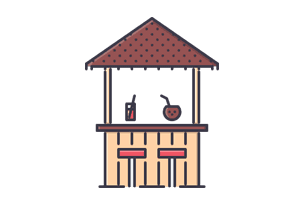 International basic
For those wanting just the essentials, this policy includes medical, lost passports and cancellations.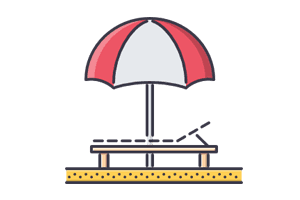 International Saver
If you're on a budget and just want the very bare minimum, this policy includes medical as well as some dental and legal liability cover.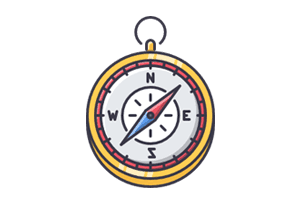 Domestic
For Aussies travelling in Australia, you can get cover for cancellations, travel delays, lost luggage, accidents and more.
Travel with Kit review and comparison of benefits
| Benefits | International comprehensive | International basic | International saver | Domestic |
| --- | --- | --- | --- | --- |
| Overseas medical and hospital | Unlimited | Unlimited | Unlimited | N/A |
| Overseas funeral expenses | $20,000 | $15,000 | $10,000 | N/A |
| Emergency medical transport and repatriation | Unlimited | $500,000 | N/A | N/A |
| Cancellation costs | $25,000 | $15,000 | N/A | $25,000 |
| Travel delay | $3,000 | $1,500 | N/A | $1,500 |
| Alternative transport costs for special events | $5,000 | $2,000 | N/A | N/A |
| Theft/damage to baggage and personal items | $10,000 | $2,000 | N/A | $10,000 |
| Personal money | $1,000 | $300 | N/A | $1,000 |
| Luggage delay | $750 | $500 | N/A | $750 |
| Personal accident | $37,500 | $15,000 | N/A | $15,000 |
| Legal liability | $3,500,000 | $3,500,000 | $3,500,000 | $1,000,000 |
Table updated: June 2020
What add ons are available?
Along with their long list of benefits, Travel with Kit also offers a range of add on packs to give you flexibility and cover for the things that are most important to you.
Adventure pack. For all the explorers and adrenaline junkies out there, this pack includes things like abseiling, diving and hang gliding.
Bicycle pack. Cover includes loss, theft and damage to your bike while you're on holiday.
Business pack. If you're travelling for business, the last thing you want is for any of your gear or equipment to be damaged. The business pack covers you for this as well as services like equipment hire and staff replacement costs.
Cruise pack. Regular travel doesn't totally cover you for things that could happen out at sea. This one includes things like onboard medical treatment and evacuation as well as cruise delays and more.
Device pack. Nobody can survive without a phone. The device pack covers your digital devices for theft, loss and damage above the standard limits.
Golf pack. Plan to take your precious golf clubs on holiday? Make sure they are insured so that as soon as you let them out of your sight at the airport, you know the golf pack has them covered.
Pregnancy pack. This add-on allows pregnant women to pick their cover from 26 weeks to 33 weeks for single pregnancies, and from 19 to 23 weeks for twins.
Rental car pack. Driving abroad in a foreign country can be a little scary and intimidating. This add-on has got your back, covering you for things like dents, scratches and theft.
Snow pack. Snowboarding and skiing is great fun but before you take to the slopes, get yourself and your gear covered.
Water sports pack. From your surfboard, to your diving gear, us Aussies love to hit the water. This add-on covers your equipment as well as things like delays and damage.
What isn't covered by Travel with Kit plans?
Travel with Kit may refuse claims in the following circumstances;
Loss, theft or damages occurred within your control, e.g. leaving your laptop in the hotel room unattended and not secured in the safe
Damage to sports and leisure equipment while in use
When losses are not reported to the proper authorities within 24hrs of the incident occurring and no written report is obtained
Here are some other exclusions, but check out the PDS for the full list.
Claims related to illegal or dishonest acts
Your claim is for a loss that is recoverable, e.g. if your plane ticket is refundable through the travel service provider
You travel against government or mass media warnings
If you participate in solo parachuting, sky-diving or hang gliding without Adventure cover
If you travel in an unlicensed aircraft
Unsupervised luggage and personal effects
Travel provider insolvency
Claim due to suicide or attempted suicide
Travelling against medical advice
Driving without a current Australian driver's licence
Riding a motorcycle without a helmet or current Australian licence
If I have a pre-existing medical condition, will I be covered?
Yes - like most travel insurance providers, Travel with Kit has a list of automatically included pre-existing medical conditions that cover things like allergies, asthma, osteoporosis and coeliac disease. If your medical condition is not listed in the PDS, you may have to declare your condition and pay an additional premium when purchasing your policy.
How do I make a claim?
The emergency response team is available 24/7 on +61 2 8880 9428 (you can reverse the charge)
Regular claims
The easiest way to put in a regular claim is online.
To discuss existing policies
Call +61 2 8880 9428
Email claims@travelwithkit.com
Live Chat
Any more questions?
Icons made by Nikita Golubev from www.flaticon.com is licensed by CC 3.0 BY

More guides on finder