QBE Travel Insurance
Travel with confidence knowing you're covered and earning Qantas frequent flyer points with most policies.
We're reader-supported and may be paid when you visit links to partner sites. We don't compare all products in the market, but we're working on it!
Important:
Travel insurance rules continue to change as a result of the coronavirus pandemic. We're working hard to keep up and make sure our guides are up to date, however some information may not be accurate during the pandemic. It's even more important to double-check all details that matter to you before taking out cover. Please know that some policies may not be available through Finder at this time.
Here are some helpful tips:
If you're buying a policy today, it's unlikely that you'll be covered for any coronavirus-related claims
If your travel plans go against government advice, your policy will most likely be voided and you won't be covered
Considering all the accidents and misadventures that could befall you when travelling, finding the right travel insurance can become a top priority. As one of the world's top 20 general insurance and reinsurance companies, QBE prides itself on providing quality insurance policies and an easy and friendly customer service experience.
With policies provided both for those on a shoestring budget and those who want to leave all their worries behind when they jump on a plane, QBE offers smart insurance options for all travellers. There's also a range of bonuses, including earning one Qantas Frequent Flyer Point for every $2 spent on certain policies, 24/7 emergency assistance and the inclusion of children under the age of 25 in your policy at no extra cost.
But which policy is right for you? Let us help you break down the options.
Green Insurer of the Year 2020
As part of the Finder Green Awards, we are pleased to announce QBE as our Green Insurer of the Year. It is clear that QBE is an insurance business taking their sustainability efforts seriously. Notably the company is sourcing more than 60% of their electricity from renewable sources, as well as committing to numerous external benchmarks such as CDP and DJSI.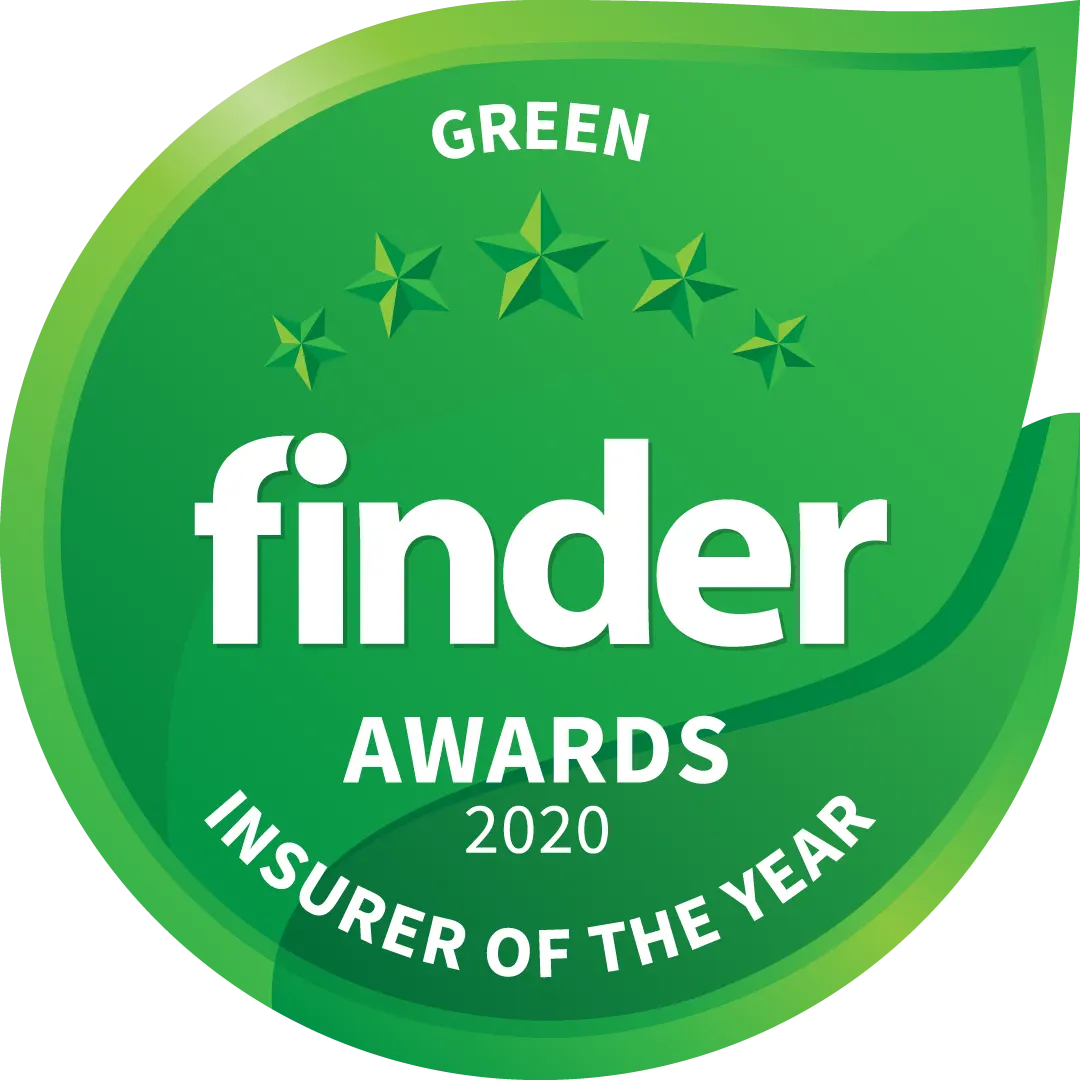 Important Information
QBE is no longer offering Travel Insurance. However, the information on this page has been kept for the benefit of existing customers.
If you would like to compare the current comparison of travel insurance policies, click here.
Compare your travel insurance quotes
Type or Select your destination(s)
Popular Destinations
Americas
Asia
Europe
Pacific
Africa
Can't find your destination? Just type it in the box above.
What travel insurance policies does QBE offer?
Budget Travel Plan. Your basic, bang for your buck policy for overseas travel. This policy covers standard travel issues, from unexpected medical and dental costs to luggage being lost en route.
Inbound Travel Plan. Designed for non-residents of Australia on their way over for a family visit or just to cuddle a koala. This policy covers medical and cancellation costs, loss or theft of luggage and rental vehicle insurance excess.
International Travel Plan. Complete cover for your journey into the wide world. From cancellations, loss or theft of luggage and personal items, evacuation (medical or non-medical), fraud, funeral and personal liability and legal costs, you can travel far and wide with full cover and no worries.
Annual Multi Trip Travel Plan. If you're a regular traveller, you can't beat the convenience of year-round cover for trips up to 60 days overseas and within Australia. Simply add optional benefits if you need them.
Australian Travel Plan. Travelling in your own backyard doesn't mean you're safe from the discomfort and dangers of the adventure. Cover cancellations, medical and dental costs, and your luggage with this policy designed for our sunburnt country.
You can also add an Australian Cancellation and Additional Expenses Travel Plan to include cover for non-refundable parts of prepaid travel arrangements within Australia, which includes cover for additional travel, meals and accommodation.
How do the policies compare?
| | Budget Travel Plan | Inbound Travel Plan | International Travel Plan | Annual Multi Trip Travel Plan | Australian Travel Plan |
| --- | --- | --- | --- | --- | --- |
| Cancellation or holiday deferment costs | | | | | |
| Emergency travel arrangements and accommodation expenses | | | | | |
| Agent's cancellation fees | | | | | |
| Loss of reward points | | | | | |
| Medical and dental expenses | | | | | |
| Critical illness or injury – emergency travel expenses for a relative | | | | | |
| Evacuation and repatriation | | | | | |
| Non-medical evacuation and repatriation | | | | | |
| Airfare compensation | | | | | |
| Missed connection – special events | | | | | |
| Resumption of trip | | | | | |
| Rental vehicle insurance excess | | | | | |
| Luggage and personal effects | | | | | |
| Dentures or dental prosthesis | | | | | |
| Replacement passports and travel documents | | | | | |
| Fraudulent use of credit or debit cards | | | | | |
| Accidental death | | | | | |
| Funeral expenses overseas or repatriation of remains | | | | | |
| Total permanent disability | | | | | |
| Loss of income | | | | | |
| Personal liability | | | | | |
| Legal expenses | | | | | |
What won't be covered by my policy?
General exclusions include:
Travelling when you know you are unfit or against medical advice
Failing to maintain a course of treatment while travelling
Death, illness or injury from an existing condition (unless covered by your policy)
Birth of a child or any pregnancy-related condition
Treatment at a spa, nursing home or any rehabilitation centre unless agreed by QBE
Excess medical charges
Any consequential loss or loss of enjoyment
A loss caused by or in connection with a criminal or dishonest act
Any loss caused by government intervention or regulation
Failure to take precautions after a public warning of strike, riot, civil commotion or natural disaster
Operating a rental vehicle in an illegal or dangerous manner
Credit card conversion fees and other bank charges
How much is the excess? Do I always have to pay an excess?
For each claim you make you will have to pay an excess. Your excess will depend on the policy you choose and the circumstances of your claim. You can remove your excess on International, Budget, Annual Multi Trip and Australian Travel Plans by paying an additional premium.
Why should I consider QBE for my travel insurance?
While other insurers offer the same bells and whistles with their policies, QBE provides some notable benefits and services as standard.
Any overseas cover with QBE includes 24-hour emergency assistance, giving you access to a team of medical and insurance experts based in Australia.
If your a member of the Qantas Frequent Flyer program then going with QBE will also score you bonus points. Members earn one Qantas Point for every $2 spent on International Comprehensive, Annual Multi-Trip and Australian Comprehensive policies.
QBE provides 10% off if you purchase a policy online.
All policies include children under 25 in your cover at no extra cost.
Questions you might have
How can I make a claim?
To make a claim, either go online to qbe.com.au/personal/claim or email travel.claims@qbe.com. You can also phone 1300 555 017 (within Australia) or 61 3 8523 2777 (outside of Australia).
In an emergency contact QBE Assist on 1300 555 019 (within Australia) or 61 3 8523 2800 (outside of Australia). You can also email qbeassist@qbe.com.
More guides on Finder