P&N Bank home loans
Compare the latest P&N Bank home loans.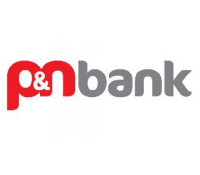 We're committed to our readers and editorial independence. We don't compare all products in the market and may receive compensation when we refer you to our partners, but this does not influence our opinions or reviews. Learn more about Finder .
On this page you can find information about P&N Bank home loans. Skip ahead to the full table of products or read more about the lender.
Compare P&N Bank home loans
Compare P&N home loan products below. Hit "load more" to see a fuller selection of home loans and hit "Enquire now" to talk a mortgage broker about any of these home loans and compare other options.
P&N Bank lender profile
P&N Bank is a member-owned bank that has been providing financial services since 1990. Originally known as Police & Nurses Credit Society, the bank offers a full range of banking services, insurance, loans and financial planning.
The bank has a number of physical branches in Western Australia, mostly in Perth, but members can make use of ATMs with a P&N access facility all over Australia.
How do I apply for a P&N Bank mortgage?
Hitting the 'Enquire Now' button lets you get in touch with a qualified mortgage broker whose lending panel includes P&N Bank and other lenders. They can offer you free advice and guidance on the product you're interested in.
Eligibility
Each P&N Bank product has specific eligibility criteria but some will apply to all products. For example:
Age. You must be over 18 years of age.
Residency. You should be a resident of Australia.
Employment. You should have a regular source of income.
Documents required
When you apply for a mortgage with P&N you are required to provide certain information so make sure you have all your documents ready before you apply. The documents you will be expected to provide are:
Identification documents. You will need identification such as a driver's license, passport or birth certificate.
Proof of income documents. Recent payslips can establish your income.
Asset and liability documents. You need to provide documents showing your current assets (savings accounts, investments) and liabilities (your outstanding debt).
Detailed guide to home loan applications and paperwork
Looking for more mortgage options?
Read more on this topic
P&N Bank Home Loan & Bag Review

A review of P&N Bank's Home Loan & Bag product. You can combine the loan with a Visa Platinum credit card, insurance policies and other products.