Big Four Bank Home Loans
Compare Australia's Big Four banks and their home loan interest rates against the rest of the market.
We're committed to our readers and editorial independence. We don't compare all products in the market and may receive compensation when we refer you to our partners, but this does not influence our opinions or reviews. Learn more about Finder .
Most Australians bank with the Big Four. Together, CBA, Wesptac, NAB and ANZ have the lion's share of the mortgage market, large ranges of loan products and extensive branch networks and customer support. But smaller Australian lenders are regulated by APRA and ASIC, just like the Big Four, and can be just as good as the banking giants.
Read on to see how the Big Four's home loans stack up against the rest of the market and find the right lender for you.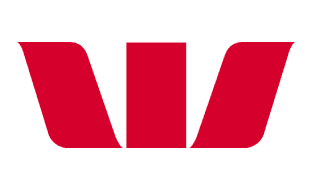 Westpac Flexi First Option Home Loan - Basic Variable Rate (Owner Occupier, P&I)
Westpac Home Loan Offer
Up to $3,000 refinance cashback. A flexible and competitive variable rate loan. Eligible borrowers refinancing $250,000 or more can get $2,000 cashback per property plus a bonus $1,000 for their first application. Other conditions apply.
Interest rate

of

2.29% p.a.

Comparison rate of 2.72% p.a.
Application fee of $0
Maximum LVR: 95%
Minimum borrowing: $25,000
See how the Big Four banks compare with other lenders
The table below contains some of the most competitive offers from Australia's Big Four banks plus comparable offers smaller banks, non-bank lenders and online lenders. While some of the products listed here are not currently available through Finder the "Enquire now" buttons allow to you leave your details and speak to a mortgage broker who can help you.
After entering your details a mortgage broker from Aussie will call you. They will discuss your situation and help you find a suitable loan.
A comparison of home loans from multiple lenders.

Expert guidance through the entire application process.

Free suburb and property reports.
---

The Adviser's number 1 placed mortgage broker 8 years running (2013-2020)
Tell me more about the Big Four
Australia's four banking giants are all unique in their own way and together hold roughly 75% of the market. We've listed them here by size, as measured in market capitalisation (according to KPMG's Major Australian Banks report).
The Commonwealth Bank
Australia's largest bank, CBA is a massive institution with a strong market share (and over 15 million customers).
The bank has an extensive branch network and a popular banking app.
Westpac
Australia's second biggest bank, Westpac started life as the Bank of New South Wales in 1817. Westpac owns many well-known finance brands, including St.George, Bank of Melbourne and BankSA.
NAB
The National Australia Bank has been around for almost 160 years and has 9 million customers, mainly in Australia and New Zealand but also across the globe. Digital lender UBank is owned by NAB.
ANZ
This bank has a strong presence in both Australian and New Zealand. ANZ now operates in 33 markets around the world.
How much of the mortgage market belongs to the Big Four?
The Big Four are the largest players in Australia's home loan market by far. To understand just how large their share of the market is, here's a snapshot of the latest APRA data showing the value of owner occupier and investor loans held by the Big Four and several of their nearest competitors.
| Lender | Loans (owner occupier) | Loans (investor) |
| --- | --- | --- |
| Commonwealth Bank | $297,515,000,000 | $156,953,000,000 |
| Westpac | $229,629,000,000 | $177,597,000,000 |
| NAB | $156,050,000,000 | $106,004,000,000 |
| ANZ | $165,856,000,000 | $86,346,000,000 |
| ING | $42,610,000,000 | $8,900,000,000 |
| Suncorp | $30,262,000,000 | $12,463,000,000 |
| Macquarie Bank | $29,162,000,000 | $21,432,000,000 |
| Bank of Queensland | $16,630,000,000 | $11,575,000,000 |
| HSBC | $15,477,000,000 | $6,340,000,000 |
Source: APRA, Monthly authorised deposit-taking institution statistics, July 2020
This table shows the value of home loans "on the books" at each institution. Even the smallest of the Big Four holds more than three times more mortgages in dollar terms than the next smallest competitor.
Is my cash safer with a big bank?
After settlement, your lender has provided the money to cover your property purchase. So in the unlikely event your lender goes bankrupt it won't affect your ownership of the property. But what if you have money saved in an offset account?
In Australia, if your lender is an Authorised Deposit-Taking Institution (ADI) then the government will guarantee money saved in a bank account, including an offset account, up to a maximum of $250,000. This means if your lender does go bust your offset cash is protected.
All of Australia's Big Four are ADIs, but so are almost all the smaller banks, credit unions and digital banks. So while it's worth checking before signing a mortgage contract, most lenders will be covered by the federal guarantee. You can find more detailed information here.
What are my alternatives to a home loan from the Big Four?
Mortgage lending in Australia is a thriving, crowded industry, with lenders big and small looking to lend you money. So it's always worth comparing a wide range of home loans. Alternatives to the major lenders include:
Online lenders. If you're comfortable with applying online or over the phone an online lender could be convenient and save you money. These lenders often have the cheapest interest rates.
Non-banks. Credit unions, building societies and other non-bank institutions offer mortgages and are also very competitive. Some of these institutions limit their lending to states, cities or geographic regions.
Smaller banks. Many local banks can serve customers in cities, states or large portions of the country. There are also newer bank brands, often operating online, which offer cheaper rates. Some of these brands are owned by one of the Big Four.
Fintechs and neobanks. Smaller, high-tech startups are beginning to enter the mortgage market. They can be very competitive and convenient if you're comfortable with banking via an app.
Lenders in the categories above often overlap. A small bank could be entirely online, while credit unions may have limited physical branches and a strong online service. And some banks are starting to use the technology of the fintechs.
What are the benefits of getting a mortgage with a big bank?
Australia's four largest lenders dominate the market. Most people have an account with them, and many home buyers stick with their bank when getting a loan.
There are plenty of reasons borrowers stick with NAB, ANZ, Westpac or the Commonwealth Bank:
Convenience and service. The Big Four have the largest networks of ATMs and physical branches. For many people, face-to-face service and brick and mortar branches are very important.
Product range. The big lenders have products for most Australian borrowers and a greater range than many smaller lenders.
Stability. Even small Australian lenders are heavily regulated, so this shouldn't be a big concern. But the Big Four are the oldest and biggest lenders for a reason.
Service. The Big Four have large customer service departments. They are also the most likely to have dedicated migrant banking services for non-residents.
Are there any downsides to banking with the Big Four?
Low rates. If you want the absolute lowest interest rates on the market there are lower options than the Big Four. It's not always a huge difference, but shaving 20-30 basis points off your mortgage can have a noticeable impact on your repayments.
Few options for non-conforming borrowers. If you have bad credit or are self-employed you might have a harder time getting approved for a mortgage from the big banks. This is where mortgage brokers and smaller, specialist lenders can help.
Technology. The Big Four have strong online banking and well-designed apps, but there are smaller fintech lenders and neobanks offering faster service, better apps and more tools to help you manage your mortgage. Although the gap in technology between new players and the old banks is shrinking all the time.
What about trust, stability and regulations? Are the big banks safer?
Australian lenders are relatively stable. As mentioned earlier, all registered financial institutions, regardless of their size, are regulated by the Australian Prudential Regulation Authority (APRA) and the Australian Securities & Investments Commission (ASIC).
Financial institutions are required to hold a certain portion of capital, as they provide a permanent commitment of funds and are available to absorb losses.
The lender takes on the risk, not the borrower
If your lender went bankrupt tomorrow you would still owe money to whoever took control over your old lender. This is quite rare, and wouldn't actually affect your mortgage contract.
Some smaller lenders are actually backed by the Big Four
You might not know this, but the nation's biggest institutions own or are associated with the following financial brands:
NAB. UBank is a digital bank owned by NAB, although it operates by its own brand philosophy and strategy.
Westpac. This bank actually owns St.George, Bank of Melbourne, BankSA and RAMS.
Commonwealth Bank. BankWest is fully owned by Commbank. They also own Aussie Home Loans.
ANZ. Alone of the Big Four, ANZ really only lends mortgages under its own brand.
More guides on Finder