Finder makes money from featured partners, but editorial opinions are our own.
What documents do I need for a home loan?
Borrowers need pay slips, bank statements, identification documents and evidence of their debts and assets.
If you're trying to get a home loan, you can speed up the process by having everything organised before you apply. This means making sure you have all your supporting documents in order, from proof of identity to payslips, bank statements and details about the property you're buying.
Here's a quick rundown of the documents most borrowers need:
Identification documents so your lender can verify your identity.
Income documents so your lender knows you have enough income to repay the loan.
Information about your assets and liabilities including savings, existing loans, credit cards and your investments.
Property details including an address and a contract of sale.
Supporting documents for first home buyers, investors and refinancers.
This guide will help you put together your supporting documents and get your home loan application sorted as quickly as possible.
Identification documents
Any lender you go through will have identification requirements. This means you'll have to provide 100 points of ID in the form of either two primary identification documents or one primary and one or more secondary identification documents. The tables below outline what documents are considered primary and secondary options, and how many points they are worth.
Primary identification documents
| Primary documents | Points |
| --- | --- |
| Birth certificate | 70 points |
| Name change certificate | 70 points |
| Current passport | 70 points |
| Expired passport that was not cancelled and was current within the preceding two years | 70 points |
| Citizenship certificates | 70 points |
| Diplomatic documents and official documents issued to refugees | 70 points |
Secondary identification documents
| Secondary documents | Points |
| --- | --- |
| Driver's licence | 40 points |
| State or Territory issued photo ID card | 40 points |
| Photo ID issued by tertiary education institute | 40 points |
| Photo card issued by banking institution where you have been a customer for at least 12 months | 40 points |
| Public service ID card including your photo and signature | 40 points |
| Licence or permit issued by State, Territory or Commonwealth government, such as a boating licence | 40 points |
| Letter confirming your identity from referee you've known for at least 12 months | 40 points |
| Mortgage documents | 35 points |
| Council rates notice | 35 points |
| Credit card statement | 25 points |
| Foreign driver's licence | 25 points |
| Medicare card | 25 points |
| Credit card (must have name and signature) | 25 points |
| Utility bill with name and current address | 25 points |
| EFTPOS card (must have name and signature) | 25 points |
If you can't produce 100 points of identification using the documents above, talk to your lender or mortgage broker as there might be other forms of documentation you can use.
There are also some scenarios where you may not need to provide identification documents. For example, if you're applying for a home loan from a lender with which you already have a transaction account, personal loan, savings account or other products, you will have already gone through the identification process and may not have to do it again.
Alternative ID verification
Some lenders may use an identity verification service instead of requiring you to submit documents. Identity verification services like ZipID will send someone to you and they will check your ID (a passport or driver's license) and have you sign a form. It's a simple process and only takes a few minutes.
Proof of income
You can prove your income in different ways depending on your employment circumstances. If you're a PAYG employee, the process is relatively straightforward. If you're a casual worker or are self-employed, however, you might need a different set of documents.
PAYG employees
As a PAYG employee, you'll have to provide a recent payslip (in most cases no older than two months) stating your year-to-date (YTD) income. Some lenders might ask for multiple payslips, so check each individual lender's requirements. If you can't track down your recent payslips, most lenders will also accept the past three months' worth of bank statements showing your salary going into your account. Some lenders will also accept an employment contract and letter from your employer stating your current base wage, or a tax return that's prepared by a tax agent.
Casual workers
If you're a casual worker, you'll need to provide last financial year's notice of assessment from the ATO.
Self-employed
Self-employed borrowers generally need to seek out low documentation, or low doc, loans. This term can be somewhat misleading, as the amount of documentation you need is not generally less than with traditional home loans. You just need to produce different documentation. Instead of PAYG statements, you can provide your lender with your most recent notice of assessment from the ATO.
Lenders will also want to see tax agent prepared business and individual tax returns from the last financial year. Some lenders might also accept a letter from your accountant or a Business Activity Statement (BAS).
Multiple incomes
If you have multiple forms of income, you'll have to provide documentation for each source. The type of documentation required will depend upon the type of income.
Rental income. This can either be current income or, if you're buying an investment property, proposed rental income. If you want existing rental income to be considered on your loan application, you'll need a current lease agreement, a current bank statement showing identifiable rent payments for the past three months. If you're listing proposed rental income, you'll need a statement from a property manager or real estate agent giving details about the property and its proposed rental income.
Shares. Shares can also be included as income in your loan application. You'll need your shareholding statement, a letter from your financial planner, a recent bank statement showing direct credits from your investment, or your most recent tax return.
Centrelink income. Some Centrelink benefits can be considered as income on a loan application. For a full rundown of the benefits you might be able to list as income, check out our guide. To document Centrelink income, you'll need a current Centrelink statement or a recent bank statement clearly showing direct credits from Centrelink into your account.
Assets and liabilities
A lender will not only want to see your income, but also your assets and liabilities in order to assess your full financial position. This will give them a better idea of whether or not you're a credit risk. Put simply, assets are anything you own, while liabilities are anything you owe.
Assets could be other properties, vehicles, term deposits or high interest savings accounts. You'll need to provide documentation, such as your vehicle registration or any relevant bank statements, for each asset you list on your application.
Details about your assets are important because lenders want to see that you have enough money for a deposit and have a history of genuine savings. You'll also need to provide your potential lender with bank statements if your savings account is with a different financial institution.
Liabilities are any outstanding debts or ongoing payments for products such as personal loans, vehicle loans, credit cards or store cards. You'll need to bring statements that show the current outstanding balance for each liability. For credit cards and store cards, you can provide your most recent statement. For loans, you should provide your last three statements.
Property details
If you're buying a home or an investment property your lender needs the property address to process the application. You will also need:
A contract of sale. This is the contract between you as the buyer and the vendor selling the property. In most transactions the real estate agent sends you this and you sign it before the home loan application (ideally, after having a conveyancer look it over)
A certificate of currency. The certificate of currency is a document that proves you have the necessary home insurance covering the property. This is something a lender requires. If the property is a townhouse or apartment then you will have strata insurance.
If you're a refinancer, the lender will also want to see a certificate of currency. The lender may also require a recent council rates notice.
Extra documents for first home buyers and investors
First home buyers
As a first home buyer you may be eligible for first home owner grants or concessions. This may not require documents from you, but it's something your lender and conveyancer need to know. The lender usually lodges a grant application form on your behalf.
If you are buying a home with a parental guarantor then you need to provide extra documents. This includes information about the guarantor's assets and liabilities, including credit card and loan account statements.
As a first home buyer you may have to sign a statutory declaration if you're taking advantage of the First Home Loan Deposit Scheme or declaring that money in your account has been gifted to you by a family member.
Refinancers
If you're refinancing your existing mortgage with a new lender you will obviously need to provide details about that loan. You'll also need to provide all the documentation mentioned above to establish your income, assets and debts. This is because your new lender can't simply take your current loan as proof you can handle the new one. It needs to verify your current financial situation.
Investors
Investors need to support their loan application with extra documents such as:
A copy of any current tenancy agreements for the property.
Proof of recent rental income (if the property currently has tenants)
Compare home loans or speak to a broker
It takes just 30 seconds to book your free home loan consultation and get started
Once you've entered your details, an Aussie broker will be in touch to start supporting you on your home loan journey.
Our panel of 25+ lenders will allow you to compare 100's of rates

Get access to free suburb and property reports

Have expert guidance through the entire application process.
---
An expert leader in mortgage brokering
Image: Shutterstock
Why you can trust Finder's home loan experts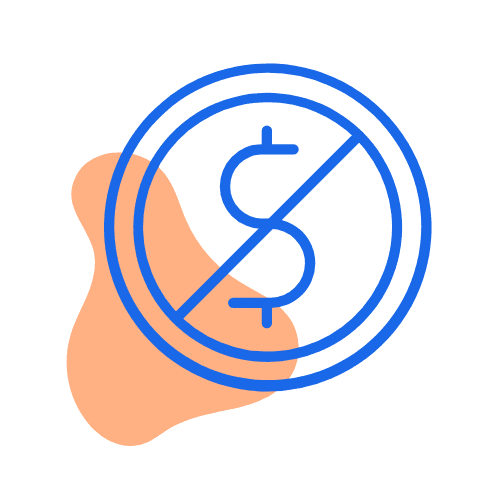 We're free
You won't pay any more by taking out a home loan with us. Better still, we regularly run exclusive deals that you won't find on any other site – plus, our tables make it easy to compare loans.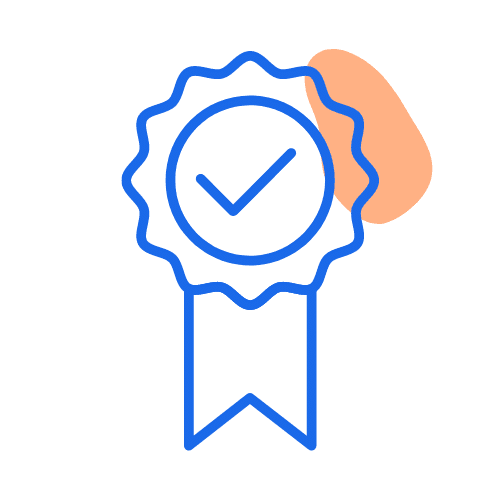 We're experts
We've researched and rated dozens of home loans as part of our
Finder Awards
. We provide
unique insights
and our in-house experts regularly appear on Sunrise, 7News and SBS News.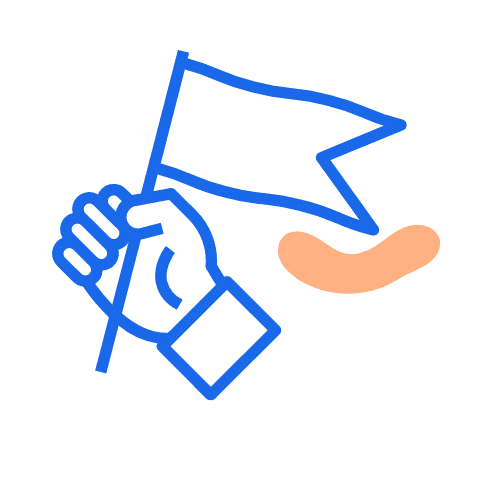 We're independent
Unlike other comparison sites, we're not owned by a third party. That means our opinions are our own and we work with lots of home loan lenders, making it easier for you to find a good deal.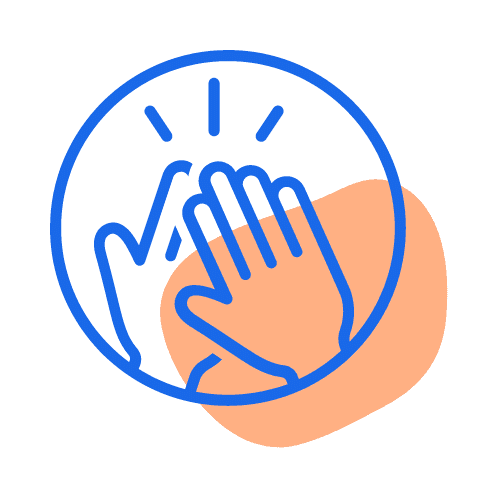 We're here to help
Since 2014, we've helped 150,000+ people find a home loan by explaining the nitty gritty details simply and clearly. We'll never ask for your number or email. We're here to help you make a decision.
Frequently asked questions about documents needed to apply for a home loan
More guides on Finder
Find the right home loan now