Mastercard Credit Cards
Take advantage of global acceptance and exclusive perks with a Mastercard credit card.
We're reader-supported and may be paid when you visit links to partner sites. We don't compare all products in the market, but we're working on it!
A large number of banks and lenders in Australia provide Mastercard credit cards and you'll see its logo on the front of them. By itself, Mastercard is not an issuer of credit, but functions as a third-party payment processor.
Offering rewards, low rates, low fees, travel perks and more, you can compare all kinds of Mastercards on Finder to pick the right one for your spending style.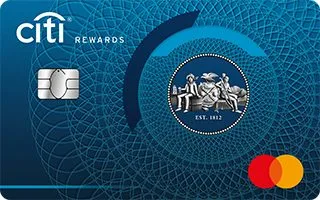 Citi Rewards Card - Balance Transfer Offer
0% p.a. for 30 months on balance transfers

$49 first-year annual fee
Eligibility criteria, terms and conditions, fees and charges apply
Citi Credit Card Offer
Save with a long-term balance transfer offer and a first-year annual fee discount. Plus, Citi reward Points for your spending and complimentary insurance.
$49 first-year annual fee ($149 p.a. thereafter)
0% p.a. on balance transfers for 30 months with no balance transfer fee, reverts to 22.24% p.a.
21.49% p.a. purchase interest rate | 22.24% p.a. cash advance rate
Earn 1 Citi reward Point per $1 spent
Minimum credit limit of $6,000
Mastercard Credit Card Comparison
What are the benefits of using a Mastercard?
Mastercard is accepted in hundreds of countries and millions of locations around the world. You can use your Mastercard wherever the Mastercard symbol is displayed, including at ATMs, EFTPOS terminals and online.
Just about all newly issued Mastercard credit cards are embedded with Paypass technology that enables cardholders to make contactless payments without entering a PIN for purchases under $100.
You can contact Mastercard's 24/7 customer service team on 1800 120 113 within Australia. This service can help you with the reporting of lost or stolen cards, it can provide emergency replacement cards and cash advances, it can help you find the nearest Mastercard or Cirrus ATM, and it can provide information related to your account.
With Mastercard World, cardholders can take advantage Mastercard wine privileges at participating restaurants, complimentary meals at partnered hotels plus exclusive dining and travelling experiences.
Mastercard Priceless Cities
Mastercard Priceless Cities offers cardholders access to a variety of unique and exclusive experiences ranging across realms like dining, shopping, entertainment, travelling, and golfing.
When you use your Mastercard overseas, you don't have to worry about making confusing currency conversion calculations. When you use your Mastercard to make a payment, it pays the merchant in the local currency, and bills you in Australian dollars.
What are the security features of a Mastercard credit card?
Mastercard SecureCode. This online program provides additional security when your credit card details make it to the online marketplace, minimising the possibility of unauthorised usage. Close to 600,000 online merchants support transactions made using Mastercard SecureCode.
Zero Liability. Mastercard's Zero Liability policy protects cardholders from unauthorised and fraudulent charges made using their cards. You can receive protection though this policy if you meet certain criteria, which include exercising due diligence in keeping your card safe, and reporting theft, loss, or unauthorised use as soon as you find out.
How can I compare Mastercard credit cards?
Fees. The fees you end up paying depend on the credit card issuer you choose to go with as well as the card you get. While a basic no-frills Mastercard might require you to pay little or no annual fees, you might have to pay a noticeably higher annual fee if you get a gold or platinum Mastercard.
Interest rate offers. As well as standard purchase or cash advance rates, you can also compare Mastercard products based on any promotional interest rates that can help you cut costs with 0% purchase and balance transfer offers.
Credit card issuer. Mastercard products are available through a variety of Australian credit card issuers. As they determine many of the features and fees that come with the card, it's important to consider which company issues the card when comparing your options.
Rewards. While Mastercard does not provide a rewards program, you can find several Mastercard credit cards linked to various rewards and frequent flyer programs. This is something you should consider if you're looking to earn points as you spend.
Complimentary insurance covers. Some Mastercard products offer complimentary insurance covers including transit accident insurance, interstate flight inconvenience insurance, international travel insurance, purchase cover insurance, and extended warranty insurance.
While Mastercard products offer a variety of benefits, it's important to compare the different products offered by Australian issuers to find the right card for you.
History of Mastercard
Mastercard began operations in the late 1940s, at a time when a number of American banks gave their customers specially issued paper that they could use in the form of cash at local establishments. Mastercard issued its first batch of credit cards in California, to serve as direct competition to the Bank of America card that later went on to become Visa.
With time, a number of franchises evolved in several cities, and in 1966, one such group formed the Interbank Card Association (ICA). No single bank dominated the running of this organisation and member committees came into effect for this very purpose. ICA went on to become Mastercard in 1979.
History of Mastercard in Australia
By the late 1960s, ICA started spreading its wings outside the US, and its initial affiliations were with Banco Nacional in Mexico and the European Eurocard. Japanese members entered the picture in the same year. By the late 1970s, it had members from Japan and Africa. A further expansion in the 1980s saw it entering Asia, Latin America, and Australia.
As of now, Mastercard has over 30 offices around the world, with a particularly strong presence in the Asia-Pacific region. Its Australian headquarters is in North Sydney, NSW. The 'big four' banks all offer credit cards affiliated to Mastercard, as do a number of other smaller and regional banks.
Frequently asked questions
Back to top