Ask Finder: Can I get two of the same credit card?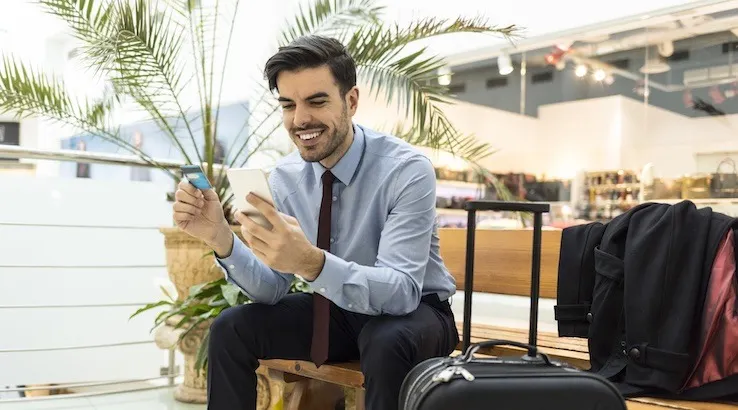 It is possible to get two of the same credit card but there are some caveats.
Hi guys,
I want to know if it's possible to have two of the exact same credit card. For example, if I already have a Qantas Premier Platinum card, can I apply for a new Qantas Premier Platinum card to take advantage of a bonus point offer?
Thanks,
Toil and trouble
During my research for this article, I got similar responses from all six of the providers I contacted – ANZ, Amex, CommBank, Citi, NAB and Westpac. The gist of each reply was that yes, you can get two of the same credit card but only if both your applications are approved.
How likely it is to get approved for each one depends on the lender's application criteria and assessment. Basically, they would want to know that you had the ability to pay off each account.
The Citi representative I asked also said that you would need to have had the first credit card account for at least nine months.
But there's another snag when it comes to rewards.
Bonus point and other introductory offers are typically reserved for new credit card customers – and most providers explicitly state that you won't be eligible if you hold a similar account with them.
For instance, the fine print for the current bonus point offer on the Qantas Premier Platinum states that it's available to "new approved Qantas Premier Platinum credit card account holders". As you are an existing Qantas Premier Platinum account holder, this wording rules you out.
Other credit card providers have similar terms and conditions. Bonus point offers available on St.George Amplify credit cards, for example, are not available to anyone who has held an Amplify product in the past 12 months. American Express, on the other hand, typically states that you won't be eligible for bonus points on any Amex card if you have held a card issued by American Express in the past 18 months.
The "new cardholder" requirement extends to other introductory offers, including 0% p.a. purchase rate promotions and balance transfer offers. In the case of balance transfers, you also won't be able to transfer debt from one card to another with the same provider.
So if you're on the hunt for bonus points (or other introductory perks), this fine print rules out applying for the same credit card you already have. But you can still apply for other frequent flyer cards that offer bonus points.
Something else to consider is that a second application for the exact same account could raise questions of identity theft. After all, having two identical credit card accounts would mean paying the same annual fee twice, along with any interest charges.
Other options
Usually when people want to know if they can get two of the same credit card, it's because of a specific goal. In your case, this was bonus points and the solution is to look at introductory offers you are eligible for with other cards/providers.
But here are a few other reasons people may have for asking this question – along with possible alternatives:
Sharing the account. If you want to get another physical credit card to share with your partner or another family member, you could look at adding them as a secondary cardholder to your existing account.
Getting access to more credit. If the reason for getting another credit card is to access additional funds, you could request a credit limit increase on your existing account. If approved, this would give you access to more credit, without the hassle of having another account to manage.
Enjoying updated features. Sometimes the features on a particular credit card will change for new customers, but not for existing customers. If that's the reason you want to apply for a new version of your credit card, call your provider first and see if the updates will be applied to your existing account in the future. If not, you could cancel your existing card before applying for the new one – or look for a new card that offers even more competitive features.
Separating expenses. Having a different credit card for work spending, online purchases or travel can be a convenient way to manage your money, particularly for accounting. If that's the goal, you could look at getting a dedicated business credit card, a card with 0% foreign transaction fees or one with other benefits based on what you plan to use it for.
So even though there are situations when getting two of the same credit card might seem ideal, it's often easier and more practical to look at other options that fit with your goals.
Ask Finder is a regular column where Finder's expert writers answer your questions. All rates and fees are correct at the time of publication and we only give general advice.
Do you have a question? Reach out in the comments or speak to someone from our 24/7 customer service team.
More Ask Finder questions
Main image: Getty Images