Credit Card Limit Calculator
Learn how your credit card limit is assessed and how to choose a credit limit that will work for you.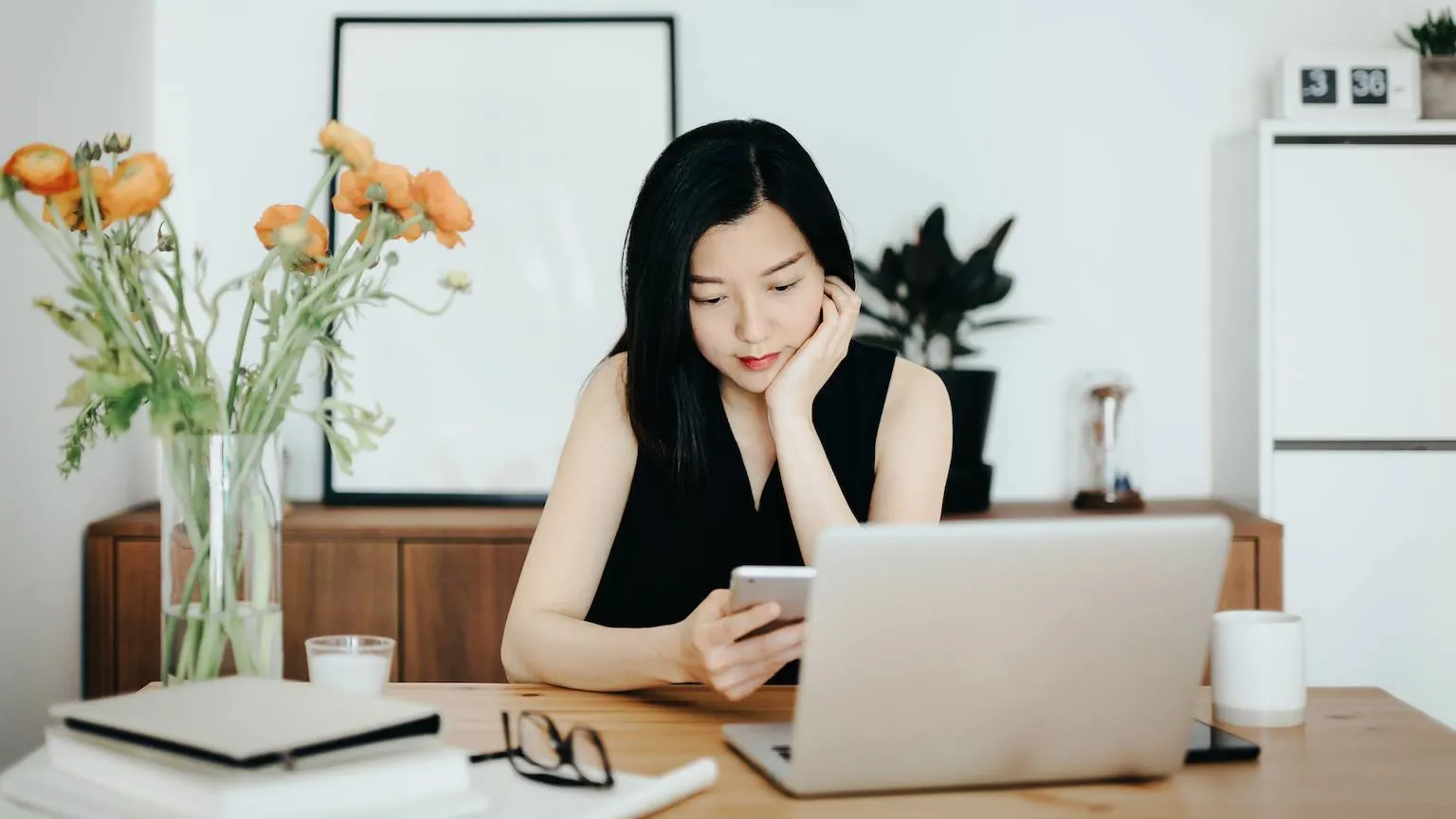 We're reader-supported and may be paid when you visit links to partner sites. We don't compare all products in the market, but we're working on it!
Your credit limit is the maximum amount of money you can borrow with a credit card at any one time. The credit issuer will take into account the limit you request, but will decide the credit limit you're approved for based on several other factors. This includes your income, assets, expenses, credit history and personal circumstances.
As credit limits are subject to the credit card company's lending criteria you won't know your exact limit until your application is approved and there's no way to figure it out in advance. All you'll know for sure is that if your application is approved, you'll receive at least the minimum credit limit for that card.
Use this guide to learn what impacts your credit limit, compare cards with high and low minimum credit limits and learn how to calculate the credit limit range that will suit your budget.
What factors can affect my credit limit?
Whether you're applying for a new credit card or want to increase in your existing card's credit limit, the bank or provider will look at a range of factors to assess your application. This usually includes:
Income. Your salary and any other forms of income you receive help credit card issuers decide on the amount of credit that's affordable for you. Credit providers must assess your ability to repay potential debt amount within a three-year period, so your income and ability to repay will impact the credit limit you're approved for.
Employment status. If you're full-time, part-time, self-employed or a student, this could affect the size of the credit limit you're offered.
Your creditworthiness. This factor is based on your credit history and credit score, which helps issuers see your existing credit liabilities (including credit limits on other credit cards or loans). Your credit history also contains your repayment history, which can demonstrate if you're responsible with your money. Before you apply for a credit card or request an increase, check that your credit score is in good standing. You can get a free copy of your credit report and score through Finder.
The individual card. Many credit cards list minimum and maximum credit limits, which can give you some idea of the limit you may be offered. For example, if you're approved for a credit card with a minimum limit of $1,000 and a maximum limit of $10,000, the specific limit offered to you will be within this range.
Your credit limit request. If you have a credit card already you can request a credit limit decrease or increase at any time. You can also request a specific credit limit when you apply for a new card. As long as it fits within the minimum and maximum range for that card, the issuer will consider this when looking at your application. Whether it's an existing card or a new card, the request will still need to meet the issuer's credit lending requirements to be approved.
What is an online credit card limit calculator?
Online credit card limit calculators can give you some idea of what your credit limit might look like. Unfortunately, you can't determine exactly what your credit limit is and you can't be entirely sure of how your credit card provider will calculate your limit.
If you do end up using an online credit card limit calculator, bear in mind that the result should only work as an indication of what you can look forward to, and don't expect your card provider to rely on similar parameters. At the end of the day, it's your card provider who establishes exactly what your credit limit should be.
Compare credit cards with low and high credit limits
How can I calculate my own credit limit?
While there is no way to work out the exact credit limit you'll be offered, consider the following to estimate a credit limit that's affordable for you:
How much do you earn? This is a key factor in deciding what credit limit will be affordable for you.
What are your current, regular expenses? This includes payments such as rent, supermarket shopping, electricity bills, phone bills and fuel or transport costs.
How much money is left over from your income after you've paid your essential bills? For example, if you earn $4,000 per month and spend $2,000 on bills, that leaves you with $2,000 for other spending. This gives you an idea of the amount of money you can afford to spend on non-essentials.
How much money do you want to spend on your credit card? To answer this question, you could consider how much you currently spend on credit and decide if that's working for you. Or, if you want to avoid credit card debt, you could look at the amount of money you have after paying all your essentials and request a credit limit up to that amount.
Considering these factors based on your own financial circumstances will help you figure out the band of credit limit that fits your needs. Alternatively, you could request a specific credit limit based on your budget.
Credit score in the Finder app
Banks know your credit score, why should you?
Want a better way to check your credit score? The Finder app updates your score automatically each month and lets you know if it changes. Pop in your phone number below to get your download link.
By submitting your phone number, you agree to the Finder privacy policy and terms of use
How can I increase my credit limit?
If your credit card is not at its maximum allowed credit limit, you can consider applying for an increase in its limit. You usually need to submit a request to increase your credit limit and your provider will assess your credit score as well as your spending and repayment habits. Here are some steps you can take before you request a credit limit increase:
Establish creditworthiness. If you can prove that you're a reliable borrower, there's a good chance that the lender in question would approve your credit limit request. Make timely repayments and try to pay off as much as your balance as possible each month.
Don't exceed your credit limit. If you've gone over your card's limit once or more in the past and didn't immediately pay it back, this is not a good sign to your lender. Instead, keep your spending in check and stay within the card's available limit.
Use your card regularly. Using your credit card regularly demonstrates that you're well aware of the spending and repayments cycle that a credit card entails. Making large value purchases and repaying them on time can also demonstrate your responsible spending habits and why you need a larger limit.
Talk to the lender. In some instances, discussing your need for an increased credit limit directly with the card provider might help. If nothing else, you should at least get a good indication of what your provider expects.
Be patient. You can't get a credit card today and hope to get an increase in its credit limit the next day or the next week. To qualify, you have to build a relationship with the provider and you should give yourself at least six months before you consider applying for an increase.
What should I be wary of when changing my credit limit?
Increasing your card's credit limit gives you access to more money when you need it and decreasing it can help you keep your expenses in check. In either case, it is important that you account for the following.
Overspending. An increased credit limit translates into you getting more money to spend, and this could lead to a build-up of debt that you may have issues repaying. The higher the credit limit, the higher the chances of overspending.
More interest. The outstanding balance in your account that rolls over from one month to the next attracts interest, and an increased credit limit can increase the outstanding balance, resulting in you paying more in the form of interest. If you don't pay your account's balance in full every month, a credit limit increase might not be a good option.
Defaulting. An increased credit limit gives you more spending power, and, again, the more you spend, the more you have to repay. Apart from repaying the principal, you also have to pay interest, which, over time, can add up to a sizeable sum. If, at any point, your outgoings exceed your income, you stand the risk of defaulting.
The credit limit your card comes with defines how much you can spend using your card. While changing a card's existing limit is possible, it requires several considerations. Some of the factors that can affect your application for an increase in credit limit include your income, your creditworthiness and the card provider. Increasing your credit limit may seem like the resolution to your financial problems, but there are a number of considerations you should also be wary of before applying for an increase.
Frequently asked questions
How much time does it take to apply for a credit limit increase?
With credit card providers that accept online applications for increase in credit limit, you can complete your application in around five to 10 minutes, provided you have all the required information close at hand.
How much time would the card provider take to review my application?
This can vary from one card provider to the next, where while some inform you of their decision almost immediately, some others can take a few days.
Are all credit card holders eligible for credit limit increases?
New credit card accounts typically don't qualify for credit limit increases, and you'll have to wait for six to nine months. Once you get an increase or decrease in your credit limit, you cannot request for another one in the next three to six months, depending on your provider.
Can I request for a specific increase in my card's credit limit?
Yes, you can, but this should be within the maximum allowed limit of the given card, and it remains subject to approval.
Pictures: Shutterstock
Back to top
More guides on Finder
Finder's RBA Cash Rate Survey: 60% of experts blame BNPL for drop in credit cards

Credit cards are being used less and experts say Buy Now Pay Later services such as Afterpay and Zip are to blame, according to new research from Finder. In this month's Finder RBA Cash Rate Survey™, 39 experts and economists weighed in on future cash rate moves and other issues related to the state of the Australian economy.

2 in 5 Australians confused about the latest JobSeeker changes

A concerning number of Australians are misinformed about the JobSeeker changes taking effect after March 31st, according to new research by Finder, Australia's most visited comparison site. As part of the changes, the fortnightly $150 coronavirus supplement will be axed, yet a surprising number of people think it is increasing, or remaining the same.

7-Eleven Fuel Pass

Save on fuel at 7-Eleven with this fuel card you can use across the WEX Motorpass network.

HSBC Platinum Credit Card

This card offers 0% interest on balance transfers for 36 months, a discounted $29 first year annual fee and platinum benefits including airport lounge passes and complimentary insurance covers.

Square vs Stripe

Discover how Square and Stripe can help you process your business payments.