Which bank has the biggest ATM network in Australia?
See which bank has the most ATMs to use.
We're committed to our readers and editorial independence. We don't compare all products in the market and may receive compensation when we refer you to our partners, but this does not influence our opinions or reviews. Learn more about Finder.
When you choose a bank, you're also choosing an ATM network. One way to avoid fees is by only using ATMs within your bank's network. To expand their service range, many banks are combining ATM networks to give you more options. Instead of looking at how many ATMs an individual bank has, try comparing their networks as a whole.
Here are the largest ATM networks in Australia:
| Network | Number of ATMs in Australia |
| --- | --- |
| Commonwealth Bank and Bankwest | Over 4,000 |
| National Australia Bank | Over 1,000 |
| Westpac, St. George, BankSA and Bank of Melbourne | Over 3,000 |
| ANZ | Over 2,600 |
| Suncorp and Bendigo Bank | Over 2,000 |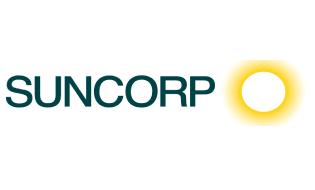 Suncorp Everyday Options Account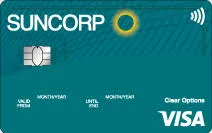 Bank Account Offer
Link up to 9 interest-earning sub accounts.
$0 monthly account keeping fees.
Earn interest on your linked sub accounts to help you save for individual goals, with no account fees to pay. Make contactless payments using Google Pay and Apple Pay.
Monthly account fee: $0
Linked debit card: Visa
ATM withdrawal fee: $0
Overseas EFTPOS fee: 3%
Compare products from banks with large ATM networks in Australia
Commonwealth Bank and Bankwest
Commonwealth and Bankwest branded ATMs make up the largest network in the country, and customers of either bank can freely use both. It is also free for non-customers to use these ATMs to withdraw money, except for the Bankwest ATMs located within 7/11 stores.
Meanwhile, outside of Australia there are over 900,000 ATMs that'll accept CBA and Bankwest customers with Mastercard Cirrus and Visa Plus networks.
At Commonwealth-Bankwest ATMs you can:
Transfer money to and from other linked bank accounts (including payments into your credit card).
Check the balance of your account.
Deposit cash and cheques.
Deposit coins.
Get a different PIN.
National Australia Bank
Anyone in Australia can now use a NAB branded ATM to withdraw money for free. NAB customers can use ATMs to:
Transfer funds between accounts.
Make NAB credit card payments.
Receive mini credit card or bank statements.
Check your account balance.
The ATM at a branch allows you to deposit money into your account.
If you're overseas, you can make local currency withdrawals at more than 100,000 Visa or Mastercard ATMs around the world.
Westpac's network
Westpac offers the third most extensive ATM network in Australia. Both customers and non-customers can also use St. George, BankSA and Bank of Melbourne branded ATMs for free to withdraw money. Customers can also use features like cardless cash where available.
Internationally,Westpac is part of the Global ATM Alliance, letting customers pay no withdrawal fee when using more than 50,000 ATMs overseas, although ATM availability will vary between countries.
ANZ's network
The fourth largest ATM network in Australia is ANZ's alone, with more than 2,600 ANZ branded ATMs across the nation. Because they're all the same brand you won't find a lot of differences between machines, and can access features like ATM cash and cheque deposits at almost every machine in the network. Both customers and non-customers of ANZ can use these ATMs for free to withdraw cash.
Internationally, ANZ offers prepaid travel cards which you can preload with up to 10 different currencies. These can then be used at Visa-enabled ATMs, switching between currencies automatically. ANZ is also rolling out contactless ATMs throughout their network, and you can spot these machines by looking for the contactless symbol on the side of ATMs.
Suncorp and Bendigo Bank
Suncorp and Bendigo bank have teamed up to bring you a network of over 2,000 ATMs around Australia, freely usable by customers of either bank. However, non-customers need to pay a fee to use these ATMs. When travelling, you get international access to more than 840,000 Visa and Mastercard ATMs, but accessibility and features may depend on what account you have and which bank you're with..
ATM security tips
Be aware of your surroundings when using an ATM.
Don't allow anyone to observe you entering your PIN. Cover the keypad with your hands whilst you enter your PIN.
Be aware of ATM card skimming. Criminals collect your details from the magnetic strip located on the underside of your card.
Pay attention to all of the touch and action points on the ATM so you can see if the machine has been tampered with.
When shopping and paying via EFTPOS, keep an eye on your card at all times.
You may also be interested in
Compare bank accounts
If you're thinking of switching banks it's a good idea to consider the size of their respective ATM networks, both in Australia and overseas. Naturally, you'll also want to consider the features of their accounts. If you haven't already done so, consider going over our ultimate guide to comparing bank accounts to make the decision a bit easier.
More guides on Finder