Credit cards for average income earners
Compare available credit cards with income requirements to suit the national average in Australia.
There are a number of credit cards on the market suited to many different budgets, lifestyles and income levels. Most credit cards also require applicants to meet a minimum income requirement to receive approval. The Australian Bureau of Statistics (ABS) reported that the average weekly income for full-time workers was $1,604.90 in November 2018. That adds up to an annual income of just over $83,000. You can use this guide to compare credit cards that have minimum eligibility requirements to suit incomes between $15,000 p.a. and the national average.
Updated February 29th, 2020
What credit cards can I get on an average income?
A card's minimum income eligibility requirement can help you decide which card is the best one for you. While these requirements will vary between cards, the following cards types may be suitable:
You can compare other types of credit cards on Finder.
What else do I need to consider when comparing credit cards?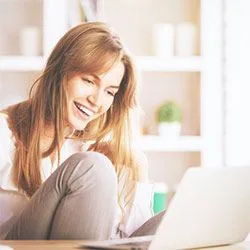 Keep the following features and factors in mind to help you find a credit card that suits your income and spending needs:
Annual fee. The card's annual fee is usually its greatest ongoing cost, outside of any interest charges. Make sure you choose a card with an affordable fee.
Purchase rate. If you carry a balance, this is the interest rate you'll pay for most of your card spending. The lower the rate, the more you can save on interest fees. Just remember to consider the difference between standard and promotional rates since promotional rates only last for a limited time.
Cash advance rate. This interest rate is applicable to cash advances including ATM withdrawals, certain bill and government payments, gambling transactions and the purchase of prepaid and gift cards. It is usually much higher than the standard purchase rate for the card.
Balance transfer rate. This is the rate you will pay if you move existing debt onto your new card. With balance transfer promotions, you can save a fair amount on interest fees during the introductory period, but you need to factor in the standard rate that will apply at the end of the promotional term.
Fees. The fees charged by your credit card can include cash advance fees, balance transfer fees, foreign currency fees and ATM fees.
Rewards. Some credit cards offer rewards programs that let you earn and redeem points for spending on your card. Note that you may not get the highest points earn rate with average income cards.
Complimentary extras. These are perks that may come with your card, including travel insurance, purchase insurance, airport lounge access and concierge services.
Credit limit. Credit limits are crucial because they determine how much you can spend with your card. Setting a responsible credit limit based on your income level and monthly budget is ideal. You may request a limit when you apply or have your card provider assign one to you.
Other eligibility requirements. Your credit report and credit score affect your chances of getting a credit card. Make sure you check these before you apply so you can choose a card that suits your circumstances.
While credit cards can be useful tools for managing cash flow or for enjoying other perks such as rewards, they can also become a liability if you end up in debt. Carefully considering different card features and application requirements before you apply can help you choose a card that's right for you.
Pictures: Shutterstock
Back to top
Credit Cards Comparison
Updated February 29th, 2020
* The credit card offers compared on this page are chosen from a range of credit cards finder.com.au has access to track details from and is not representative of all the products available in the market. Products are displayed in no particular order or ranking. The use of terms 'Best' and 'Top' are not product ratings and are subject to our disclaimer. You should consider seeking independent financial advice and consider your own personal financial circumstances when comparing cards.