Coles credit cards vs Woolworths credit cards
Which supermarket credit card is right for you?
Both Coles and Woolworths offer credit cards that you can use at the supermarket and anywhere else that takes plastic. Depending on the card you choose, you could get extra perks with Coles, Woolworths or their respective partners. You can also earn reward or frequent flyer points for your spending, enjoy platinum perks or save with a competitive interest rate or annual fee.
As well as these perks, each card can include your Coles flybuys or Woolworths Rewards membership barcode on the back, which could help you cut down the number of cards in your wallet. So if you're trying to decide between these two supermarket brands, here you'll find details for both Coles and Woolworths credit cards to help you find an option that's right for you.
Coles credit cards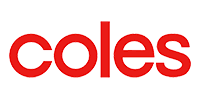 Coles offers three credit card options: the Coles Rewards Mastercard, Coles No Annual Fee Mastercard and the Coles Low Rate Mastercard. There are also platinum versions of these cards, which Coles offers when you apply and are approved for a credit limit of $6,000 or more.
In addition to these features, Coles credit cards also earn flybuys points per $1 spent, which you can convert to Velocity Frequent Flyer Points, use to get money off your supermarket shop or redeem for a wide range of other rewards available through this loyalty program. You can also earn more flybuys points by getting a Coles No Annual Fee or Rewards Mastercard and one or more Coles insurance policies. For example, if you had a Coles Rewards Mastercard, comprehensive car insurance and home insurance, a $100 shop at Coles would earn you 500 points. In comparison, paying with a Coles Rewards Mastercard and scanning your flybuys barcode would earn you 300 points.
Comparison of Coles Credit Cards
Updated February 28th, 2020
Woolworths credit cards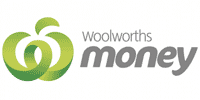 Woolworths has two platinum reward credit cards to choose from. The Woolworths Everyday Platinum earns between 1 and 3 points per $1, with 4,000 points equalling a $20 Woolworths Shopping Card. The Woolworths Qantas Platinum card earns 1 Qantas Frequent Flyer Point per $1 spent at Woolworths and Woolworths Group stores and 0.5 points per $1 spent on all other eligible purchases.
Like Coles, Woolworths credit cards can also double as your Woolworths Rewards card, so you can scan the barcode on the back to earn Woolworths Rewards points or Qantas Points for your shopping at Woolworths partners, including BWS. Woolworths credit cards also offer up to $50 off your grocery shop at Woolies once a month, as well as exclusive offers on Woolworths Insurance or selected Cellarmasters wine purchases.
Comparison of Woolworths Credit Cards
Updated February 28th, 2020
Features to consider when comparing Coles and Woolworths credit cards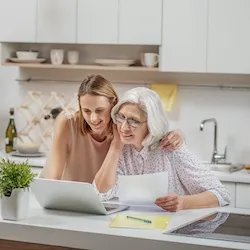 The value of a Coles or Woolworths credit cards really depends on your individual circumstances. So looking at the following factors based on what you want from a credit card will help you decide which one is right for you.
Standard purchase rates. In general, Coles and Woolworths credit cards offer interest rates that are similar to most reward options. The exception is the Coles Low Rate credit card, which has an interest rate of 12.99% p.a. for purchases. If you think you may carry a balance on your credit card, it's important to compare standard purchase rates to find one that's affordable for you.
Cash advance rates. Both Woolworths credit cards have standard variable cash advance rates of 20.49% p.a. Coles credit cards, on the other hand, have a standard variable cash advance rate of 19.99% p.a. Note that cash advances attract interest from the time you make them, which means costs can quickly add up.
Annual fees. When comparing Coles and Woolworths credit cards, note that the Coles No Annual Fee and Platinum No Annual Fee cards are the only options that don't charge an ongoing annual fee. Ideally, the value of the card you choose should outweigh the cost of the credit card, so make sure you weigh the perks of these cards against their annual fees.
Rewards. Coles credit cards are linked to the flybuys rewards program and earn points per $1 spent. Woolworths credit cards offer either

Woolworths Shopping Cards

or Qantas Points per $1 spent and can also double as a Woolworths Rewards membership card. If you're already a member of one of these programs, then that could factor into your comparison.
Point expiry. Coles flybuys points don't expire as long as you earn or redeem them at least once every 12 months. Woolworths Rewards points do not expire, as long as you scan your Woolworths Rewards card in store or use it online at least once every 18 months. The Woolworths Everyday Platinum credit card reward points don't expire as long as your account remains open. Qantas Points – which you earn with the Woolworths Qantas Platinum or by transferring Woolworths Rewards points – only expire if you don't earn or use them at least once every 18 months.
Balance transfers. If you have existing credit card debt, you may be able to get an introductory balance transfer offer on either a Coles or Woolworths credit card when you apply as a new customer. At the end of the introductory period, any remaining balance transfer debt will revert to the card's cash advance interest rate.
Currency conversion fee. The classic and platinum Coles Rewards credit cards don't charge a foreign transaction fee for purchases. All other Coles credit cards apply a fee worth 2.5% of the transaction value. In contrast, Woolworths credit cards apply a fee of 3% of the transaction value.
Interest-free days. Coles credit cards offer up to 55 days interest-free on purchases and Woolworths credit cards offer up to 55 days interest-free when you pay your balance in full by the statement due date. Note that you won't be eligible for interest-free days if you have a balance transfer.
Platinum benefits. Coles platinum credit cards offer a personal concierge service. Both Woolworths platinum cards offer a concierge service and complimentary insurance options, including travel insurance on the Woolworths Qantas Platinum card.
It's clear from the information above that both Coles and Woolworths credit cards offer different features, benefits and potential drawbacks. The weight you place on these features, and the value offered by each card, really depends on your current spending habits, store preferences, circumstances and goals. So looking at these cards side-by-side should help you get a clear picture of which one offers the most benefits for you.
Frequently asked questions
Images: Shutterstock
Back to top
Credit Cards Comparison
Updated February 28th, 2020
* The credit card offers compared on this page are chosen from a range of credit cards finder.com.au has access to track details from and is not representative of all the products available in the market. Products are displayed in no particular order or ranking. The use of terms 'Best' and 'Top' are not product ratings and are subject to our disclaimer. You should consider seeking independent financial advice and consider your own personal financial circumstances when comparing cards.