Cashback Car Insurance
In need of car insurance? Get a 10% refund on your cover with Cashback.
We're committed to our readers and editorial independence. We don't compare all products in the market and may receive compensation when we refer you to our partners, but this does not influence our opinions or reviews. Learn more about Finder.
If you're involved in a car accident or your vehicle is stolen or damaged, having car insurance in place can ensure that you have the financial support you need to get your wheels back on the road.
Cashback Car Insurance believes that safe, responsible drivers shouldn't have to pay more for cover just to subsidise higher-risk drivers. It aims to offer competitive car insurance premiums to good drivers and offers three policies, all underwritten by Auto & General Insurance Company Limited: Comprehensive Car Insurance, Third Party Property Car Insurance, and Third Party Fire and Theft Car Insurance.
If you don't make a claim for three years, Cashback Car Insurance will refund 10% of your premiums.
Cashback Car Insurance is no longer available and if you are an existing customer please reach out to Cashback Car Insurance directly.
Cashback Car Insurance cover options
Cashback Car Insurance offers the following three vehicle insurance policies:
Comprehensive
This is the highest level of cover available from Cashback Car Insurance and it provides protection against a wide range of risks. It provides cover for:
Damage to the car caused by storm, hail, collision and malicious acts
Emergency transport and accommodation costs are covered when a damage claim is paid
$20 million of legal liability cover for damage caused to other people's property
Loss or damage caused by fire and theft is covered as well.
Third Party Property
This policy is designed to cover your liability for damage your car causes to other people's property,
$20 million of legal liability cover
Up to $3,000 cover or cover for the market value (whichever is the lesser) of your vehicle if your car is damaged in a no-fault accident with an uninsured vehicle.
Third Party Fire and Theft.
This policy offers all the same cover as the Third Party Property policy above. However, it also adds cover for loss or damage incurred if the car is stolen or catches fire.
Note: No cover is provided for damage caused by attempted theft of the vehicle or items being stolen from the vehicle.
What exclusions do you need to be aware of?
There are specific circumstances under which your Cashback Car Insurance claim will not be paid, such as if the loss, damage or liability results from the car being operated:
By any household member not listed on your certificate of insurance
By any driver specifically excluded from cover
By any driver excluded from cover by their age (except for the commercial servicing, repairing or valet parking of the vehicle)
By anyone without your consent (unless you take all relevant steps to prosecute the responsible person, such as notifying the police following theft)
By someone who does not hold a valid licence
By someone under the influence of alcohol or drugs
By someone carrying goods or passengers for payment, or for paid driving tuition
In connection with the motor trade (except for the commercial purpose of repairing or servicing the car)
For racing, trials or rallies
For any unlawful purpose
In an unsafe or unroadworthy condition
If the driver did not remain at the scene of an accident when legally required to do so
If you do not go with the car when it is shown for sale to someone and stolen
Other restrictions
You should also be aware that Cashback Car Insurance does not provide any cover for:
Any improvements to the car
Any reduction in the value of the car following repairs
Tyre damage caused by punctures, cuts or bursts
Any consequential loss
Wear and tear, abuse, corrosion, rust or depreciation
Mechanical or electrical failures, malfunctions or breakdowns
Incidents that occur outside Australia
Loss, damage or liability deliberately caused by an insured person or anyone acting on their behalf
Loss, damage or liability caused by the lawful repossession or confiscation of the vehicle by any government or authority
How much does Cashback Car Insurance cost?
There are several factors that have an influence on your Cashback Car Insurance premium, including:
Your age. Younger drivers are statistically more likely to be involved in an accident, so therefore must pay higher premiums.
The type of car. The value of the car will affect how much cover costs, as the more expensive a car is the more it will cost to replace. High-powered sports cars are also more expensive to insure than sensible family cars.
Where the car is kept. Whether or not your car is kept parked on a street overnight or locked in a secure garage can make a big difference to your premium. The location of your house is another factor, such as if you live in a high-crime area or an area prone to severe storms.
How the car is used. Drivers who travel minimal kilometres each year won't have to pay as much for cover as drivers who travel long distances. The type of driving you do, for example busy city driving versus quiet country roads, could also have an effect.
How secure the car is. If the car has an immobiliser or other anti-theft devices fitted, this will help reduce the cost of cover.
Your driving history. The incidents, offences and infringements you and all other insured drivers have been involved in will also be assessed by the underwriter.
Cashback Car Insurance excess
The excess is the amount you must pay to contribute towards the cost of a claim. Paying an excess helps minimise the number of small claims that insurers must process and keeps your premium down.
The total excess amount you will need to contribute to your Cashback Car Insurance claim is the sum of the Basic Excess and any Additional Excesses that apply to your policy. These are shown on your certificate of insurance.
However, if you are involved in a no-fault accident with another vehicle and the cost of your claim exceeds the Basic Excess amount, you will not have to pay an excess.
How to save on your Cashback Car Insurance policy
There are several simple steps you can take to help reduce the cost of your car insurance premiums, such as:
Don't make a claim. If you don't make a claim with Cashback Car Insurance for three consecutive years, you will receive a 10% refund of all premiums paid.
Garage your car. Cars kept in secure garages are cheaper to insure, so moving your car off the street and into a safer location can save you money.
Choose a higher excess. You have the option to select a higher excess in return for lower car insurance premiums.
Choose a lower level of cover. If you want to save money on car insurance, consider whether you really need the high-level protection of comprehensive car insurance or whether you may benefit from a cheaper policy.
Making a claim
If you need to make a claim on your Cashback Car Insurance policy, you'll need to contact Cashback as soon as possible. You'll then be provided with advice on the information you need to supply to ensure fast processing of your claim.
There are also several steps you can take to help the insurer process your claim:
Report any theft to the police
Gather information from other drivers involved in an accident, including their name, address and driver's licence details
Gather the details of any witnesses to a collision
Do not admit any liability
FAQs
---
Get the latest car insurance news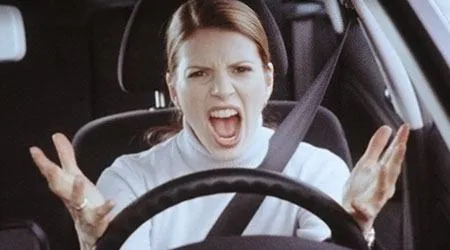 Car Insurance
A Budget Direct study reveals what makes drivers angry and shares tips on how to stay cool.
Read more…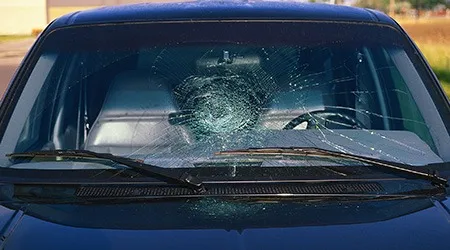 Car Insurance
Severe hailstorms are forecast for the east coast of Australia this week and car-owners are being warned of potential damage.
Read more…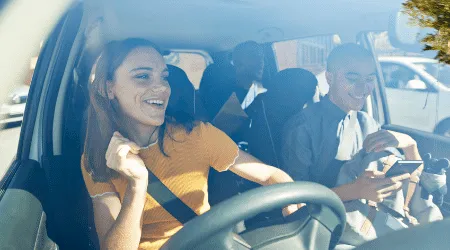 Car Insurance
Bingle is now offering cover as a monthly subscription - and it's not the only company changing its ways to appease millennials.
Read more…
More guides on Finder