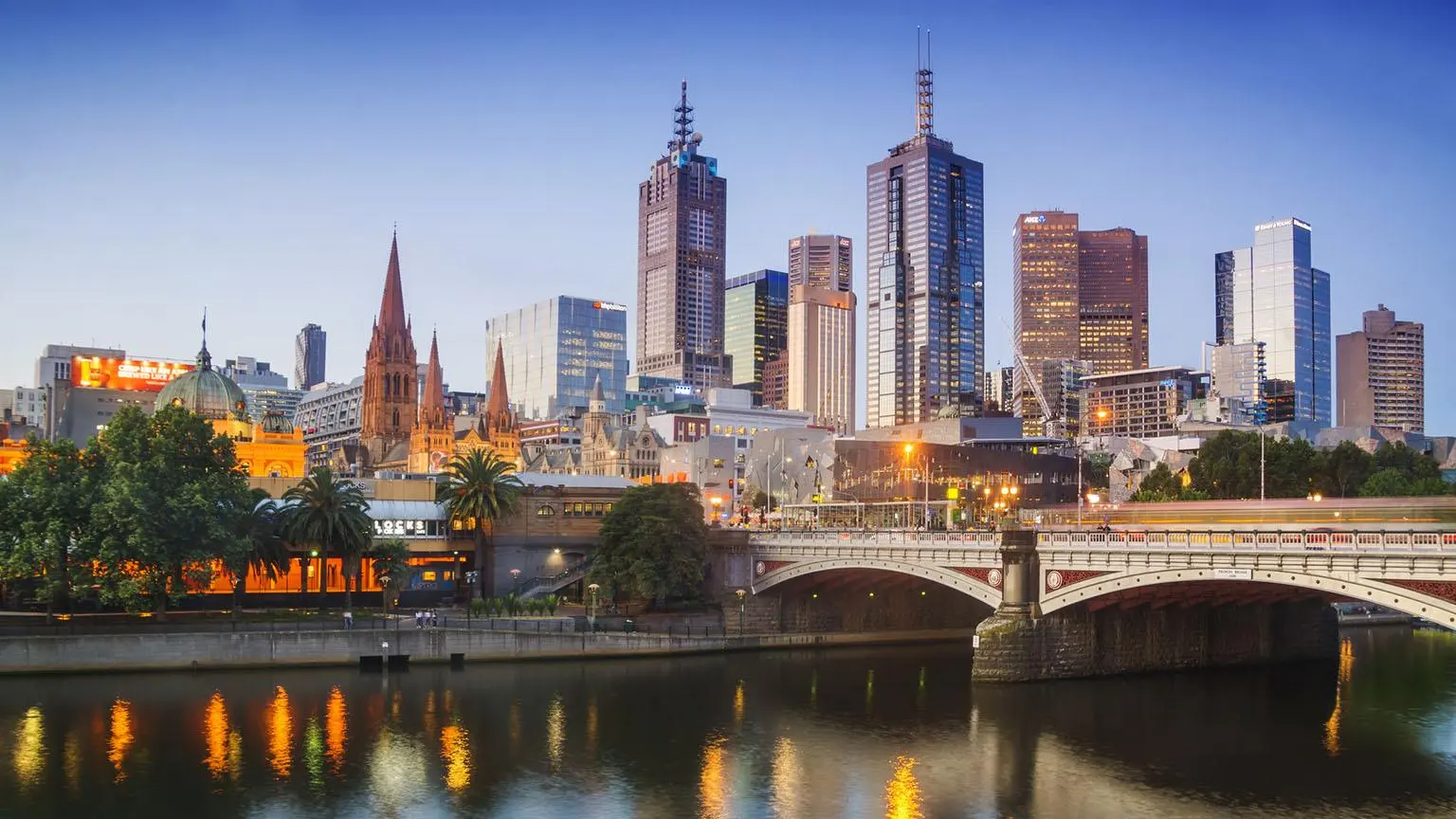 We're committed to our readers and editorial independence. We don't compare all products in the market and may receive compensation when we refer you to our partners, but this does not influence our opinions or reviews. Learn more about Finder .
Car insurance protects your ride from a bunch of hazards Victorians face every day: the trams that come out of nowhere, the aggressive city driver who rear-ends you, the poor roo who makes a mess of your scenic drive and the clueless tourist who still can't figure out what side of the road to drive on. On top of all that, you're covered for weather damage, theft and even traffic accidents you cause.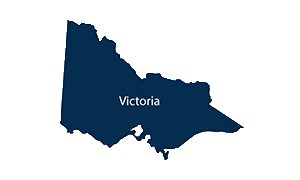 Stuck on who to choose? The 3 most popular car insurers for Victorians on Finder are:
Based on clicks to active policies on this page from October 2019 - March 2020
Compare comprehensive car insurance policies for Victoria
Who has the best car insurance in Victoria?
There's no set best car insurance in Victoria (or even in Australia!) as your own circumstances will influence what policy is right for you. Before you sign along the dotted line, don't just consider the cost of your policy, but also what you're actually covered for and what you think you'll need. Some examples include roadside assistance, new car replacement, a choice of repairer, and whether agreed or market value is available, amongst others.
Overall, for the 2019 Finder Awards, Budget Direct came out on top for Best Value Car Insurance. See more about them and our methodology below.
Who came out on top nationwide?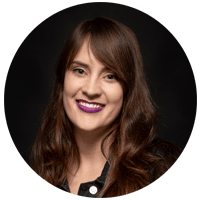 Finder Award Winner: Budget Direct Car Insurance
Budget Direct won the 2019 Finder Award for Best Value Car Insurance because it was one of the more affordable policies on the market, whilst still providing strong coverage for your car.

Their policy boasts flood and storm cover, 24/7 phone assistance, adjustable excess, optional roadside assistance, a hire car, towing costs, and even a hail warning SMS system.

15%




15% off first year's premium for new policies purchased online. T&Cs apply.

24/7




24/7 roadside assistance for less than $1.60 a week
Go to site
What types of car insurance can I get in Victoria?
CTP is included whenever you register a vehicle in Victoria, or renew the registration. It protects you from the cost of medical expenses incurred by accidents, but not the cost of the damage to other cars or property. This is where the other types of car insurance come in. Select a cover option that strikes a suitable balance between cost and protection.
| | Third party property | Third party property, fire and theft | Comprehensive |
| --- | --- | --- | --- |
| Personal liability | | | |
| Protection for your car | | Cover for fire damage and theft | Comprehensive protection from many forms of damage |
Personal liability: Personal liability expenses result from damage to cars or other property in an accident. Any type of car insurance with personal liability cover will include cover for this.
Protection for your car: Different policies will deliver various levels of protection. Third party property will cover personal liability expenses, while third party property with fire and theft will also cover you from costs associated with vehicle fires or theft. Comprehensive cover, meanwhile, delivers a wide range of protection from a number of different hazards that might befall your car.
Who has the cheapest car insurance in Victoria?
Where possible, we analysed quotes from 38 car insurance companies where possible and found the 3 cheapest car insurance providers based on their average cost for a comprehensive car insurance policy in Victoria for 4 types of drivers . For full methodology on our Finder Awards 2019, head here.
Keep in mind that there's no set cheapest car insurer, and that your costs are highly dependent on your own individual circumstances. Car insurance in Victoria is priced according to a similar range of factors as in the rest of Australia. The more likely you are to make a claim, the higher your premiums will be. This includes factors such as age, gender, how safe a driver you are and whether your type of car is more or less likely to be stolen than most.
Here are the 3 cheapest insurers in Victoria according to our criteria
What affects the cost of car insurance in Melbourne and other parts of Victoria?
The cost of car insurance is dependent on a wide range of factors, including:
The make and model of your car
The type of car insurance policy you choose
Your age and gender
Your location
Generally, your premiums are a reflection of the risk levels in your area. In Melbourne, for example, you're probably more at risk of other drivers than you would be in rural Victoria. Conversely, you might be more likely to hit a kangaroo in the latter.
Other drivers can also be hazards, and drivers in Victoria might be particularly prone to risky behaviour behind the wheel compared to those in other states.
Different insurers assess risks in different ways, so it can pay to shop around and get quotes from a range of different insurers to make sure you've found cover that works for you. The cheapest car insurance in Melbourne might be with a different insurer than the cheapest car insurance in regional VIC, and different individuals are also likely to get different quotes from assorted providers.
Getting car insurance quotes is generally the easiest way to find out how much car insurance will cost for you. A good first step might be to consider whether you can use some of the more specialised types of car insurance. Be sure to check the product disclosure statement (PDS) on the provider page to help you make the right choice.
How to find cheaper car insurance in Victoria
In Melbourne and beyond, there are a similar range of steps you can take that might help lower the cost of your car insurance.
Reconsider your cover needs. If you have an old or beat-up car, it might not need comprehensive cover.
Look for online discounts. Simply by buying online you can find significantly cheaper car insurance.
Increase your excess. A higher excess can significantly reduce your car insurance premiums.
Check your car insurance options. There are a range of options to choose form, such as excess-free windscreen and glass replacements. They might raise costs however, so you may want to look for cover that doesn't automatically include it.
Shop around. If your car insurance premiums are increasing, there might be a better option somewhere else. It might be worth switching car insurance instead of renewing.
Victoria car theft statistics
According to the National Motor Vehicle Theft Reduction Council (NMVTRC), motorists in Victoria are most likely to experience car crime than any other area. 29% of national total car thefts occur in Victoria.
There were 15,332 vehicles stolen in 2017. Compared with 2016, the number of thefts decreased 22% but remains 25% above 2013 levels. For every 1,000 cars registered, three will be stolen. Police recovered 70% of the stolen vehicles.
The top five crime areas are
Hume City (944)
Greater Geelong (831)
Casey City (686)
Darebin (674)
Whittlesea (659)
The most stolen vehicles in the state are
The Nissan Pulsar N15, production years 1995-2000.
The Holden Commodore VE made between 2006 - 2013
The 2000 - 2002 Holden Commodore VX.
Drivers should be particularly vigilant on Fridays from 16:00 to 19:59 as thieves stole 712 cars during this period.
Car insurance companies in Victoria
1300 Insurance
1Cover Direct Insurance
1st for Women
AAMI
AI Insurance
Allianz Insurance
ANZ
AON
APIA
Aust Seniors Insurance Agency
Australia Post
Bendigo Bank
Bingle
BOQ
Budget Direct
Bupa Insurance
CGU
Coles Insurance
Commonwealth Bank
GE Money
GIO
Guild Insurance
HBF Financial Services
HSBC
Hume Bank
ibuyeco
Just Car Insurance
Kmart Tyre & Auto Services
NAB
National Seniors
OnePath
Over Fifty Insurance
Ozicare
People's Choice Credit Union
Progressive Direct
QBE
RACV
Real Insurance
St. George Bank
Suncorp Bank
Virgin Money
Westpac
Woolworths
Youi
Watch: What kind of car insurance do you need?
Picture:GettyImages
Read more:
More guides on Finder