Ask Finder: Should I add an additional cardholder to get bonus points?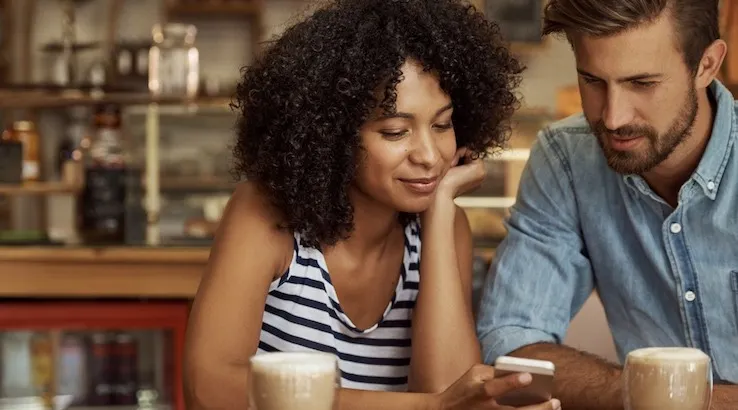 Bonus points can sweeten the deal, but there are a lot of other details to weigh up before you apply.
Dear Finder,
I have heard American Express is running a promotion offering 5,000 bonus points when you add an additional card to an existing account. Is it worth me requesting a card for someone just to get these points?
Thanks,
Points on plastic
First off, let's take a look at the actual offer that's on the table. The promotion you have heard about is being advertised directly to card members who earn Velocity Points, Qantas Points or Membership Rewards points. But it's possible that not everyone with an Amex card will get it.
If you have received an email or seen a pop-up about the promotion when you log in to your account, you will be eligible for the bonus points if you get an additional card by 4 October 2019 and use it to spend $500 on eligible purchases by 31 October 2019.
For reference, here's how the offer looked when I logged into my Amex account: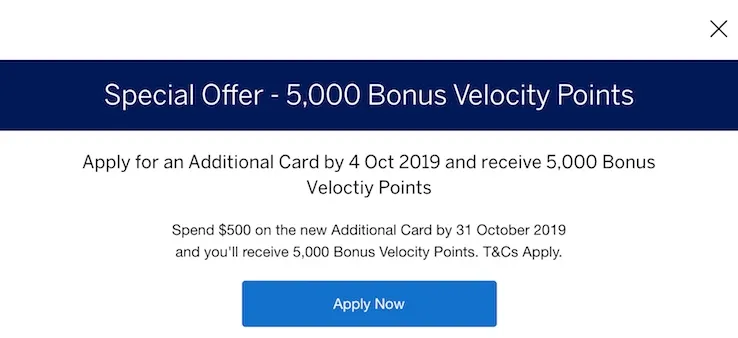 Based on the points and spend requirement, this offer gives you the equivalent of 10 points per $1 spent.
The value of 5,000 points really depends on the rewards program and how you redeem them. But as a rough guide, if your Amex card earned Qantas Points, collecting an extra 5,000 could give you an equivalent value of about $100 if the points went towards an economy or premium economy flight.
But points are just one part of the equation. An additional cardholder means you will be sharing the account with someone else. They can use the card to spend, but you will be the one responsible for all repayments and other account features.
So before deciding whether to apply, make sure you ask yourself the following questions:
Is there someone you want to share your account with? If you live with a spouse or family member, it could be convenient to use one account for shared expenses. If not, getting an additional cardholder could raise more risks than benefits.
How will you and your additional cardholder meet the spend requirement? For example, do you have a holiday or household expenses that you could pay for with the card? Having a plan of how to spend $500 by 31 October could help you meet the spend requirement and manage the repayments.
How will you manage repayments? While your additional cardholder can make payments towards the account balance, legally you are the only person responsible for it. This means if, in a worst-case scenario, they went on a spending spree and refused to pay off the card, you'd have to deal with it yourself.
What impact will this have on the additional cardholder? As well as giving them another card to put in their wallet, the additional cardholder will get access to Amex Offers. They will also still be eligible for introductory bonus points if they decide to apply for their own American Express card in the future.
Most American Express cards in Australia offer up to four additional cardholders and don't charge an additional cardholder fee, so it can be a convenient option when you want to share your account with someone. But if there isn't anyone who fits the bill, you might want to look at other ways to boost your points balance instead.
Ask Finder is a regular column where Finder's expert writers answer your questions. All rates and fees are correct at the time of publication and we only give general advice.
Do you have a question? Reach out in the comments or speak to someone from our 24/7 customer service team.
More Ask Finder questions
Picture: Getty Images