American Express vs VISA Credit Cards
There are both good and bad things to be said when you look at American Express and Visa cards, but in the end you will have to make a decision based on what features you need from a card.
We're reader-supported and may be paid when you visit links to partner sites. We don't compare all products in the market, but we're working on it!
If you own a credit card, you've probably noticed that there are cards featuring the American Express logo, along with cards that have the Visa logo. In a lot of cases, credit card providers offer these cards with a rewards program. There are Visa cards in the market that earn a decent amount of reward points, but American Express scheme cards tend to earn the most points.
Things to consider when comparing American Express and VISA Credit Cards
Points earning, capping and expiry. If you're saving to earn big ticket items such as flights then it's important to ensure that your points don't expire before you accumulate enough. Similarly, points capping could be a problem if you spend a lot, so could limit your earning potential.
Annual fee. Amex cards have an annual fee that run between $50 and $500 per year however, they do run promotions that will waive the annual fee during the first year. Many Visa cards come with no annual fee, but some of their credit cards charge a $500 annual fee.
Interest rates. American Express usually offers about eight different cards and generally charges an interest rate between 14% to 20%. Visa cards can come with either a variable or a fixed interest rate and can range anywhere from 6% to 25%. American Express cards usually charge a higher interest rate than Visa cards.
Customer service. Both Visa and American Express has a reputation for its customer service, providing a concierge that can help you in any situation, whether its an emergency or not.
Complimentary insurance. Both Visa and American Express have credit cards that offer complimentary insurance when you pay for your travel in full for the card. However, it's important to understand the terms and conditions before you apply.
American Express Credit Cards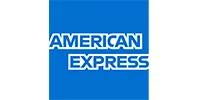 Pros:
Much higher points earning
Indicates your financial status
Cons:
Less accepted than Visa
Surcharges could apply (according to the RBA, around two-thirds of merchants do not surcharge)
The surcharges to use American Express could hinder any rewards value you earn
Eligibility criteria is more strict that Visa
Generally a higher interest rate
Comparison of American Express Credit Cards
VISA Credit Cards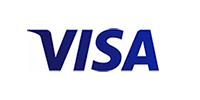 Pros:
More accepted than American Express
Barely any surcharges
Quite flexible eligibility criteria
Generally a lower interest rate
Cons:
Comparison of VISA Credit Cards
Images: Shutterstock, VISA, and AMEX
Back to top
More guides on Finder