What does travel insurance cover?
How does travel insurance protect policyholders? Find policies to match your cover requirements.
We're committed to our readers and editorial independence. We don't compare all products in the market and may receive compensation when we refer you to our partners, but this does not influence our opinions or reviews. Learn more about Finder.
Important:
Travel insurance rules continue to change as a result of the coronavirus pandemic. We're working hard to keep up and make sure our guides are up to date, however some information may not be accurate during the pandemic. It's even more important to double-check all details that matter to you before taking out cover. Please know that some policies may not be available through Finder at this time.
Here are some helpful tips:
If you're buying a policy today, it's unlikely that you'll be covered for any coronavirus-related claims
If your travel plans go against government advice, your policy will most likely be voided and you won't be covered
Travel insurance varies from policy to policy but there are three key areas you need covered.
So,
what does travel insurance cover
or, more specifically, what do you need cover for?
Medical and hospital covers the costs of overseas medical treatment, hospitalisation and emergency evacuation.
Trip cancellation covers you if you're unable to travel for reasons outside of your control.
Baggage covers loss or theft of your belongings.
Keep reading to find out more about what is covered by travel insurance

Type or Select your destination(s)
Popular Destinations
Americas
Asia
Europe
Pacific
Africa
Can't find your destination? Just type it in the box above.
What do the different types of insurance cover?
The three main types of travel insurance are annual, single trip and domestic travel insurance.
What does annual travel insurance cover?
The good?
You are covered for a an unlimited amount of travel for a full 12 months with one policy
Generally provides the same benefits as single policy limits though this can vary
Annual travel insurance works out cheaper if you travel more that a hand-full of times a year
Having one policy means you don't have to worry about insurance if you have to leave at short notice
A useful option for business travellers
The bad?
Trip duration generally limited to a maximum of 90 days
Maximum age of policyholder is less than single trip
Some policies do not cover domestic travel
Not always suitable for people with pre-existing conditions
Find out all you need to know about annual travel insurance
What does single trip travel insurance cover?
The bad?
Need to take out a new policy each time you travel
If you end up travelling a lot one year, you'll pay more than if you'd taken out an annual policy
What is covered by domestic travel insurance?
The good?
Covers luggage loss or damage
Trip delays and cancellations
Low cost
Policies cover legal liability
The bad?
Only covers you in Australia
Does not cover medical
Back to top
What is covered by travel insurance?
What travel insurance covers depends on the policy you've taken out, so before taking out cover you have want to answer the following questions about the policy: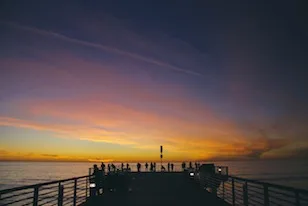 Does travel insurance cover accidental death? An Accidental death benefit is payable if you die as a result of an injury sustained during your trip.
Will the policy cover you for alternative transport expenses? Alternative transport expenses covers additional travel expenses following transport delays in order to reach events such as weddings, funerals, conferences and prepaid tours.
Is there a benefit for cancellation fees and lost deposits? Provides cover for cancellation fees and lost deposits for prepaid travel arrangements resulting from circumstances beyond your control such as illness, injury, retrenchment, accident, industrial action and natural disasters.
Are you covered for credit card fraud and replacement? This cover protects policyholders by covering the replacement cost of lost or stolen credit cards and losses resulting from their fraudulent use.
Does the policy cover dental expenses? Dental expenses protection covers the cost of emergency dental treatment, usually to a specified limit, for the relief of sudden and acute pain in sound and natural teeth.
What happens if your luggage is delayed? Delayed luggage provides cover to buy clothing and essential items due to the delay, misdirection or misplacement of your luggage and personal items by a carrier for more than 12 hours.
Is there a benefit for disruption of journey? This covers the cost of additional meals and accommodation incurred after an initial six-hour delay, if your journey is disrupted because of unforeseen circumstances beyond your control.
Are your pets covered? Domestic pet insurance covers the cost of additional boarding kennel or cattery fees incurred due to your delayed return home, plus vet fees if your pet is injured during that time.
Is there a domestic services benefit? Provides cover for housekeeping services if you return home injured or disabled and are unable to perform such duties yourself.
Is there emergency companion cover? Covers the cost of additional travel and accommodation expenses if your travelling companion is unable to continue their journey due to illness or injury.
What happens if you have a family emergency? Family emergency covers the cost of additional travel expenses if your travelling companion or relative is disabled by an injury, requires hospitalisation or dies unexpectedly.
Does the policy cover hijacking? Provides a daily payment if your public transport is hijacked and you are physically detained by hijackers.
Can you get a hospital cash allowance? A hospital cash allowance provides a daily allowance if you are hospitalised overseas for longer than 48 continuous hours.
Are you protected against loss of income? Normally this provides a weekly benefit payable if you become disabled as the result of an injury sustained on your trip and are unable to work after returning home.
What happens if your bags are stolen or lost? Find out if you're covered for the replacement of luggage and personal effects if they are lost, stolen or damaged during your trip.
Are you covered for overseas emergency medical and hospital expenses? Covers the cost of medical treatment for injuries or illness incurred overseas, including medical, hospital, surgical and nursing expenses.
Does travel insurance cover overseas emergency medical assistance? Covers the cost of overseas medical assistance, including: 24/7 emergency medical assistance, ambulance fees, medical evacuation, funeral arrangements, messages to family at home and hospital guarantees.
Is there a benefit for permanent disability? A benefit payable for loss of sight in one or both eyes or loss of use of a limb within 12 months of an injury sustained on your trip.
Is there personal liability cover? This covers your legal liability for injury or property damage to third parties, including legal costs and compensation.
Can you get cover for rental vehicle excess? This is the excess payable on your rental vehicle's insurance if it is stolen or damaged and the cost of returning it to the nearest depot if you are unable to do so.
Is there a resumption of journey benefit? This will protect you from the cost of airfares to resume your journey if it was disrupted due to the death or hospitalisation of a relative.
What happens if your cash is stolen? Does your travel insurance cover for the theft of bank notes, currency notes, postal orders and money orders.
Can you get cover for travel documents and travellers cheques? Make sure your policy covers the replacement cost of lost or stolen travel documents such as passports, travel documents and travellers cheques.
Back to top
What isn't covered by travel insurance?
Travel insurance policies contain exclusions or circumstances where the insurer will not provide cover. Typical exclusions in travel insurance policies include:
I left my bags alone for a second and they were stolen, am I covered? If you are deemed to have not taken adequate care of your belongings by not keeping them close by or under lock and key or by leaving them with strangers.
I fell down the stairs of my hotel while drunk, is that covered? You are not covered for any behaviour on your part considered reckless or irresponsible, including acts committed while you are under the influence of alcohol or non-medication drugs.
I didn't tell my insurer about a pre-existing condition, does it matter? You are not covered for any claim arising from prior knowledge or information that you knew could give rise to a claim and that you did not tell your insurer about when you took out the policy.
I crashed my car while speeding, am I covered? You are not covered for any illegal act such as disregarding or defying government regulations or prohibitions, including visa requirements.
I was stopped at customs and they took a wooden statue I bought, can I get reimbursed? You are not covered for any claim arising from the confiscation, detention or destruction of anything by a government authority.
Am I covered for acts of war? You are not covered for any claim that results from an act of war, rebellion, insurrection or military coup.
Am I covered for suicide or attempted suicide? You are not covered for any injury or death that is self-inflicted.
Are my pre-existing medical conditions covered? You are not covered for any medical condition that you have sought treatment for or are being treated for that your insurer has not agreed to cover.
Am I covered for adventure activities? You are not covered for any activities considered to be high risk such as skiing, sailing, rock climbing, contact sports, hang gliding and skydiving, unless additional cover has been obtained for them.
Can I go SCUBA diving by my self? You are not covered for any underwater diving using scuba gear, unless you are with a licensed instructor or have a current Open Water dive licence.
Am I cover if I plan on flying a plane? You are not covered for any travel in an aircraft, other than as a passenger in a licensed passenger aircraft.
Back to top
Are pre-existing conditions covered by travel insurance?
What is a pre-existing condition?
A pre-existing medical condition is any condition you have sought or are receiving treatment for or have had surgery for prior to taking out travel insurance. There are a range of pre-existing conditions that insurers will cover automatically and these are listed in the policy's Product Disclosure Statement.
What is covered?
Conditions covered by travel insurance vary from insurer to insurer, but usually include conditions such as asthma, cataracts and gastric reflux.
What isn't covered?
Those conditions that insurers do not cover are also listed in the PDS and include serious conditions such as cancers, heart disease and HIV.
If you wish to be covered for a pre-existing medical condition in your travel insurance, you must either check the policy's PDS to confirm that your condition is covered or tell your insurer about your condition if it is not listed. Otherwise, if you experience any medical emergency on your trip related to that condition, you will not be covered.
Find out more about travel insurance for pre-existing conditions
Back to top
Additional cover options available
As well as the basic forms of cover contained in a typical travel insurance policy such as medical and hospital cover, lost or stolen luggage and trip cancellation, you can also apply for additional cover depending on your needs. This might include increased cover for expensive personal items, cover for cruise trips, cover for winter sports such as skiing, cover for other sporting activities and cover for overseas weddings.
Can I get cover for my camera?
Does travel insurance cover cruise travel?
Yes. Cruises have their own particular risks and if all or part of your holiday includes a cruise, you need to ensure your travel insurance covers cruise travel. Cruise-related losses might include missing your departure due to airline delays, falling ill before your departure or falling ill onboard and having to be treated in the ship's sick bay or airlifted to the nearest hospital.
Can I get a ski travel insurance policy?
Yes. Does your policy cover winter sports such as skiing, snowboarding and snowmobiling all carry a higher degree of risk, so many insurers exclude them from their travel insurance and it is up to the individual to take out extra cover for them. And injury from an accident is not the only risk that needs to be covered. This kind of holiday also involves the risk of financial loss from snow closures, lost or damaged equipment and unused prepaid ski passes and lessons.
Is there travel insurance for sports and sports equipment?
I'm having a destination wedding, can travel insurance cover this?
Yes. These days many couples are opting for an overseas wedding to save money, but most normal travel insurance policies do not provide cover for expensive wedding jewellery and attire, venue and cancellations, so special wedding insurance is required.
Back to top
Can I make changes to my policy?
Can I adjust my travel insurance cover while I am away?
Once your policy comes into effect and your trip commences, you cannot make amendments to your travel insurance while you are away.
Can I extend my policy?
Yes. If you end up staying overseas longer than you expected, some providers do allow you to extend your policy.
What if I am unhappy with my policy?
While you cannot make amendments to your policy once your trip commences, you can make changes before you leave. You can change the start date of your policy, add specific items to your cover, increase the benefit on high value items and within the 14-day cooling off period, cancel the policy if you change your mind. If you wish to change or add new destinations however, you will need to cancel your policy, obtain a refund and take out a new policy.
Can I get insurance if I am already overseas?
If you neglect to take out travel insurance before you leave on your trip, it is still possible to get cover while you are overseas. Most insurers have overseas contacts and you can usually obtain full cover after a short waiting period (normally seven days).
Back to top
Travel insurance FAQs
Question: Does travel insurance cover airline insolvency?
Answer: Most travel insurance brands do not cover insolvency, collapse or default of airlines, travel agents, tour operators or accommodation providers. If you pay for your trip with your credit card however, you may be able to claim through the insurance on that. Otherwise, you can try applying for compensation through the ACCC (Australian Competition and Consumer Commission).
Question: Does travel insurance cover alcohol-related incidents?
Answer: Most travel insurance policies do not cover claims for incidents arising out of the excessive consumption of alcohol. Whether the alcohol consumption and the actions stemming from it were "excessive" is determined by the insurer, who will apply the "reasonable person" test (i.e. would a reasonable person expect that an injury could occur in such circumstances?).
Question: Does travel insurance cover mobile phones?
Answer: Travel insurance provides cover for loss, damage or theft of personal belongings including tablets, smart phones and laptops. But you need to be aware that benefit limits apply and if you have expensive electronic items, you might want to consider taking out additional cover so you can replace them if necessary.
Question: Does travel insurance cover trip cancellation?
Answer: If you need to cancel your trip for any reason beyond your control, trip cancellation cover will reimburse you for those transport and accommodation services that were pre-paid and for which you can't obtain a refund. Possible reasons your trip might need to be cancelled could include sudden illness or injury, a natural disaster, your leave being cancelled or being called up for jury duty.
Apply for travel insurance
When comparing travel insurance policies, it is important to ensure that you're covered in all three of the main areas, as well as for any additional exposures relating to your particular holiday circumstances, such as cover for skiing, scuba diving or rental car hire.
What to compare travel insurance polices now?
Picture: Shutterstock
More guides on Finder