How long does it take to get a credit card?
Your credit card application was approved, so what happens next?
We're reader-supported and may be paid when you visit links to partner sites. We don't compare all products in the market, but we're working on it!
After taking time to compare credit card offers and applying for one that suits your needs, it's exciting to find out your application was approved. Here, we explain when you can expect to receive your card and what happens after your application is approved. You can also find out what you'll need to do when you get your new card, compare credit cards with 60-second approval and get answers to frequently asked questions so that you can be as prepared as possible when it finally arrives.
When will I get my new credit card?
Compare the approximate application length and standard waiting period for new credit cards by provider to find out how long you may have to wait to get your next credit card.
Back to top
What happens after I've applied for a credit card?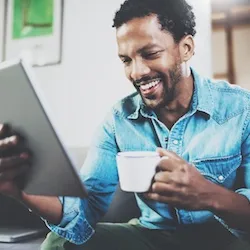 After you submit your credit card application, the credit card issuer will assess your credit history and current finances in order to determine whether or not you are eligible for the card. They also use this process to determine how much credit they will offer you (in the form of your credit limit).
Providing you meet all the key application criteria, you could get conditional approval for the card within 60 seconds of submitting an online application. If not, you may get a follow up call or email from the credit card issuer asking for further information.
Providing supporting documentation
When you're conditionally approved for a credit card, the issuer may also ask you to submit supporting documents to complete the application process. The sooner you provide this information, the faster you'll get your card. The documents you'll need may vary between providers, but generally include some or all of the following:
A copy of your driver's licence or passport
Recent payslips
Recent bank statements
Your most recent Tax Assessment Notice or PAYG summary
A letter from your employer or accountant verifying your employment and/or financial details
What do I need to do when I get my credit card?
After completing the whole application process, your credit card will usually come in the mail within the timeframe outlined by your provider. In some circumstances you may also be asked to go to your nearest branch to pick it up for security reasons.
Your new credit card issuer will also put together a "welcome pack" for you containing valuable information about the bank, the credit card and its terms and conditions of use. The welcome pack will either arrive before the card or come with it. Make sure you read through the provided information thoroughly before you start using your new credit card.
How do I activate my credit card?
Depending on the issuer, you may be able to activate your new credit card online, over the phone or in person. Information about card activation will also be included in your welcome pack and usually takes just a few minutes to complete.
Remember to sign your card
The signature panel on your new credit card gives you the legal authority to use the it and protects you against unauthorised transactions if it's lost, stolen or compromised. So make sure you sign it when you first activate the card.
While it is exciting to be approved for a new credit card, there are a few more steps you need to know about before you can start using it. Being prepared for this process means you can tick all the boxes along the way and start using your credit card as soon as possible.
Pictures: Shutterstock
Compare credit cards with 60-second approval
Frequently asked questions
Back to top
More guides on Finder