Compare credit cards with complimentary insurance
Save on holiday costs and travel with peace of mind when you have a credit card with complimentary insurance.
We're committed to our readers and editorial independence. We don't compare all products in the market and may receive compensation when we refer you to our partners, but this does not influence our opinions or reviews. Learn more about Finder.
Complimentary insurance is a popular credit card feature that can cover you when you travel overseas and make purchases with your card. If you're already using your credit card, it's an easy way to save time and money organising separate insurance. However, while complimentary credit card insurance can save you buying cover upfront, there are eligibility requirements to meet before you're protected.
Use this guide to compare credit cards that offer complimentary insurance, the different types of complimentary insurance offered by credit cards and what you need to do to get cover and how to make a claim. We also outline what you need to consider when comparing complimentary insurance credit cards so that you can choose an option that suits your needs.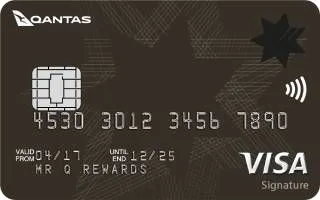 NAB Qantas Rewards Signature Card
Receive up to
130,000
bonus points


75 bonus Status Credits
Offer ends 30 November 2020
Eligibility criteria, terms and conditions, fees and charges apply
NAB Credit Card Offer
Earn up to 130,000 bonus Qantas Points, take advantage of complimentary overseas travel insurance and a 24/7 concierge service.
75 bonus Status Credits & 100,000 bonus Qantas Points (spend $3,000 within the first 60 days) and 30,000 after 12 months
First year annual fee of $295 ($395 p.a. thereafter)
19.99% p.a. purchase interest rate | 21.74% p.a. cash advance rate
Minimum credit limit of $15,000
Comparison of credit cards with complimentary insurance
You can usually find complimentary insurance on gold, platinum and black credit cards. These cards often include a range of extra perks that standard products miss, so they may have higher annual fees to reflect that. However, the savings you'll receive from your complimentary insurance could potentially outweigh the cost of the card, which is good to consider when comparing your options.
Types of credit card complimentary insurance
Depending on the credit card, you could get complimentary cover for any or all of the following:

Are you eligible for complimentary credit card insurance?
The eligibility requirements for complimentary credit card insurance vary depending on the specific policy, the provider and the insurance company that's involved in underwriting it. You can find specific details in the provider's Credit Card Insurance Booklet. But in general, the most common conditions include:
Spending requirements. Whether it's travel insurance or purchase coverage, you usually have to pay with your credit card to be eligible. For example, if you want overseas travel insurance, you may be required to pay for some or all of your return ticket with your credit card before you leave. Similarly, if it's purchase cover, you'll have to buy the relevant item with your card.
Policy activation. In some cases, you may also have to "activate" the included insurance to be eligible for cover. For example, with CommBank credit cards that include travel insurance, there is no spending requirement. Instead, you need to log on to NetBank and activate the policy before you leave to get full coverage.
Age requirements. This typically relates to travel insurance, where people over a certain age (eg 80) may not be eligible for cover.
Pre-existing medical conditions. Similar to most standalone travel insurance policies, pre-existing medical conditions usually aren't covered by complimentary overseas credit card insurance. However, depending on the insurer, you may be able to get approval for coverage with a pre-existing medical condition through an extra application. Fees usually apply for these requests, and not all credit card insurance allows it, so check the insurance policy booklet to see if this is possible for any card you're considering.
Partners and/or dependant children. Usually complimentary travel insurance will cover your spouse and/or dependant children that are travelling with you and meet the eligibility requirements.
Does complimentary credit card travel insurance cover my spouse or child?
How to make an insurance claim
The claim process for complimentary credit card insurance products varies depending on the provider and the insurance company that has underwritten the policy. In general, you'll need to submit your claim directly to the insurance provider over the phone, online or by completing and posting a claim form.
As with standalone insurance policies, claims must be made as soon as possible after the incident and within the specified timeframe to be eligible for cover. You may also be asked to submit supporting documentation for your claim, including:
Your credit card statement showing the relevant purchase/s required to activate the policy (ie a travel ticket)
A copy of a police report, if you're claiming for lost or stolen items
Proof of ownership for lost, stolen or damaged items
Flight itineraries and letters from carriers detailing delayed flights or unexpected events
Policy details to check before applying for complimentary credit card insurance
If you're interested in taking advantage of complimentary credit card insurance, make sure you consider the following policy details:
Eligibility requirements. Review the details of what you need to do to get cover and consider whether or not you will be eligible based on your circumstances. For example, if you've already paid for a trip overseas and then get a credit card that offers complimentary insurance, you may not be eligible for that particular trip.
Cover limits. All complimentary insurance policies limit the amount of money available for specific claims. For example, a purchase protection policy may limit cover to $3,000 per claim. Consider the type of cover you want and your plans to decide if these limits will suit your needs.
Excess costs. If you make a claim against a complimentary credit card insurance policy, you may have to pay a specified amount before you get any money back. For example, if you submit a claim for emergency overseas medical costs, you may have to pay $500 (once approved) for the claim to be processed. This is known as the excess and is most common with travel insurance (both overseas and domestic).
Cover period. Complimentary credit card insurance policies offer cover for a limited amount of time. For travel insurance, this could be anywhere from a few weeks to 12 months, and for purchase covers it could be 2 weeks to 3 months. It's important to consider this cover period before you choose a credit card (or use the insurance) so that you know the cover will work for you.
Exclusions. As well as looking at what cover is provided, make sure you're aware of what won't be covered by a complimentary credit card insurance policy.
Claim period. There is a limited timeframe for you to submit a claim for complimentary insurance cover. For example, with a "best price guarantee", you may only be able to make a claim within 21 days of the original purchase, and with overseas travel insurance you may only have 30 days from the time of the incident to submit a claim. Ideally, you should always aim to submit a claim as soon as possible, or at least contact the insurer to advise them of your situation.
How to compare credit cards with complimentary insurance
If you want a credit card that offers complimentary insurance, make sure you also look at the following features.
Interest rates. With most complimentary insurance policies requiring you to spend money on your card, it's important to consider the interest rates that could apply to ensure that it's affordable to use the card for insurance.
Annual fee. Credit cards that offer complimentary insurance often have higher annual fees than more basic products. While the insurance can help offset this cost, it's only really worth it if you can actually make use of the complimentary cover available. In other words, paying a high annual fee for a credit card with overseas insurance usually won't be worth it if you rarely travel.
Foreign currency fee. Most credit cards apply a fee of 2–4% for transactions made in a foreign currency. This charge is particularly important to consider for credit cards that offer overseas travel insurance.
Complimentary credit card insurance is a popular feature many people look for, but it's important to understand the conditions and requirements surrounding these policies so that you can use them to your advantage. Remember to read the complimentary insurance policy booklet for specific cards before you apply, and compare a range of options so that you can choose a credit card that offers value based on your circumstances and needs.
Image: Shutterstock
Back to top
More guides on Finder
Credit Cards Comparison
* The credit card offers compared on this page are chosen from a range of credit cards finder.com.au has access to track details from and is not representative of all the products available in the market. Products are displayed in no particular order or ranking. The use of terms 'Best' and 'Top' are not product ratings and are subject to our disclaimer. You should consider seeking independent financial advice and consider your own personal financial circumstances when comparing cards.