What Is an International Transaction Fee?
Everything you need to know about international transaction fees and how to avoid them.
We're reader-supported and may be paid when you visit links to partner sites. We don't compare all products in the market, but we're working on it!
If you use your credit card with a merchant that's based overseas, an international transaction fee or currency conversion fee may be applied to your credit card bill. This can add to the cost of paying with plastic when you're in another country or shopping online with international retailers. This page explains when these fees are charged, the potential cost and how you can avoid or minimise them.
Bankwest Credit Card Offer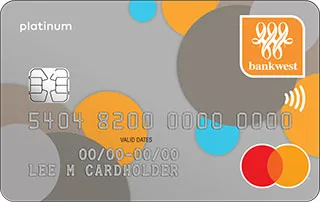 Bankwest Zero Platinum Mastercard
$0

annual fee


0%

foreign transaction fees

Eligibility criteria, terms and conditions, fees and charges apply
Bankwest Credit Card Offer
Save with a $0 annual fee, 0% foreign transaction fees and a balance transfer offer. Plus, complimentary overseas travel insurance.
Ongoing $0 annual fee
17.99% p.a. purchase rate | 21.99% p.a. cash advance rate
0% foreign transaction fees online and overseas
2.99% on balance transfers for 9 months, reverts to 17.99% p.a.
Comparison of no foreign currency exchange fee credit cards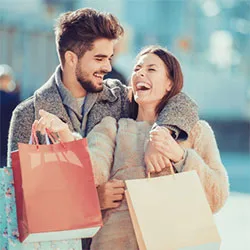 When is an international transaction fee applied?
Australian credit card providers may apply an international or foreign transaction fee for any of the following transactions:
Transactions made overseas
Transactions made online in a foreign currency
Transactions made with a merchant based outside of Australia
International transaction fees are most common for payments that are converted to Australian dollars from another currency, such as when you're using your card overseas. But it's important to note that any payment that's processed overseas can attract this fee, even if it's made in Australian dollars. For example, if you purchase something online for $100 and the retailer processes the payment overseas, this fee would still apply.
How much are international transaction fees?
International transaction fees vary depending on your card and your card provider. In general, foreign transaction fees are 2-4% of your total transaction amount in Australian dollars.
So, if you were paying $1,000 for overseas accommodation and had a card that charged a 3% foreign transaction fee, the additional cost would be $30. Similarly, if you were shopping online and spent $100 with a merchant based overseas, you could expect to pay $2 to $4 extra, depending on your card. Even though this percentage figure can seem like a small amount, with large expenses, like travel-related costs or repeated small purchases from the same international retailer, these extra fees can add up to a substantial amount over time.
How can I avoid international transaction fees?
Here are some options that allow you to avoid or minimise international transaction fees:
No foreign transaction fee credit cards. These are credit cards especially tailored for international use and offer 0% foreign transactions fees. Some of them also come with no overseas ATM withdrawal fees.
No foreign transaction fee debit cards. You can also opt for a debit card with low or no foreign transaction fees. The upside of using a debit card is the elimination of interest charges since you'll be accessing your own money.
Prepaid travel money cards. Travel money cards offer the convenience of a credit card without the costs of international transaction fees or ATM withdrawal fees. Recharge fees may apply however.
Foreign cash. Using cash eliminates bank transaction and ATM fees, but you may still have to pay a fee for the currency exchange, and you'll also bear the full risk of losing cash that is irreplaceable, unlike a card.
Traveller's cheques. These can help you avoid international transaction fees, but they are a little antiquated now and somewhat expensive and inconvenient to use. Traveller's cheques come attached with other fees and are less widely accepted than credit cards these days.
Avoiding international transaction fees can result in some savings over time, but may not always be the most convenient option. As such, you might wish to consider a range of payment options before shopping online or travelling overseas. This will help you derive as much value as possible out of your money, no matter where you are.
Comparison of travel money products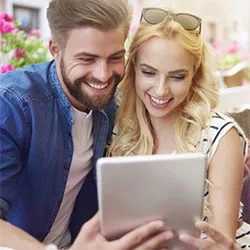 Other costs to consider when using your card internationally
As well as an international transaction fee, the following costs could also apply in certain circumstances:
Currency conversion. Fluctuating and unfavourable exchange rates could negatively affect the funds you have available to you in another currency. You could lose money as a result of the currency conversion before even being charged the currency conversion fee.
Foreign ATM fees. This is a fee you will commonly incur when using your card to withdraw cash from an ATM abroad. Unless your bank has foreign ATMs or agreements with foreign banks that allow you to use their machines for free, this fee could be around $5 per transaction.
Cash advance fees. Another common credit card fee is the cash advance fee, which is commonly about 2-4% of each transaction. Cash advance fees are not limited to ATM withdrawals and some purchases can also be considered to be cash equivalents. Learn what is defined as a cash advance.
Interest charges. If you don't repay your balance in full and on time, interest charges may apply past the interest-free period on eligible purchases. With cash advances, interest charges apply immediately, since they're not eligible for interest-free days or offers.
Pictures: Shutterstock
Back to top
More guides on Finder