Ask Finder: Will an ATO payment help me earn bonus points on a new credit card?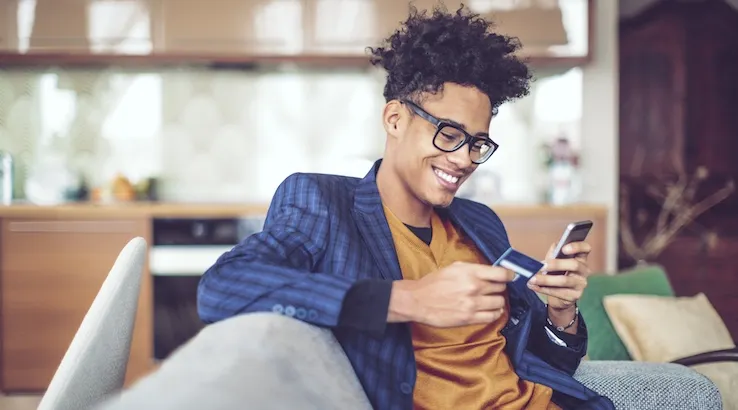 If you get a new credit card that earns points for ATO payments, would paying your tax bill count towards the bonus points spend requirement ?
Dear Finder,
I owe the ATO $6,000 and was thinking of paying it off in one lump sum with a credit card. I noticed the American Express Westpac Altitude Platinum bundle currently offers 75,000 Qantas Points if you spend $3,000 on each card in the first 90 days. If I got this credit card bundle during the offer period, would paying my tax bill cover the spend requirement?
Thanks,
Billy McBillface
With this particular offer, you would need to apply and be approved for the bundle as a new customer by 15 October 2019. You could then earn 60,000 of the bonus points by spending $3,000 on eligible purchases with the Mastercard in the first 90 days. You'd get the remaining 15,000 bonus points by spending $3,000 on the Amex card in the first 90 days.
Although the combined spend requirement for this bundle is $6,000, which matches your tax bill, the fine print for the Westpac-issued Mastercard specifically notes that eligible purchases do not include payments to the Australian Tax Office.
The fine print for the American Express card does not include this detail, so I contacted American Express and confirmed that a $3,000 payment to the ATO would earn 15,000 bonus points on the Amex.
So, if you got this credit card bundle, the most you could earn for paying your tax debt is 18,000 Qantas Points through the American Express card. This is the total of the bonus points, plus an earn rate of 0.5 points per $1 that would give you 3,000 points if you paid your entire ATO bill using this card.
But to make the most of the current bonus points offer on the American Express Westpac Altitude Platinum bundle you would also need to think about the 60,000 bonus points currently offered on the Mastercard. To collect these points, you would need to use the Mastercard for $3,000 worth of eligible purchases in the first 90 days.
If you paid your entire tax bill with the Amex and spent another $3,000 on the Mastercard, it would add up to $9,000 of credit card debt within the first 90 days you have this bundle. So before you apply or use a card to pay your tax bill, make sure you think about what's affordable for you and how you can maximise the bonus points.
What about other credit cards with bonus points offers?
I did a bit of digging and found that similar conditions apply to most other personal and business credit cards that currently offer bonus points, including those from CommBank and NAB.
However, I did find some American Express business cards with bonus points offers that do count ATO spending as part of the spend requirement.
For example, the American Express Qantas Business Rewards Card offers 120,000 bonus Qantas Points when you spend $3,000 on the card within the first 2 months. As there was no specific mention of eligible spending in the offer's terms and conditions, I spoke to an Amex representative over the phone to confirm that it does include payments to the ATO.
To get this offer, you'd need to apply by 3 July 2019 as a new card member. This means you can only apply if you don't have an existing Amex card and haven't had one in the past 18 months.
Similar conditions apply for the American Express Platinum Business Card, which offers 100,000 bonus Membership Rewards points if you apply by 3 July 2019 and spend $5,000.
So, you could use either of these cards to pay off your ATO debt and earn bonus points – as long as you applied and were approved during the offer period. Also, keep in mind that the ATO charges a higher payment fee for Amex cards compared to Mastercard or Visa credit cards issued in Australia.
So do your research carefully before you apply to make sure both the bonus points offer and the card will work for you.
Ask Finder is a regular column where Finder's expert writers answer your questions. All rates and fees are correct at the time of publication and we only give general advice.
Do you have a question? Reach out in the comments or speak to someone from our 24/7 customer service team.
More Ask Finder questions
Picture: Getty Images