Police Credit Union Credit Cards
If you're looking for a low rate credit card that does not attract an annual fee, take a look at what Police Credit Union has to offer.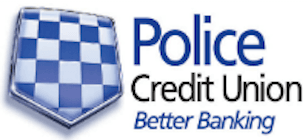 The origins of Police Credit Union date back to 1970, when it began operations in the form of the Police Association Credit Union Co-operative Ltd, to provide financial services to the South Australian Police force. This credit union takes credit for introducing the first ATM in South Australia, way back in 1978. It moved to the Carrington St address in Adelaide in 1979, which remains its head office, and it now has branches spread across South Australia and Northern Territory. It offers a range of financial services to all residents of South Australia and Northern Territory, and part of its offerings includes a Visa credit card.
Comparison of Police Credit Union Credit Cards
Types of credit cards Police Credit Union offers
Police Credit Union offers a credit card in association with Visa, and this gives you global access to funds. While this card does not offer rewards, it comes with a number of noteworthy features.
Low rate credit cards

Low rate cards don't offer rewards and their low interest rates remain their biggest draw. The Police Credit Union Extralite Credit Card is a low rate card that, unlike many others, charges the same low rate for purchases as well as cash advances. If you use this card in the right manner you can get up to 44 interest-free days on purchases. Apart from the security that Visa provides, Guardian fraud protection service protects every transaction made using your card.
Learn more about Low Rate Credit Cards
Benefits of Police Credit Union Credit Cards
Since this card does not come linked to a rewards program, you get to pay a low interest rate and minimal fees. Even if you can't pay your balances in full each month, the low interest rate that the Extralite Credit Card charges ensures that you don't end up paying a ridiculous amount in the form of interest. Here's just what you can expect when you use this card.
The Extralite Credit Card does not attract any annual fee and you don't have to pay any transaction fees for purchases. First two declined payments in a month are free, and you have to pay nominal fees for late payments, direct debit dishonours, and cash advances.
You can use this Visa credit card in over 220 countries, at EFTPOS terminals and ATMs that display Visa's logo. You can also use it to make purchases and bill payments over the phone and online.
Guardian fraud protection service
The Guardian fraud protection service refers to a bunch of security services that Police Credit Union offers to its cardholders. This service monitors fraud trends in Australia and the world over. It identifies, assesses, and monitors high risk transactions and takes proactive actions to recover funds in the event of fraud. Channels this service covers include EFTPOS, phone banking, mobile banking, internet banking, and BPAY. The Guardian Money Back Guarantee offers cover in the event of your card's fraudulent usage, as long as you notify the credit union of the fraud promptly.
You can use your Police Credit Union credit card to make contactless payments with your smartphone or compatible wearable devices thanks to Apple Pay, Samsung Pay and Google Pay.
How to apply for a Police Credit Union credit card
You can apply for a Police Credit Union credit card by visiting any branch and you can initiate the process over the phone as well. To submit an application online, click on the 'Go to Site' button next to the description of the card. Make sure you meet the following eligibility criteria before you begin with the application.
Eligibility criteria
You are a permanent resident of Australia
You are over 18 years of age
You don't have poor creditworthiness
Required documents
Applying for the Extralite Credit Card requires that you provide some personal, employment related, and financial information.
Personal. The first section requires your complete name, date of birth, marital status, driver's license number, number of dependent children, and their ages.
Contact. Provide your email address, phone numbers, home address, and contact details of a relative who doesn't live with you.
Employment. This section requires your employment status along with the name and contact details of your employer.
Assets and liabilities. Assets include any real estate you own as well as vehicles, savings, and investments. You also have to provide details about liabilities like loans, credit cards, store cards, overdrafts, and lines of credit.
What happens next?
After you submit your completed application you can expect a Police Credit Union lending specialist to contact you to discuss conditional approval. You can also expect Police Credit Union to make an income verification call to your employer. In order to receive your card you'll have to become a Police Credit Union member, if you're not one already. You'll also have to complete a legally required identity verification process.
Frequently asked questions
Certain questions about Police Credit Union credit cards remain the same, and here are their answers. If you wish to ask a question, use the form at the end of this page.
Back to top
Credit Cards Comparison
* The credit card offers compared on this page are chosen from a range of credit cards finder.com.au has access to track details from and is not representative of all the products available in the market. Products are displayed in no particular order or ranking. The use of terms 'Best' and 'Top' are not product ratings and are subject to our disclaimer. You should consider seeking independent financial advice and consider your own personal financial circumstances when comparing cards.