The best* credit cards to earn Qantas Frequent Flyer Points
Fly further with bonus Qantas Points on a new frequent flyer credit card.
We're reader-supported and may be paid when you visit links to partner sites. We don't compare all products in the market, but we're working on it!
Qantas Money Credit Card Offer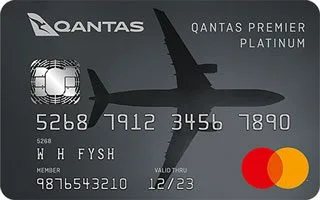 Qantas Premier Platinum
Earn
100,000
bonus Qantas Points


75 bonus Status Credits
Offer ends 24 February 2021
Eligibility criteria, terms and conditions, fees and charges apply
Qantas Money Credit Card Offer
Enjoy premium frequent flyer perks with up to 100,000 bonus Qantas Points, 75 bonus Status Credits, airport lounge passes and overseas travel insurance.
Earn 100,000 bonus Qantas Points when you spend $4,000 on eligible transactions for the first 3 months
75 bonus Status Credits when you make your first eligible purchase by 24 March 2021
0% p.a. on balance transfers for the first 18 months, with a one-time 1% BT fee
Discounted $199 first-year annual fee
Compare Qantas Frequent Flyer credit cards
*The credit card offers on this page are chosen from a range of credit cards available to us and are not representative of all the products available in the market. The use of the terms "best" and "top" are not product ratings and are subject to our disclaimer. There is no perfect order or perfect ranking system for the products we list on our Site, so we provide you with the functionality to self-select, re-order and compare products. The initial display order is influenced by a range of factors including conversion rates, product costs and commercial arrangements, so please don't interpret the listing order as an endorsement or recommendation from us. We're happy to provide you with the tools you need to make better decisions, but we'd like you to make your own decisions and compare and assess products based on your own preferences, circumstances and needs.
What is the best credit card for Qantas Frequent Flyer Points?
With so many competitive cards on the market, there isn't one best credit card for earning Qantas Points. Instead, you can find a Qantas credit card that works for you based on your frequent flyer goals. If you want to get thousands of Qantas Points in one go, for example, you could compare cards with introductory bonus point offers. Or, if you want to boost your frequent flyer balance without paying extra, a no annual fee Qantas credit card might be a better option. There are also Qantas cards that offer other perks, such as flight vouchers, airport lounge access and complimentary travel insurance.
Use this guide to compare Qantas frequent flyer credit cards, including the latest offers and deals. We also look at different features you can consider to help you find the best Qantas credit card for your spending habits and needs.
4 popular frequent flyer credit cards to earn Qantas Points
Compare credit cards with competitive bonus Qantas Points offers and earn rates available through Finder below:
How can I find the best credit card for earning Qantas Frequent Flyer Points?
When comparing Qantas Frequent Flyer credit cards, it's important to consider the following factors:
How points are earned. There are two main ways you can earn Qantas Points with a credit card:
Direct earning cards. These Qantas Frequent Flyer credit cards automatically earn Qantas Points as you spend, then deposit them into your frequent flyer account periodically (usually at the end of each statement period).
Cards that let you opt-in to earn Qantas Points. Some reward cards give you the option of earning Qantas Points instead of credit card reward points. Often, you'll pay a yearly fee for choosing the Qantas rewards option on one of these cards. You may also earn a different number of Qantas Points per $1 spent compared to those offered if you stick with earning points through the credit card rewards program.
A very small number of cards also allow you to earn reward points that you can transfer to your Qantas Frequent Flyer account, such as the American Express Platinum charge card and the Westpac Altitude Business Platinum. These cards tend to be premium options but, if you can get approved for one, you'll also have more flexibility with how you use your points – and may enjoy periodic transfer bonuses when you move points to your Qantas Frequent Flyer account.
Bonus point offers. These introductory offers can give you thousands of Qantas Points when you get a new card and meet certain requirements. For example, you could earn 70,000 bonus Qantas Points if you're a new cardholder and spend $3,000 within 3 months of card approval.
Points per $1 spent. Also known as an earn rate, this is how many Qantas Points you'll earn when you make eligible purchases. When comparing earn rates, note that a card may charge a higher annual fee for a higher earn rate. You should always consider if a card's fees are worth its earn rate based on how much you think you'll spend in a year and how many points you would earn.
Points capping. Some cards limit how many points cardholders can earn per $1 spent beyond a spend threshold each statement period. For example, a card might earn a maximum of 50,000 Qantas Points in a year or 2 Qantas points per $1 spent up to 6,000 Qantas Points per month (and 1 point per $1 for the rest of the month).
Interest rates. Frequent flyer credit cards are best suited to people who regularly pay their balance in full each month and avoid interest. This is because these cards usually charge high interest rates, which will quickly outweigh the value of your frequent flyer points.
Annual fee. Although some Qantas cards charge $0 annual fee, the cards with the most competitive bonus points offers and features usually have higher annual fees. Make sure that the value of the points you're earning and the features you can take advantage of (such as airport lounge passes and flight credits) justify the annual fee.
Extra features. Cards that offer premium perks such as airport lounge passes, travel insurance, personal concierge services or travel credit usually have higher annual fees compared to cards with fewer features. Carefully consider if these are extras you'll use and if they justify the higher card cost.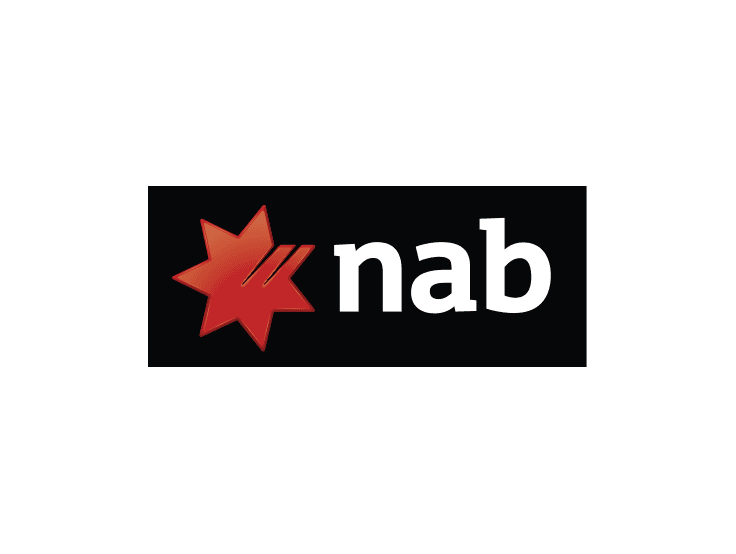 NAB Qantas Rewards Signature Card
100,000 bonus Qantas Points, plus 30,000 the second year and a $295 first year annual fee ($395 thereafter).
What should I ask before applying for a credit card that earns Qantas Points?
Since there's no perfect credit card that will satisfy everyone's needs, you should consider your own habits and preferences when choosing your card:
How much do I spend on my card?
Consider how much you usually spend with your credit card every month or year. This will help you determine if you can meet the spend requirements to earn bonus points or whether any points caps will restrict your earning potential. It can also help you determine how many points you could earn, what you could redeem with the points and whether that would outweigh the cost of the card's annual fee.
Example: How many Qantas Points would you need to earn to offset a credit card's annual fee?
Let's say you've got a Qantas Frequent Flyer credit card with a $300 annual fee. Based on our Qantas Frequent Flyer Points analysis, you could balance out the card's annual fee by earning 16,000 Qantas Points and redeeming them for a return flight from Sydney to Melbourne (valued at an average of $321).
The amount you'd need to spend on your card would vary depending on the earn rate. If your card offered 1 Qantas Point per $1 spent, you'd need to make $16,000 worth of eligible purchases within a year to offset the annual fee. This works out to be around $1,333 per month in credit card spending. On a card with a lower earn rate of, say 0.5 Qantas Points per $1, you'd need to spend $32,000 per year, or around $2,666 per month to earn enough points for this reward flight.
Keep in mind that the value of your Qantas Points varies depending on how you redeem them, which can also affect the value you get from your credit card. But the bottom line is that if you don't spend a lot, it will be harder for you to earn enough rewards points to justify an annual fee.
What credit card purchases earn Qantas Points?

Make sure that you're considering only eligible purchases when making your preliminary cost-benefit calculations. Eligible purchases usually cover your everyday spending, such as groceries, petrol, dining and travel bookings. However, transactions that aren't eligible to earn Qantas Points usually include the following:
Cash advances. You won't earn Qantas Points or reward points on ATM withdrawals, cashouts or gambling transactions.
Credit card repayments or fees. You won't earn points for paying off your credit card balances or credit card fees.
Balance transfers. Some frequent flyer cards offer 0% balance transfer deals, but these transfers and balance transfer repayments don't earn points.
Government charges. Most cards don't allow you to earn points on government charges such as Australian Taxation Office (ATO) payments, stamp duty and fines. If you want to earn points on these types of payments, start by checking out these cards that earn points for ATO payments, as many of them also offer points for other government charges.
BPAY payments. Most lenders won't allow you to earn points for payments made through BPAY.
Check your credit card's reward program terms and conditions or call your provider to find out exactly what types of transactions won't earn points.
Is Qantas my favourite airline?
This may be the most important question to ask yourself. There is no incentive or reason to earn Qantas Points with a credit card if you prefer a different airline or frequent flyer program. If that's the case, you can compare other frequent flyer credit cards to find one that will work for you.
When comparing your options, bear in mind your own needs and spending habits. This way, you won't be swayed by less relevant factors and can effectively pick the right Qantas Frequent Flyer credit card for you.
Back to top
More guides on Finder