Save money on a new credit card by taking advantage of a $0 annual fee introductory offer.
There is a wide range of credit cards that include a promotional annual fee waiver for new customers. This means that you pay a $0 annual fee for the first year, which can help reduce the initial costs of getting a new card. But since the annual fee usually kicks in again after the introductory period, it's important to also factor in the card's other features when deciding if it will offer value beyond its first year.
Here, you can find out how first year annual fee waivers work, compare cards that offer $0 annual fees in the first year and apply for one. We also look at other options for annual fee savings so that you can choose a credit card that's right for you.
American Express Credit Card Offer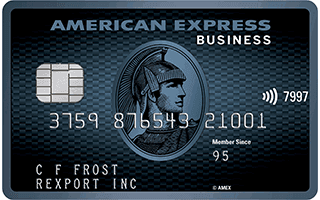 American Express Business Explorer Credit Card - Online Offer
Receive
100,000
bonus Membership Rewards Points
Eligibility criteria, terms and conditions, fees and charges apply
American Express Credit Card Offer
A business card that offers 100,000 bonus Membership Rewards points and up to 2 points per $1 spent. Plus, complimentary travel insurance and lounge passes.
100,000 bonus Membership Rewards points when you spend $3,000 within the first 3 months
$0 annual fee for the first year ($395 p.a. thereafter) | 16.99% p.a. p.a. interest rate
Up to 99 additional cards for employees at no additional cost
Business tools including expense tracking, MYOB integration and AccessLine
Compare $0 Annual Fee For The First Year Cards
How do credit cards with $0 annual fee for the first year work?
This is an introductory offer and you may need to meet several requirements to be eligible for the offer. Depending on the card and promotion, these could include the following:
New customers only. As these promotions are targeted at increasing the provider's customer base, many offers state that you cannot be an existing customer of the bank.
Promotional period. To enjoy the promotion, you must apply by a specific date.
Limited introductory period. At the end of the first year, the card's standard annual fee will be charged. This is typically applied on the anniversary of your account opening, and every 12 months thereafter. This is why you may see an offer that reads something like "$0 annual fee in the first year ($199 thereafter)".
How to compare credit cards with $0 annual fee for the first year
In order to make the most of your annual fee waiver and the credit card, it's important to consider the following factors when comparing credit cards:
Introductory $0 annual fee offer. Consider the length of the annual fee waiver, the promotional period and any other requirements you have to meet to be eligible for the offer.
Other promotional features. Credit cards often include additional introductory offers, such as a 0% balance transfer rate, 0% purchase interest rate or bonus sign-up points. Consider how these deals also add value to your card, albeit temporarily.
Standard annual fee. You must factor in the standard annual fee since it will apply after the introductory period. Make sure the card you choose has a standard annual fee you can afford so that you don't have to deal with excessive credit card costs in the future.
Purchase rate. This is the interest rate for eligible purchases, which is important to consider if you tend to carry a balance on the card.
Interest-free days. Most credit cards provide a number of interest-free days for purchases if you pay off your card balance by the due date on each statement. For example, your card may offer "up to 55 days interest-free". This feature can be useful if you want the flexibility to pay off purchases over a shorter amount of time without paying interest.
Balance transfer rate. This is the interest rate applied to balance transfers and is particularly relevant if you plan to consolidate existing debt onto your new credit card.
Rewards. Rewards credit cards let you earn points per $1 spent that you can redeem for travel, merchandise and other rewards. This can add to the value of your credit card, particularly if you're a high spender or frequent flyer and regularly pay your balance in full.
Complimentary extras. Depending on the card, you may be able to enjoy perks such as complimentary travel and purchase insurances, concierge services and airport lounge access.
Cash advances. Cash advances, which include but are not limited to ATM withdrawals and cash equivalent purchases, attract cash advance fees and high cash advance interest rates. You should avoid making cash advances on your credit card if possible since these incur high fees.
Foreign transaction fees. This is usually around 3% of the transaction value for overseas transactions, but note that Internet purchases made in foreign currencies may also attract these fees.
Other fees. You need to identify and compare any other fees that may be applied to your account, such as ATM fees or late payment fees.

Can I extend this $0 annual fee beyond the promotional first year offer?
Although this isn't usually possible, there are some cards that offer ongoing annual fee waivers if you meet certain requirements. These include the following:
| Card | How to extend the $0 annual fee |
| --- | --- |
| ANZ Platinum Credit Card | The card's standard annual fee of $87 will be waived in subsequent years if you spend over $20,000 per annum on the card. |
| CommBank Low Fee Credit Card | The card's $29 annual fee will be waived if you spend $1,000 or more in the previous year. |
| CommBank Low Fee Gold Credit Card | The card's $89 annual fee is waived in subsequent years if you spend $10,000 or more annually. |
Note that while some cards may not offer annual fee waivers in the first year, they may include conditional waivers similar to the ones above that you can enjoy as long as you meet the offer requirements.
Credit cards with no annual fee for life
Another category of cards which allows you to continually enjoy $0 annual fees is the no annual fee credit card. These cards have $0 annual fees for life, but often charge higher interest rates as a result. They are more suitable for infrequent card users who regularly repay their card balances because these cards can prove very costly to cardholders who carry a card balance.
When comparing credit cards with annual fee waivers, make sure you research all the available card options. Since these annual fee savings may be only temporary, remember to weigh up the card's ongoing features and check for any ongoing fee waivers before choosing the one that will work for you now and in the foreseeable future.
Pictures: Shutterstock
Back to top