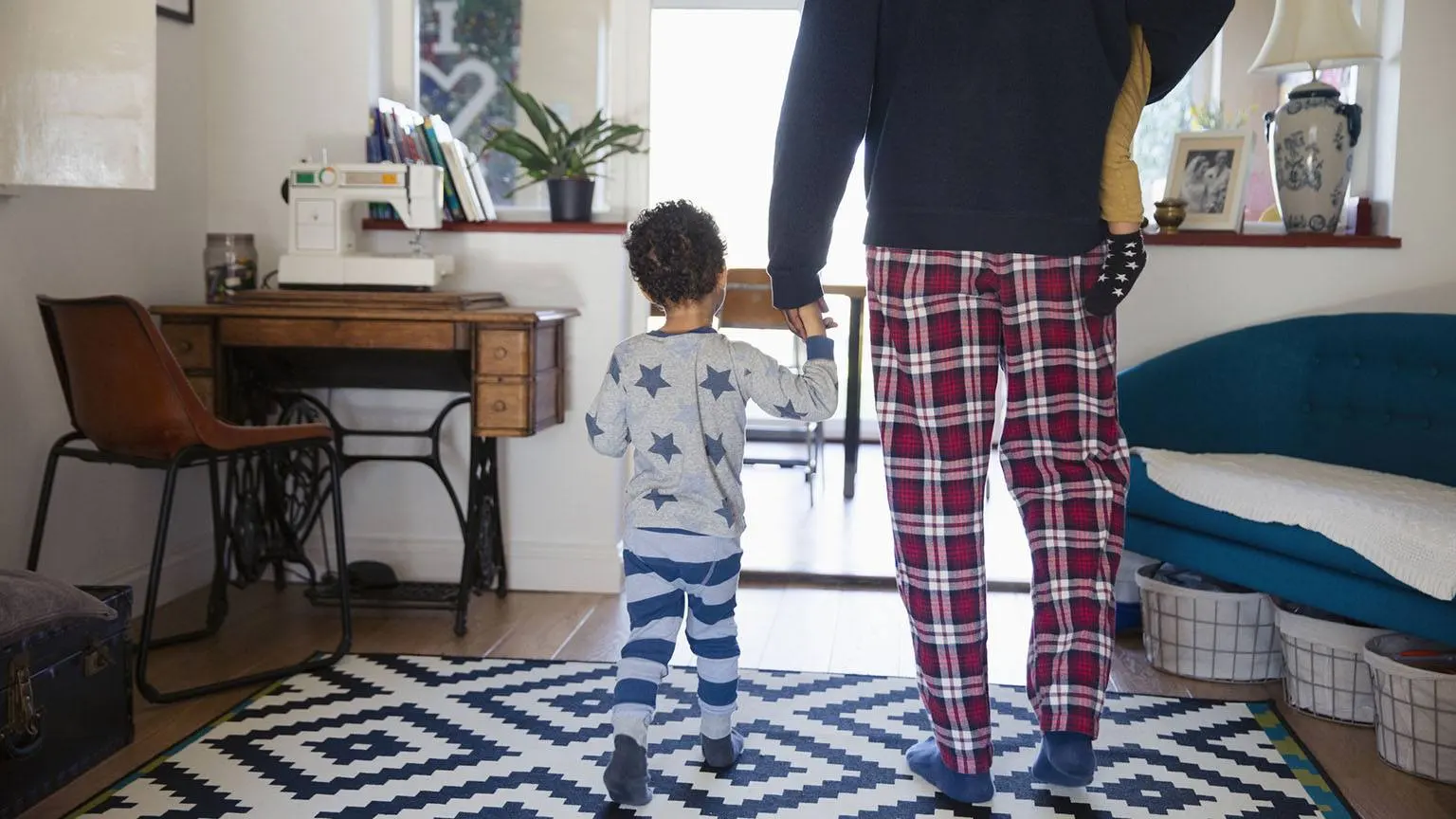 We're committed to our readers and editorial independence. We don't compare all products in the market and may receive compensation when we refer you to our partners, but this does not influence our opinions or reviews. Learn more about Finder .
Whether you own your home or you're renting, contents insurance provides crucial financial protection for all your most treasured possessions. Read on to find out what to look out for in a policy and what you'll be covered for. Plus, compare contents insurance policy features from Aussie insurers.
15
%
off
on your first year's premium
Fire, storm & theft cover
Home office cover - $12,000
Optional accidental damage cover
Lodge a claim online 24/7
Get 15% off your first year's premium when you purchase cover online. T&Cs apply.
Compare Contents Insurance in a few clicks
Compare benefits of up to 4 different contents policies by checking the "Compare" box. After you've found a policy that's right for you, select "Get a quote" and we'll take you directly to the brand's website.
Compare contents insurance special offers for October 2020

What is contents insurance?
Contents insurance covers the cost of repairing or replacing your possessions when they are stolen or damaged due to an insured event. It covers everything from furniture and appliances to clothing, jewellery and even your TV, offering financial protection if any of your items are damaged due to fire, storm, flood,theft and a wide range of other risks.
There are two types of policies available:
Replacement-value. Replacement-value policies only cover your possessions for their current market value, and most items depreciate in value each year. As an example, while your big-screen plasma might have been worth $5,000 when you bought it a few years back, if it is destroyed by an insured event and you make a claim, the benefit you receive will reflect its current value, which will most likely be a whole lot less than its purchase price.
New-for-old. New-for-old policies cover the cost of replacing stolen or damaged items with new equivalent items. This type of policy provides a higher level of protection and therefore tends to be more expensive than replacement-value contents insurance. However, it is now much more common than replacement-value cover.
What am I covered for?
Contents insurance is designed to cover damage to or loss of the contents of your home. This includes cover for a wide range of items, such as:
Carpets and curtains
Furniture and furnishings
Household goods and appliances
Internal blinds and loose floor coverings
Clothing and personal effects
Swimming pools which are designed to be dismantled and moved
Bicycles
Sporting equipment
Computers
Tools
Portable electrical equipment
Jewellery
The best policies will cover your personal possessions against a wide range of events, including:
Fire
Storm, hail and lightning
Theft
Vandalism or malicious damage
Riot
Explosion
Accidental glass breakage
Accidental damage (sometimes available as an option)
Flood (sometimes available as an option)
Water from leaking pipes
Earthquakes and meteorites
Finally, contents insurance also offers a range of additional benefits:
Legal liability cover if you're held responsible when someone else suffers an injury or property damage
Replacement of locks and keys after theft
Cover for credit card fraud resulting from the loss or theft of credit cards
Cover for contents kept in the open air at your home
Cover for contents belonging to guests
Cover for contents temporarily removed from your insured address
Food spoilage costs
Emergency repairs to your building to prevent further damage to your contents
Cover for damage caused by the burnout of electric motors
Cover for portable valuables while they're away from home
Does contents insurance cover my personal valuables?
Yes, contents insurance can provide cover for your personal valuables, including items such as jewellery, smartphones, computers, cameras and more. However, it's important to be aware of any limits that apply to cover – for example, your laptop may be worth $3,000, but your insurer may only pay a maximum benefit of $1,500 for any one item.
Keep an eye out for portable valuables or portable contents insurance, which is included as standard on some policies but available as an extra-cost option on others. This provides cover for those important items you often take with you when you leave home. You can protect them against theft, accidental loss, or damage at home, when you're away from home travelling in Australia or New Zealand, or overseas anywhere in the world for a limited period of time (typically 30 days).
Contents insurance for phones
If you're looking for cover for your smartphone, computer, camera or other important electrical items, look for a policy that provides cover for portable contents. This ensures that those gadgets you take with you anywhere you go are covered at home and away from home, providing cover for theft and accidental loss and damage.
Cover for possessions in storage
If you need to put some or all of your contents into a storage facility for a few months or longer, the good news is that many contents insurance policies will provide cover for your possessions while in storage. This means you'll be protected if your belongings suffer loss or damage due to any insured event, for example fire, storm, theft and flood.
However, terms and conditions apply. For example, your stuff may need to be stowed in a lockable and fully enclosed storage unit that is located in a commercial storage facility and accessible only by you.
If you need to put stuff into storage so you can renovate, downsize or just find some extra space at home, contact your insurer to find out whether they'll cover you.

Get 30% off your new home & contents insurance
Save 30% on your first year's premium when you purchase a new combined Home & Contents insurance policy online. T&Cs apply.
What should I look for in a policy?
When comparing policies, keep an eye out for the following features:
Cover that's right for you. Does the policy provide protection against all the risks that may cause damage to your contents? For example, if you live in a flood-prone area, is flood cover included? If you own a number of expensive jewellery pieces, are they covered by the policy?
Flexibility. Can you tailor cover to suit your unique needs? For example, can you exclude any extra-cost covers you don't need, or increase your excess in return for a lower premium?
New-for-old cover. Policies that provide new-for-old cover are more expensive than policies that cover the current value of your items, but this is because they offer a higher level of cover.
Accidental damage cover. Check whether the policy covers you for accidental damage to your contents, for example if you accidentally break your TV. Having this benefit included in your policy can provide greater peace of mind.
Personal valuables cover. Some insurers will also offer the option of protecting personal valuables when they're away from home. This includes items like cameras, smartphones and jewellery, so it's worth checking if this optional extra is available should you need it.
Efficient claims service. Check to see how quick and easy it is to make a claim with the insurer? Does the provider have a good reputation for paying out successful claims promptly and without any hassle?
How much contents insurance do I need?
The right level of cover depends on a few important factors:
Your possessions. What contents to you want to insure? How much are they worth?
Your budget. How much can you afford to pay for cover?
Your risk tolerance. Do you want comprehensive cover against a broad range of risks, or would you prefer a cheaper policy that only offers essential protection?
To help work out exactly how much cover you need, it's often helpful to create a checklist of all the items you want to protect. Go through your house one room at a time and make a list of all the important belongings you need to insure. For example, in a living room this list might include:
Lounges
TV
Stereo
DVD player
Coffee table
Lamp
Artworks
Bed
Mattress
Dressing table
Television
Bedding
Clothing
Bedroom furniture
By listing all the items you want to cover and tallying up their combined value, you'll gain a much clearer idea of how much your contents are worth. Then you can think about how you would afford to replace them if disaster struck, for example if you lost everything in a fire. Planning for this sort of worst-case scenario will help you work out exactly how much contents insurance is enough.
Calculating contents insurance: Think replacement value, not worth
It can be easy to end up with contents insurance without really thinking about the amount of money you would need to replace everything you own.
Keep track of your belongings. It can be hard to keep track of all your belongings and remember their value, especially if you haven't written them all down. Over the years you may have bought new valuables or received expensive gifts. If you haven't reviewed your home contents since you first took out insurance many years ago, it might be time to take another look.
Costs add up. Some of your old pieces of furniture might not seem that valuable any more, but if you lost them in a fire, the cost of replacing them would be huge. That old couch you probably couldn't sell for $50 could cost more than $1000 to replace.
Cover for all scenarios. Those small, valuable items like laptops, cameras and jewellery are at risk of theft. Thieves are not likely to steal larger items, such as fridges, curtains, washing machines and beds, but they can still be destroyed by fire or flood.
Get an accurate estimation. You might try to estimate the total value of your possessions by doing a quick mental calculation and using that figure as your insured amount. But you'll get a far more accurate figure if you walk through each room of your house and write a list of every valuable item you own and its value. You'll be surprised at how much it would cost to replace everything in the event of a fire.
Keep an inventory. An inventory could be as simple as listing all your possessions and their value. Alternatively, there are a range of inventory templates available online that you can get through insurance companies.
Remember, it's not just the big items you need to include, such as furniture, whitegoods, TVs and computers. Other things, like small appliances, clothing, jewellery, curtains, rugs, books, toys, kitchen items, linen, musical instruments and sports equipment, will all be expensive to replace and should be included in your estimate. And don't forget items outside the house, such as tools, barbecues, lawnmowers and furniture.
What's not covered?
When comparing contents insurance, it's also important to be aware of what a policy doesn't cover. These are the general exclusions, and the product disclosure statement (PDS) will contain a list of situations, circumstances and events where no cover will be available, such as:
Loss or damage occurs because building work or renovations are being carried out at your home
The loss or damage is caused by actions or movements of the sea
Your claim arises from breaking the law
Loss or damage is caused by a computer virus or hacking
Your claim arises due to a deliberate action by you
You fail to take reasonable care of your contents
You fail to properly secure your home
The loss or damage is caused by a mechanical or electrical breakdown
The loss or damage is caused by wear and tear or gradual deterioration
The loss or damage is caused by rust, rot, mould, mildew or corrosion
You leave your home unoccupied for an extended period of time, for example 60 consecutive days or more
It's for consequential loss of any kind
Check the PDS for a full list of the exclusions that apply to your policy.
Is contents insurance worth it?
That's the million-dollar question, and one most homeowners have asked themselves at one point or another. To find the answer, take a moment to think about what would happen in a worst-case scenario, such as if your house burned down and you lost everything. The emotional impact would undoubtedly be huge, but what about the financial impact?
Would you be able to afford to replace all your worldly possessions – furniture, clothing, white goods, TV and all those other essential items that make your house a home?
For most people the answer is a big fat no, which is why contents insurance is a worthwhile investment. Like any other type of insurance, it's something you hope you will never actually have to use, but paying for cover is just one of life's necessary expenses. So if the unthinkable does happen and something goes wrong, you can enjoy the peace of mind that comes with knowing you will be financially protected.
How to save on contents insurance
Want to reduce your contents insurance premiums? There are several simple ways you can cut down on the cost of cover, such as:
Shop around. The simplest way to find affordable cover is to compare a range of policies and quotes. Of course, remember that just because a policy offers the cheapest policy doesn't mean it's right for you, so check out the full cover features before choosing an insurer.
Choose a higher excess. If your insurer offers a flexible excess, you may want to consider raising this excess in order to lower your premiums.
Look out for discounts. Many insurers offer discounts that can help you enjoy significant savings on the cost of cover. These include bundling discounts , online discounts , multi-policy discounts , loyalty discounts , and seniors discounts .
Minimise claims. Making numerous claims on your policy can increase the cost of cover, so consider whether it's really worth making a claim before notifying your insurer.
Don't buy cover you don't need. Before you start shopping for a policy, take some time to think about how much cover you need and what risks you need to be protected against. You will then be able to choose a level of cover that's adequate for your requirements, and can avoid adding unnecessary extra-cost options to your policy.
Review your policy regularly. The contents of your home are always being changed, updated and upgraded, and so too are the policy options offered by Australian insurers. With this in mind, it's a good idea to regularly review your policy and work out whether you may be able to get a better deal somewhere else.
Contents insurance for renters
If you're renting a home, you don't need to worry about insurance cover for the actual building you live in – that's the landlord's responsibility. However, you do need to worry about insurance cover for all your stuff inside the house, like your furniture, white goods, electrical appliances, clothing and more.
The good news is that many Australian insurers offer specific contents-only insurance policies designed to suit the cover needs of renters. These policies can protect your belongings against loss or damage caused by a wide range of risks, including fire, theft, storm, vandalism, accidental damage and even flood. There's also cover for your legal liability if someone suffers an injury at your home.
Check out our guide to renter's insurance for more information on how to compare and choose a policy as a tenant.
Contents insurance for landlords
As a landlord, you might be wondering whether you need any cover for your investment property. Sure, home insurance is essential to cover the building itself and any permanent fixtures, but what benefits does contents insurance offer for a landlord?
Well, it can cover all the items you own at the property, including:
Carpets and rugs
Electrical appliances
Portable household items
Curtains and blinds
It provides protection against loss or damage due to fire, storm, theft, vandalism, flood and a wide range of other insured events, while also covering theft or malicious damage caused by tenants.
Combined with all the usual benefits that home insurance has to offer, not to mention protection against loss of rental income caused by a range of events, the purpose of comprehensive landlord insurance becomes clearer. For more details on choosing a policy, check out our comprehensive guide to landlord insurance.
How do I make a claim?
If you need to make a claim on your contents insurance, your insurer will be able to provide details on how to lodge your claim. You will generally need to:
Contact your insurer. Contact your insurer as soon as possible after an insurable event occurs. This can be done either online or over the phone.
Fill out a claim form. You'll need to provide full details of the event that has occurred and the loss or damage to your contents as a result. This is usually done by completing a claim form, which is often available online but can also be posted to you by the insurer.
Provide supporting evidence. Your insurer may request evidence to support your claim, such as photographs of the damage and receipts, valuations and proof of ownership of the lost or damaged contents.
Co-operate. The last thing you need to do is co-operate with the insurer throughout the claim. Be upfront and honest at all times and your claim will be processed as quickly as possible.
There are also a few different ways in which an insurer may settle your claim. They may:
Repair or replace the stolen or damaged items
Pay you the cost of repairing or replacing the items
Pay you a cash settlement
Give you a gift card
Other questions you may have about contents insurance
---
Read more:
Get the latest home insurance news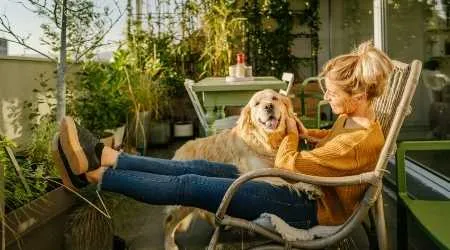 Home Insurance
The NSW Supreme Court has given the go-ahead for pets in apartments. But there are things to consider before moving a furry friend into your home.
Read more…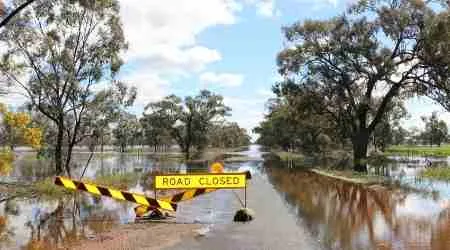 Just when you thought 2020 couldn't get any worse, the Bureau of Meteorology has declared a La Niña event.
Read more…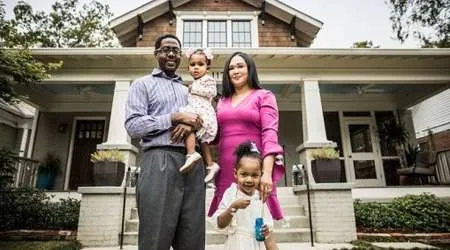 Study shows one insurer's quote was six times more expensive than another - for the same house.
Read more…
Picture: GettyImages
More guides on finder