Real Home Insurance
Real Home Insurance – If you're in the market for home insurance, compare Real policies and reviews.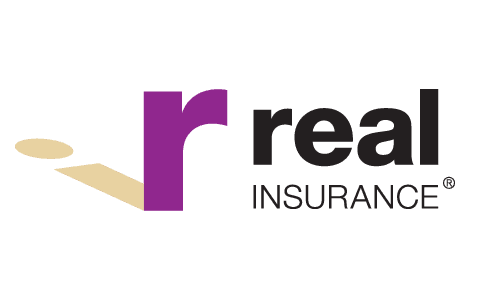 We're committed to our readers and editorial independence. We don't compare all products in the market and may receive compensation when we refer you to our partners, but this does not influence our opinions or reviews. Learn more about Finder.
Real Home Insurance provides real cover for your home and contents for both landlord's and home owners. Real Home Insurance offers flexible options so you can find cover to suit your needs. Real Home Insurance benefits include:
Up to 20% off if you buy combined home and contents Real Home Insurance online
Optional extras such as Motor Burnout
Flexible payment options.
We don't currently have this brand on our panel. But don't fret! You can head to the Real website or compare a bunch of other home insurance companies with finder.
Compare home insurance fast
Real Top Contents Insurance
Real Top Contents Insurance covers you against all the same risks as the Essential Contents policy, but it offers higher benefit limits across the board. Accidental damage cover is included at no extra charge, while new for old replacement is offered on most contents. Contents in your home office and contents outside the home are also covered.
This policy is Real Home Insurance's comprehensive contents cover option, offering a higher level of benefits than an Essential Contents policy. Insured events include:
Impact damage
Accidental damage to your contents is also covered
New for old replacement is offered on most items.
Real Top Home and Contents Insurance
This policy offers comprehensive protection for your home and your contents. Not only does it offer higher benefit limits than the Essential policy, but it also covers a broader range of events. Accidental damage to your home is included in cover, as is new for old replacement on most of your contents.
Providing protection against all the same risks as the Essential Home & Contents policy, this option provides higher limits and broader coverage, including:
Accidental damage cover
Optional electrical motor burnout cover
Optional portable valuables cover.
Real Essential Contents Insurance
This is Real Insurance's basic policy to cover your contents against loss or damage. It provides protection against theft, fire, lightning, storms, impact, vandalism, bursting of water and an extensive selection of other insured events. Accidental glass breakage cover is included for mirrors and fixed glass on furniture, while new for old replacement is offered on most items. Essential Contents Insurance is designed to be affordable for customers on a wide range of budgets.
This entry-level policy offers the following cover:
Fire
Storm
Impact
Explosion
Theft
Vandalism
Earthquakes
Bursting of water pipes
Flood
Accidental breakage
Lightning are all covered
Optional cover for certain items away from the insured address.
Real Essential Home and Contents Insurance
Real's Essential Home and Contents Insurance policy offers affordable protection for your building and your possessions. It covers fire, storm, theft and vandalism, impact damage, earthquake, explosion and much more. Accidental glass breakage cover for windows, shower screens, toilets and the like is also included.
This policy offers a basic level of protection for your home and its contents.
Fire
Theft
Storm
Lightning
Bursting of water
Impact
Malicious damage
Accidental glass breakage
Emergency accommodation costs
Contents of your home office.
Real Home Insurance Landlord's Insurance
Landlord's Insurance from Real Insurance provides coverage for loss or damage caused by a wide range of natural disasters and other events, including fire, storm, theft and more. However, it also includes added protection for landlords, such as theft and vandalism by tenants, as well as loss of rent if tenants are unable to live in your property following an insured event.
This policy provides protection for the home you own against all the usual events included in a home insurance policy, including:
Fire
Storm
Bursting of water
Lightning
Impact
Explosion
Tenant vandalism or theft.
Overview of Combined Building and Contents policies
| Benefits | Top Cover | Essential Cover | Landlord's Cover |
| --- | --- | --- | --- |
| Save up to 20% when you buy combined home and contents online | | | |
| 14 day money-back guarantee | | | |
| Choose your level of excess | | | |
| 24/7 emergency claims | | | |
| New for old replacement | | | |
| Replacement of insured items stolen from inside your home | | | |
| Replace items and repair damage caused by a fire or explosion | | | |
| Replace items and repair damage caused by earthquake, lightning, storm, flood and rainwater | | | |
| Replace items and repair damage caused by the sudden or unexpected escape of liquid, such as from burst pipes | | | |
| Replace items and repair damage caused malicious damage, impact, riots, civil commotion or industrial unrest | | | |
| Accidental glass breakage | | | |
| Accidental damage to your insured building and/or contents | | | |
| Emergency storage of contents | | | |
| Contents in the open air at your home | | | |
| Contents in your home office | | | |
| Emergency accommodation | | | |
| Replacement of locks | | | |
| Legal liability | | | |
| Funeral expenses | | | |
| Temporary accommodation for your dogs and/or cats | | | |
| Discharge of mortgage costs | | | |
| | | | |
| | | | |
| | | | |
What kind of general exclusions apply to Real policies?
Your Real Home Insurance claim will not be paid if:
It is for bushfire, storm, rainwater or flood damage or loss that occurs within the first 72 hours of cover
It results from your home being unoccupied for more than 60 consecutive days, unless you have informed Real of this and they have agreed to provide cover
It is caused by actions of the sea, including tidal waves, tsunamis and high tides
It is for gradual deterioration such as wear and tear, rust, rot, mould, mildew etc
It is for inherent defects, structural faults or faulty workmanship or design
It is caused by your failure to maintain your property in good condition
It is caused by insects, birds, wildlife or vermin
It is caused by any earth movement not caused by earthquake, including erosion, landslide and subsidence
It is for removing any tree stump from the ground or for trees which have fallen but which have not damaged your home
It results from tree roots, tree lopping or tree felling
It is caused by a deliberate action by you, someone else living at the site, or people who have entered the site with your consent
It is for corruption to electronic files, data or software
It is for the mechanical, electrical or electronic failure of an item
It is for accidental damage caused by building work, including renovations
It is for damage to swimming pools and spas caused by hydrostatic pressure
It is for consequential loss of any kind
It is for loss or damage by an animal kept by you
It results from an unlawful act or omission by you, or by someone acting with your consent
It is caused by the lawful seizure, repossession or confiscation of anything.
Also keep in mind that there are fixed claim limits in place for some items of contents, for example a $1,000 limit for bicycles under Essential Contents cover.
Any way I can save some money?
Cost is always an important factor when you're shopping for insurance, and there are several factors that can influence the price of your Real Home Insurance premiums.
Buy online. You can enjoy up to 20% saving when you buy your Real Home & Contents Insurance policy online.
Choose a lower level of cover. The higher the level of cover you choose, the more you will obviously have to pay for it.
Adjust the excess. If you're not worried about paying a higher excess when you make a claim, you can increase your excess amount in return for lower premium prices.
How does Real Home Insurance excess work?
When you make a claim on your Real Home Insurance policy, the excess is the amount you need to pay for each insured incident. Depending on your policy and your individual circumstances, a number of excesses may apply to your cover. For example, a fixed excess of $100 applies to claims made under the optional cover for electrical motor burnout or portable valuables. In addition, a $500 excess applies to claims of earthquake and flood.
However, for other claims you are able to select the excess you pay, and the level of this excess is reflected in the price of your premiums.
How do I go about making a claim?
If an incident occurs that may lead to a claim, make sure to take all reasonable steps to prevent any further loss or damage. Next, call Real Insurance's claims team on to report the incident, making sure to provide as much detail as possible about what happened. Of course, if the incident involves theft, vandalism or malicious acts, you'll also have to report it to the police as soon as possible.
If Real Insurance requests any further information or documentation to support your claim, it is your responsibility to provide this in a prompt manner. This may include police incident report numbers, proof of ownership, photographic evidence, court notices and more.
You can call them on 13 19 48 for more information about lodging a claim.
Frequently asked questions about Real
Reading to compare policies?
If you want comprehensive insurance cover for your home and contents, consider the policy options offered by Real Home Insurance. However, as always, remember that it's important to weigh the pros and cons of multiple policies from competing insurers to find the right cover for you. Ensure you read the product disclosure statement to find out if this policy is right for you.
---
More guides on Finder