Strata Insurance
Need cover for a strata building? Learn what policy to look for and how to get covered.
We're reader-supported and may be paid when you visit links to partner sites. We don't compare all products in the market, but we're working on it!
Whether you're living in a building as a tenant or are the owner of a complex, there's a strata insurance policy to suit your needs. Choosing the correct policy to cover yourself and your tenants, and that satisfies legal requirements which vary from state to state, seems a daunting challenge. But before you pull your hair out, let us help you solve the puzzle of quality strata insurance.

What is strata insurance?
Residential strata insurance is the general insurance that covers any commonly used areas within the property. It provides cover for the building and common property that is shared by people living in a townhouse, duplex or set of flats.
It's basically insurance for areas you share with your neighbours, and the building itself. This includes things like lifts, pools, car parks, gardens, balconies, driveways and swimming pools.
It's also referred to as body corporate, owners corporation, common property or residential strata insurance.
Strata insurance premiums are usually shared between owners and tenants, often being included in strata fees and liabilities.
Do I need strata insurance?
So is strata insurance compulsory? Yes. Strata insurance is mandatory under each state's relevant strata legislation. Just as cars must have a CTP, each strata title owner is required to have sufficient strata insurance.
What does residential strata insurance cover?
Each policy is different and you should check what is covered under your policy. However, strata insurance typically covers the common and/or shared property as defined by the title of the property.Confused as to what this all means? Basically, you'll be covered for anything your tenants all have access to, such as:
Lifts
Pools
Carparks
Gardens
Wiring
Balconies
Walls and windows
Ceilings and floors
Shared contents (like washing machines, gardening equipment and shared gym equipment)
All policies must provide liability cover in the event of injuries on common property.
What doesn't it cover?
Like all insurance policies, it's the exclusions you need to take equal note of. Different providers include different exclusions, so be sure to read the terms and conditions carefully, as these can often be targeting certain risks, such as flood or landslides. But general exclusions are usually:
Fixtures that can be removed without causing damage to the property.
Any temporary structures, like caravans, houseboats and motor vehicles.
Any carpets, rugs and curtains.
Air conditioning units that service a particular unit.
Lawns, garden areas, trees or plants in the grounds.
Any part of your building used for any business activity unless it's shown on your certificate of insurance.
Personal items and contents (either your own or your tenants').
What factors can contribute to strata insurance premiums?
Each provider will have specific factors and considerations, but common factors that can affect premiums are:
Government taxes on insurance (stamp duty and GST).
The age and condition of the building.
The replacement cost of the building.
The risk profile of the location (such as on a flood plain or high crime area).
The claims history of the strata complex.
Commercial activities carried out on the premises (holiday letting, community events, etc).
Fees and commissions from agents.
The costs of common property (such as fire protection systems, lifts and pools).
Adjusting the level of excess payable at the time of a claim is another way of bringing premiums down.
Who offers strata insurance?
There are numerous insurance providers within Australia who offer a range of varying strata insurance cover. Strata managers and body corporates often employ a broker or specialist underwriting agency to help negotiate the right cover for their titles. AAMI, GIO, NRMA and RACQ are just a few of the providers offering residential strata insurance policies.
What's the difference between strata insurance and landlord insurance?
Strata Insurance
Landlord Insurance

Mandatory.
General insurance for building, common property and common contents managed by the strata title.
Helps with cost of repairs and rebuilding of common property in the case of a natural disaster (provided it's not excluded by the policy).

Doesn't include contents inside individual apartments such as blinds, curtains, carpets, light fittings, unwired electrical appliances and personal items.
Certain risks not covered, such as landslides and flood, or features like fencing.

Non-compulsory
Covers tenant related losses such as rent default, or stolen and damaged contents.
Policies are designed for strata title owners who are renting out property, helping to pay rent, the cost of repairs and stolen or damaged contents, and more.

Doesn't cover personal possessions and furnishings of owner occupiers or tenants living in the strata property.
What's the difference between residential and commercial strata insurance?
Strata insurance is split into two categories, residential and commercial. Basically, residential is for anyone living in a building and commercial is for any building that's only used for business purposes.
Both residential and commercial strata properties are required to have the relevant insurance in place. Each state and territory has its own specific terms and conditions needed for strata insurance, and most providers will cater to certain states and strata types.
Picture: Unsplash
Get the latest home insurance news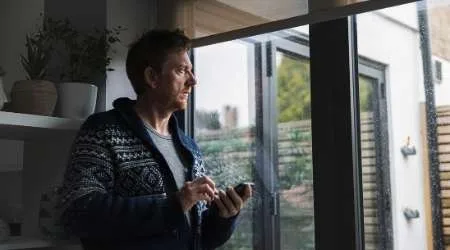 Home Insurance
Severe wet weather remains in many parts of Australia, with some regions facing emergency evacuations.
Read more…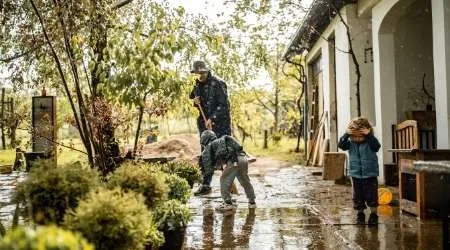 Home Insurance
Bad weather accounts for millions of home insurance claims every year and some suburbs suffer far more than others.
Read more…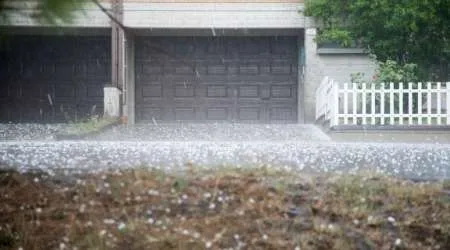 Home Insurance
A catastrophe was declared in Queensland this weekend after hail wreaked havoc in the state's south east.
Read more…
More guides on Finder