Finder makes money from featured partners, but editorial opinions are our own.
Home Insurance NSW
Looking for home insurance in NSW? Compare policies and get cover for things like fire, flood and fallen trees.
Home insurance provides essential protection against a wide range of unexpected events and mishaps, from fire and storm damage to flood, falling trees and theft. Take your pick with a bunch of home insurers offering cover to New South Wales - you'll be spoilt for choice.
Our guide can help you figure out the right policy for your home in New South Wales.

Find the best home insurance policy for you in New South Wales
The Finder Customer Satisfaction Awards recognise Australia's favourite brands across a huge number of categories. We survey thousands of real Australians to understand how they feel about their recent product purchases, and use that information to reward the most popular brands.
Here is our 2022 winner and finalists for home insurance in NSW.
Home insurance brand - NSW: AAMI Home Insurance
Finalists
Why should I get cover for my home?
There are several reasons why home insurance is essential for every Australian homeowner, including:
It protects your most valuable asset. Your home is likely to be the most expensive purchase you ever make, so it makes financial sense to insure it. Home and contents insurance covers the cost of repairing, rebuilding and replacing your home and treasured possessions when disaster strikes.
Things can go wrong at any time. A freak storm, a burst pipe, opportunistic thieves – accidents and unexpected events can happen at any time. But while there's no way to predict the future, home insurance can protect you against any nasty surprises.
It gives you peace of mind. Home insurance in NSW is all about peace of mind, ensuring that you will be financially protected no matter what the future holds.
It's usually a home loan requirement. Many lenders will require you to take out home insurance cover before agreeing to offer you a home loan.
What kind of things should I consider before taking out insurance in NSW?
NSW residents may also be exposed to a number of specific risks and it's important to make sure you'll be covered before taking out a policy.
Residents of some areas of northern NSW may need protection against flood and storm damage, while those in rural areas may benefit from protection against bushfires.
On the other hand, apartment dwellers living in Sydney will need to make sure any policy they choose has adequate cover for a strata-titled property.
Before deciding on the best home insurance policy for you, you'll need to consider a wide range of factors. How much cover do you need? Do you want buildings only cover or cover for your contents as well? How much would it cost to replace my home and contents if they were completely destroyed?
What type of home insurance can I get in NSW?
You can get the same insurance as any other state. There are three types of home insurance available in NSW:
Building-only insurance
Also referred to as building or building-only insurance, covers your physical buildings against loss or damage.

Contents insurance
Contents-only policies cover the cost of repairing or replacing your household items and possessions.

Home and contents insurance
Home and contents insurance allows you to combine building insurance and contents insurance under one comprehensive policy.

How much does home insurance cost in NSW?
The price of home insurance is calculated based on your home, so it's a bit hard to give you a solid answer. Instead, we got a bunch of quotes for two homes in Baulkham Hills, NSW. One worth $500,000 and another worth $1,000,000 - this way you have a ballpark figure at least.
It's also important to consider the factors that can affect the cost of your home insurance policy. These include:
The level of cover you select. The higher your insured sum, the more you'll pay for cover.
The type of cover you select. Combined home and contents insurance costs more than standalone building or contents cover, while premiums also increase when you add optional covers to your policy.
Your home. The construction of your home can also affect the price. For example, if you live in an area prone to bushfires or your home was made of bushfire-resistant materials you could enjoy cheaper premiums.
Where you live. Location can also affect premiums based on the likelihood of claims occurring. Living in an area prone to severe storms or a suburb with high break-in rates could drive premiums up.
| Brand | $500,000 Building - Monthly price | $500,000 Building - Annual price | $1,000,000 Building - Monthly price | $1,000,000 Building - Annual price | Get quote |
| --- | --- | --- | --- | --- | --- |
| | $160.98 | $1,615.51 | $211.01 | $2,140.13 | Get quote |
| | $163.20 | $1,631.68 | $212.95 | $2,161.54 | More info |
| | $194.21 | $2,330.61 | $309.39 | $3,712.66 | More info |
| | $117.75 | $1,412.97 | $144.64 | $1,735.63 | |
| | $194.21 | $2,330.61 | $309.39 | $3,712.66 | More info |
| | $155.72 | $1,668.37 | $227.42 | $2,436.63 | Get quote |
| | $168.39 | $1,667.29 | $262.38 | $2,607.20 | More info |
| | $147.92 | $1,584.75 | $216.10 | $2,315.21 | More info |
| | $159.72 | $1,835.16 | $328.85 | $3,864.84 | More info |
| | $187.94 | $1,879.46 | $289.68 | $2,896.83 | More info |
| | $133.65 | $1,603.82 | $133.65 | $1,603.82 | More info |
| | $163.18 | $1,631.68 | $212.94 | $2,161.54 | More info |
| | $156.10 | $1,816.20 | $177.19 | $2,069.30 | More info |
| | $145.00 | $1,552.00 | $212.00 | $2,269.00 | More info |
| | $183.28 | $1,834.17 | $239.36 | $2,429.81 | More info |
| | $129.77 | $1,390.36 | $189.57 | $2,031.09 | Get quote |
| | $138.01 | $1,490.54 | $157.45 | $1,889.37 | Get quote |
What insurers can I access in NSW?
Home and contents insurance providers in Australia generally don't confine their policies to just one state or territory. With this in mind, you can compare and choose cover from a wide variety of insurance providers. finder.com.au's panel includes an extensive selection of leading Australian insurers, including:
Are there any exclusions and additional costs I should be aware of?
Every home insurance policy has a list of general exclusions with situations, events and circumstances in which your insurer will not provide any cover.Common exclusions you may need to watch out for include:
No cover when your home is left unoccupied for an extended period of time
No cover for renovations or extensions
No cover if you fail to keep your home in good repair
No cover for actions of the sea, such as high tides
You can find out more about common home insurance exclusions in this handy guide. It's also important to be aware of a couple of extra charges that affect home insurance in NSW:
Stamp duty. Stamp duty applies to NSW home insurance at a rate of 9% of the premium amount.
Fire and emergency services levy. This levy currently applies to home insurance premiums in NSW, but is in the process of being replaced by a fee added to council rates notices.
There are many factors to consider when choosing home insurance in NSW, but if you're willing to shop around and compare your options you'll soon be able to find the perfect policy for your needs.
---
Why you can trust Finder's home insurance experts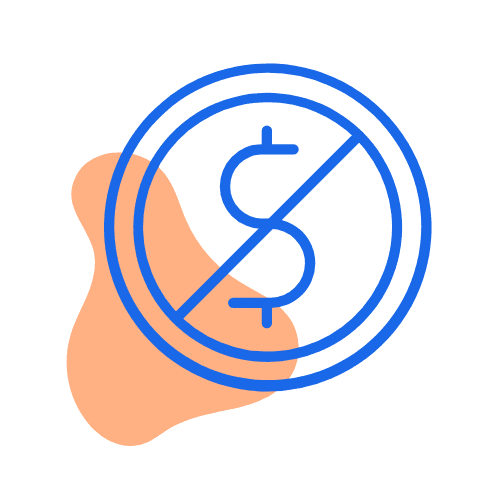 We're free
You pay the same as buying directly from the home insurer. Better still, we regularly run exclusive deals that you won't find on any other site – plus, our tables make it easy to compare policies.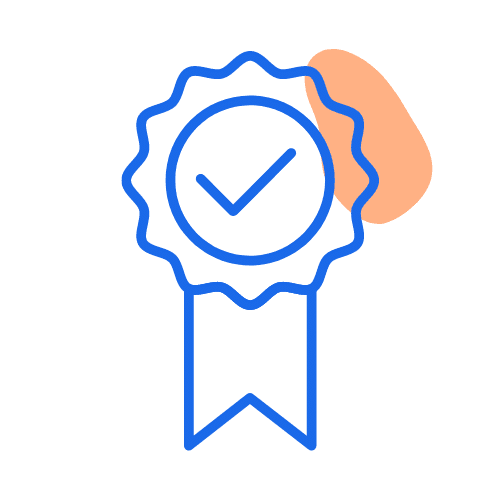 We're experts
We've
researched and rated
dozens of policies as part of our
Finder Awards
. We provide
unique insights
and our in-house experts regularly appear on Sunrise, 7News and SBS News.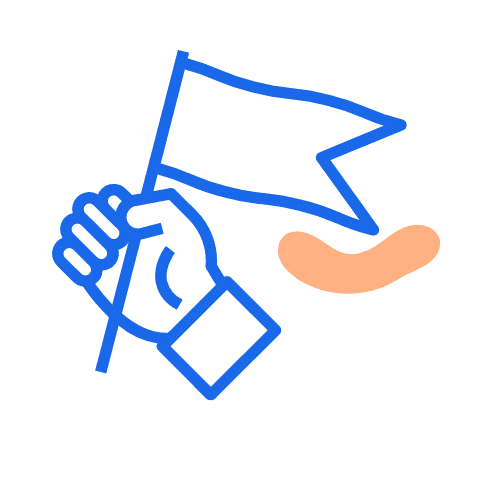 We're independent
Unlike other comparison sites, we're not owned by an insurer. That means our opinions are our own and we work with lots of home insurance brands, making it easier for you to find a good deal.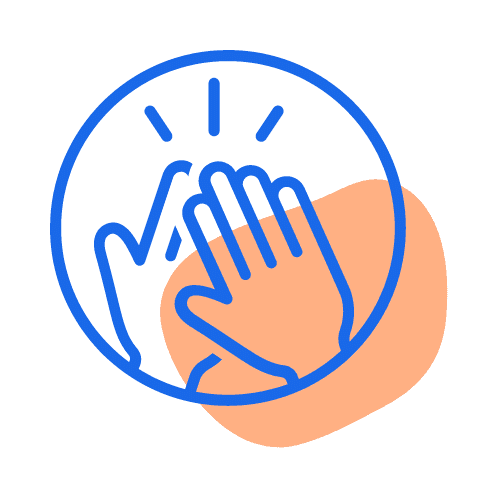 We're here to help
Since 2014, we've helped 150,000+ people find home insurance by explaining your cover options simply and clearly. We'll never ask for your number or email. We're here to help you make a decision.
Read more:
* The products compared on this page are chosen from a range of offers available to us and are not representative of all the products available in the market. There is no perfect order or perfect ranking system for the products we list on our Site, so we provide you with the functionality to self-select, re-order and compare products. The initial display order is influenced by a range of factors including conversion rates, product costs and commercial arrangements, so please don't interpret the listing order as an endorsement or recommendation from us. We're happy to provide you with the tools you need to make better decisions, but we'd like you to make your own decisions and compare and assess products based on your own preferences, circumstances and needs.
---