High Credit Limit Credit Cards
From buying big-ticket items to getting a balance transfer for your debt, compare credit cards that offer you the flexibility of a high credit limit.
We're committed to our readers and editorial independence. We don't compare all products in the market and may receive compensation when we refer you to our partners, but this does not influence our opinions or reviews. Learn more about Finder .
A wide range of banks and credit card providers in Australia offer credit cards with maximum credit limits of between $20,000 and $100,000. As well as offering high credit limits, these credit cards are usually gold, platinum or black options that also include premium extras such as rewards, complimentary insurance and concierge services.
You can use this guide to compare credit cards with high credit limits and find a card that will support your financial needs.
Citi Credit Card - Exclusive Offer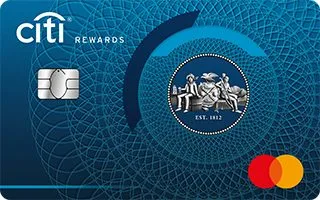 Citi Rewards Card - Exclusive Offer
0% p.a. for 30 months on balance transfers

$49 first-year annual fee
Offer ends 30 November 2020
Eligibility criteria, terms and conditions, fees and charges apply
Citi Credit Card - Exclusive Offer
Save with a long-term balance transfer offer and a first-year annual fee discount. Plus, Citi reward Points for your spending and complimentary insurance.
$49 first-year annual fee ($149 p.a. thereafter)
0% p.a. on balance transfers for 30 months with no balance transfer fee, reverts to 22.24% p.a.
21.49% p.a. purchase interest rate | 22.24% p.a. cash advance rate
Earn 1 Citi reward Point per $1 spent
Minimum credit limit of $6,000
Compare high credit limit credit cards
What are high credit limit cards used for?
A card with a high credit limit can be useful if you're planning to spend more or if you want to consolidate a large amount of debt onto a card with a balance transfer offer. The flexibility to pay for more purchases also makes high credit limit credit cards useful if you want to earn more reward points.
While these cards increase your borrowing power, it's important to remember that you have to repay everything you've charged (plus interest if you don't pay it in full by the end of the statement period). If you struggle to repay your balance in full each month and have a tendency to overspend, a credit card with a high credit limit might not be good for you.
Applying for a new card vs. requesting a higher credit limit
If you are happy with the features and fees that come with your credit card but simply want more spending freedom, you could request a credit limit increase instead. After you're approved, you would keep the same card and be able to spend more.
What types of credit cards offer high credit limits?
There are many different credit cards in Australia that offer high credit limits, including:
Gold, platinum and black credit cards
These premium credit cards are designed for big spenders and high income earners and usually offer larger credit limits. These cards offer more extra features such as rewards programs, travel insurance, concierge services and airport lounge access. These premium cards usually charge high annual fees and interest rates, so they're best suited to people who pay their balance in full each month and take full advantage of the extra perks.
High credit limit balance transfer cards
If you're thinking of transferring a debt to a card with 0% on balance transfers, you need to make sure that the new card has a large enough credit limit to support your balance. Depending on the card, you may be able to request a balance transfer worth between 70% and 100% of the approved credit limit. If your debt exceeds this balance transfer limit, you won't be able to transfer the entire amount and the remaining debt will stay in your old account.
If you have a large credit card debt, consider this when comparing cards and requesting your preferred credit limit. You can compare balance transfer credit cards with high credit limits on Finder.
Charge cards are not technically credit cards because they require you to repay your entire outstanding balance in full each month. But this setup means they don't have a credit limit or pre-set spending limit. So if you have large and regular purchases in mind and always repay your balance in full, a charge card could give you greater financial flexibility than a credit card with a set credit limit.
Business or corporate cards
If you want a high credit limit to help with your business cash flow, a business or corporate card will generally offer a higher credit limit than a personal card. These cards also offer other features designed especially for business owners, such as additional cards for employees, itemised statements and integration with MYOB, Quicken, Microsoft Excel or other accounting software.
What should I think about before getting a card with a large credit limit?
Your spending habits

Before you request a credit limit increase or apply for a credit card with a high credit limit, consider the credit limit you would need to support your regular spending without tempting you to overspend.

If you regularly repay your balance in full, a credit card with a high limit could help you manage your expenses and give you extra spending power in the case of an emergency. But if you don't always repay your balance in full, a high credit limit could be an unnecessary temptation that could lead to debt.

Eligibility

Your income, expenses, credit history and Australian residency status can all impact whether or not you're approved for the card and what credit limit you'll get. Before you apply for one of these cards or request a credit limit, check your credit score and make sure your credit history is in good standing.

Interest rates

Rewards, premium perks and the potential risks that lenders face by providing high credit limits mean that these types of cards often have high interest rates. But there are some low rate cards that also offer high maximum credit limits.

If you want the flexibility of being able to pay off purchases over a longer period of time, make sure you consider this cost. You can sort the comparison table on this page by purchase interest rate to find the lowest rate option, or compare other low rate cards.

Annual fees

Most credit cards that offer high maximum credit limits charge an annual fee. This could be less than $100 or more than $400 depending on the card. You can weigh this cost against the potential value you'll get from the card's features – such as rewards or a balance transfer offer – to help decide if it is worth it.
High credit limit credit cards can suit you if you regularly spend on credit and repay your debt in full each month. As with any card, you should always spend responsibly and only spend as much as you can afford to repay regardless of your credit limit. Before you apply for a card or request a credit limit, consider your personal circumstances and compare your options before you apply.
Frequently asked questions
Back to top
More guides on Finder
Credit Cards Comparison
* The credit card offers compared on this page are chosen from a range of credit cards finder.com.au has access to track details from and is not representative of all the products available in the market. Products are displayed in no particular order or ranking. The use of terms 'Best' and 'Top' are not product ratings and are subject to our disclaimer. You should consider seeking independent financial advice and consider your own personal financial circumstances when comparing cards.