Home insurance in Victoria
Victoria leads the country in break-ins with a staggering 65,000 burglaries happening in 2017. Home insurance just makes sense.
We're reader-supported and may be paid when you visit links to partner sites. We don't compare all products in the market, but we're working on it!
Victoria has the highest number of break-ins anywhere in the country, but it's also no stranger to natural disasters like bushfire, flood and storms.
Home insurance will cover you if the local hooligans send a footy through your window, a flood takes out your whole basement or an opportunistic thief visits your house while you're gone.
Want the best home insurance for Victoria? Start your search here.
What should I consider when purchasing home insurance in Victoria?
The right type and level of cover for you may vary substantially depending on where you live in Victoria.
One of the biggest risks facing rural properties in Victoria is bushfire, while some towns on the banks of the mighty Murray River face an increased risk of a flood. If you're the owner of an apartment in the CBD, you might be more likely to face theft and break-ins or water damage if your upstairs neighbour has plumbing problems and your apartment is flooded.
You'll need to consider a wide range of factors when deciding on the best home insurance policy for your needs. First, you'll need to consider whether you want standalone home or contents cover, or whether you want to combine the two and enjoy the benefits of comprehensive cover.
Next, think about your specific cover requirements. How much cover do you need? What risks do you need to protect your property and possessions against? How much would it cost to replace everything you own if it were completely destroyed?
By taking your unique risks into account, you'll be able to find a policy that matches your needs.
What type of home insurance can I get in Victoria?
There are three home insurance options available to Victorian homeowners:
Home insurance. Also known as building insurance, this type of policy protects your physical building from loss or damage caused by fires, storms, impacts, theft and a variety of other risks.
Contents insurance. Contents insurance protects your furniture and possessions against loss or damage due to an extensive range of events.
Home and contents insurance. Combining all the cover of the two policies listed above, a home and contents insurance policy provides a high level of protection for your building and possessions.
How much does home insurance cost in Victoria?
The cost of home insurance in Victoria varies depending on a number of factors:
Where you live. Location can play a big part in determining the total cost of your premium. For example, someone who lives in a flood-prone area may have higher premiums than someone who doesn't, while a home in an area with high burglary rates will cost more to insure than if it was located in a "safe" area.
Your level of cover. The higher the sum insured, the more you will pay for insurance. Adding optional extras to your policy will also increase the cost.
Your claims history. If you have few or no previous home insurance claims to your name, you could enjoy lower premiums.
Your home. Certain features of your home can also contribute to how much it costs to insure. For example, some roofing materials can withstand a hailstorm better than others, while having a back-to-base security alarm installed will deter thieves and lower premiums.
Any discounts that apply. Some insurers reward long-term customers with loyalty discounts, while others offer multi-policy discounts to customers who hold more than one policy.
What insurers can I access in Victoria?
Most home insurance providers are not state specific and provide cover for homes all around Australia. finder.com.au's panel of home insurers features some of Australia's leading home insurance providers that offer cover in Victoria:
Are there any exclusions and additional costs I should be aware of in Victoria?
Before you choose a home insurance policy, make sure you're aware of any general exclusions that apply. The following are some common home insurance exclusions:
No cover if your home is used for illegal or criminal activity.
No cover if you leave your home for an extended period of time, such as 60 continuous days.
No cover if you fail to maintain your home in good condition.
No cover for bushfires within 72 hours of cover starting.
No cover if you fail to take reasonable steps to secure your home.
Finally, when you do take out home and contents insurance in Victoria, make sure you're aware that a 10% duty charge will be included in your premium. An additional Fire Services Levy used to apply to all policies, but this was scrapped in July 2013.
* The products compared on this page are chosen from a range of offers available to us and are not representative of all the products available in the market. There is no perfect order or perfect ranking system for the products we list on our Site, so we provide you with the functionality to self-select, re-order and compare products. The initial display order is influenced by a range of factors including conversion rates, product costs and commercial arrangements, so please don't interpret the listing order as an endorsement or recommendation from us. We're happy to provide you with the tools you need to make better decisions, but we'd like you to make your own decisions and compare and assess products based on your own preferences, circumstances and needs.
---
Get the latest home insurance news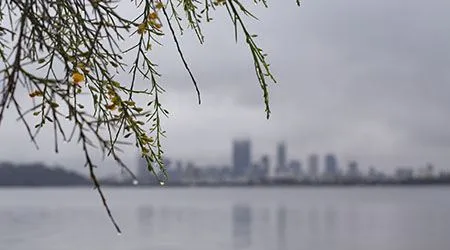 Home Insurance
Find out what your home insurance may cover you for if your property has been impacted by the severe weather of Ex-Cyclone Seroja. Plus, how to speed up your claim.
Read more…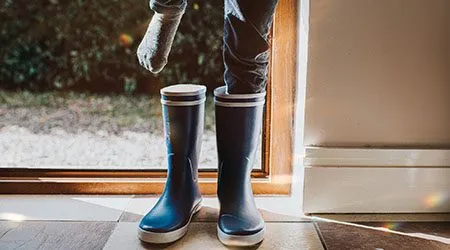 Home Insurance
Two insurance experts have urged Australians to look at their policies more closely, so they can get the most from their claim.
Read more…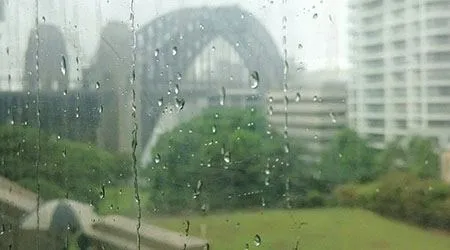 Home Insurance
Here's how to make your home insurance claim easier and how to access other support measures in place for affected homes.
Read more…
More guides on Finder