Credit Union SA Credit Cards
Who else wants Credit Union SA's low rate Visa credit card that comes with a range of benefits?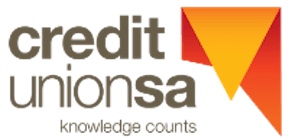 Credit Union SA has served the South Australian community for over five decades, and like other credit unions, it uses its profits to offers members competitive interest rates, low fees, and personalised service. It serves it members through various branches around Adelaide, a team of mobile managers, internet banking, and phone banking.
Financial services and products that Credit Union SA offers include transaction accounts, savings accounts, home loans, car loans, personal loans, insurance solutions, and credit cards.
Comparison of Credit Union SA Credit Cards
Types of credit cards that Credit Union SA offers
Credit Union SA offers a basic no-frills credit card with a Visa connection, owing to which you can use it the world over. This is the only type of credit card that this credit union offers as of now.
The Credit Union SA Visa Credit Card is a low rate card that comes with a special introductory balance transfer rate which stays in place for six months. At the end of this period, any outstanding balance starts attracting the card's low ongoing rate. With this card, you can also get up to 55 interest-free days, but these apply only to purchases.
The benefits of banking with Credit Union SA
Getting a Credit Union SA credit card gives you more than just a competitive interest rate to look forward to, and here are details of what more you can expect.
If you have the home loan package with Credit Union SA, you don't have to pay the annual fee. In addition, Credit Union SA doesn't charge any cash advance fees, direct debit fees, and domestic or overseas ATM withdrawal fees.
Millions of merchants all over the world accept Visa payments, and you can also use ATMs globally. Different safety features are in place for account security, which include 24/7 fraud monitoring, microchip technology, and Visa's Zero Liability policy. Verified by Visa is in place to make online shopping more secure. You can access Visa Entertainment, which brings to the fore the latest in entertainment offers, like pre-sale concert tickets. Your Credit Union SA credit card also comes with Visa payWave technology, allowing you to make contactless purchases of less than $100 at merchants who have payWave terminals.
Easy access to information
Irrespective of the kind of information you need about your Credit Union SA credit card, you can get it using different means. You can use the phone banking service to speak to a Credit Union SA representative, you can turn to the internet banking service from any internet enabled computer, or you can download the Credit Union SA smartphone app for Android or iOS.
If you wish to use your Credit Union SA credit card to make bill payments through BPAY you can do so via phone, online, or mobile banking. This service allows you to make one-off payments, and you can also use it to make recurring payments scheduled in accordance to your liking.
Digital wallets and contactless payments
You can add your Credit Union SA credit card details to Apple Pay, Samsung Pay or Google Pay and use your eligible smartphone or smartwatch to make contactless payments at the terminal.
How to apply for a Credit Union SA credit card
You can apply for a Credit Union SA credit card by visiting any of their branches, you can call their member contact centre, you can download and complete the application, and existing members can access the application via its internet banking platform. To complete their online contact form simply click on the 'Go to Site' button located next to the credit card's description.
Eligibility criteria
You are at least 18 years old.
You are a permanent resident of Australia.
You have good creditworthiness.
You have a regular source of income.
As part of the application process you'll have to furnish certain personal, employment related, and financial information, so keep the flowing handy.
Required documents
Personal. You'll have to provide your complete name, driver's license number, date of birth, marital status, residential address, email address, and phone number.
Employment. This section requires your employer's name and address along with employment terms and income details.
Financial. Here, you have to provide details about assets like real estate, motor vehicles, savings, investments, and shares, as well as details about liabilities like rent, mortgage, personal loans, overdrafts, and credit cards.
What happens after submitting the application?
In certain instances Credit Union SA requires additional information, and in such a scenario you can expect a Credit Union SA rep to contact you. If you're employed you can let your payroll department know of the imminent income verification phone call, as this can help quicken the process. New Credit Union SA members have to go through a legally required identity verification process, and this might involve visiting a branch.
Frequently asked questions
People who wish to apply for Credit Union SA credit cards tend to have some questions in common, and here are answers to the ones asked frequently.
Back to top
Credit Cards Comparison
* The credit card offers compared on this page are chosen from a range of credit cards finder.com.au has access to track details from and is not representative of all the products available in the market. Products are displayed in no particular order or ranking. The use of terms 'Best' and 'Top' are not product ratings and are subject to our disclaimer. You should consider seeking independent financial advice and consider your own personal financial circumstances when comparing cards.