Credit cards with instalment plans
Pay off your debt at a pace that works for you with a credit cards that offers instalment plans.
We're committed to our readers and editorial independence. We don't compare all products in the market and may receive compensation when we refer you to our partners, but this does not influence our opinions or reviews. Learn more about Finder .
A select range of credit cards gives you the option of paying off some or all of your balance through structured instalments. This payment plan breaks your balance down into equal instalments that you'll make over a fixed period of time, which could make it easier to budget your repayments.
Some credit card instalment plans also offer lower interest rates when you set up this option. Use this guide to compare credit cards that offer instalment plans and learn more about this repayment feature. We also go through key factors to consider before setting up an instalment plan so that you can decide if it's an option that will work for you.
Westpac Credit Card Offer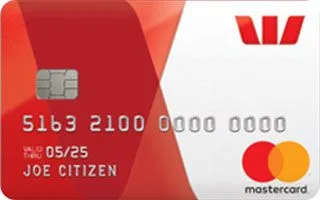 Westpac Low Rate Card
0%

p.a. for 20 months on balance transfers


$200 cashback

Offer ends 02 December 2020

Eligibility criteria, terms and conditions, fees and charges apply
Westpac Credit Card Offer
The Westpac Low Rate credit card features a long-term balance transfer offer and a low variable interest rate on purchases.
0% p.a. for 20 months on balance transfers with a one-time 1% BT fee, (reverts to 21.49% p.a.)
$200 cashback when you spend $1,000 in the first 90 days
Variable interest rate of 13.74% p.a. on purchases
$59 annual fee and additional cardholder at no extra cost
Compare credit cards with instalment plans
How do credit card instalment plans work?
Instalment plans provide you with a structured repayment schedule for your credit card balance. So, instead of paying some or all of your balance at the end of a statement period, you'll pay a fixed amount each time a payment is due.
Depending on the credit card, you could set up an instalment plan for your entire account balance, part of your balance or for specific purchases. For example, if you have a Westpac credit card, you could use the SmartPlan service to set up an instalment plan for either a large purchase (over $500) or for a portion of your outstanding purchase, cash advance or balance transfer balance that's worth more than $200.
What types of credit card instalment plans are available?
While some providers offer instalment plans for any credit card, other issuers also offer this type of repayment option for specific purchases at participating retailers. You can use this table to compare the types of instalment plans available through different credit card companies and cards.
Credit card company
Eligible cards
Summary of instalment plan options
American Express
All American Express cards (except David Jones credit and Store cards, Corporate, Small Business and Charge cards)
American Express Plan It:

Set up interest-free instalment plans through your online account or through the Amex App to repay new purchases over a set period of time, with a fixed monthly fee and terms over 3, 6 and 12 months.
Available for purchase balances of at least $150 or more listed on your most recent statement and check how much the monthly repayments are – including the monthly fee – before you commit to the plan.
Payment details vary based on factors including the repayment term, the card you have and the balance you want to pay off.

Bankwest
All Bankwest credit cards

Bankwest Easy Instalments are available for eligible credit card purchases worth between $500 to $10,000.
Offers fixed monthly repayments with a reduced interest rate for the instalment balance.
Check offers for eligible purchases and apply for a plan through the Bankwest app or online banking. Bankwest will contact you within two days to let you know whether the plan is approved.

CommBank
All Commonwealth Bank credit cards

CommBank SurePay instalment plans are available for large purchases, cash advance balances or your card's entire balance.
A minimum balance of $600 is required for each plan and you will have a choice of instalment terms and payment amounts.
You can select the instalment plan option in NetBank or the CommBank app.

David Jones
David Jones American Express
David Jones American Express Platinum

Up to 1 year, no deposit, interest-free when you spend at least $500 on your card in one transaction, or up to 5 years interest-free with no deposit when you spend at least $1,000 using your card in one transaction across all departments in-store or online at David Jones.
Repayable in equal monthly instalments paid over a period of 12, 18, 24, 36 or 48 months depending on the plan.
Fixed repayment and percentage-based repayment options (depending on each specific offer).
Each new interest-free instalment credit option incurs a $35 establishment fee and a $2.95 monthly account-keeping fee.

Latitude Financial Services
Gem Visa
Go Mastercard

Instalment interest-free plans available at participating retailers.
Minimum spend required and varies depending on offer.
Equal monthly payments.
0% interest offers vary by retailer and are subject to approval. Offers may also vary by card.
Instalment plan lengths vary between promotions and are only available during specific promotional periods.
Interest rates and fees may apply if you do not meet repayment requirements.

Skye
Skye Mastercard

Purchases of more than $250 can be converted to a SkyePlan, which offers interest-free, fixed repayments over 9, 12 or 15 months.
SkyePlans are subject to approval and attract an establishment fee that is calculated as a percentage of the purchase.
Exclusive instalment plan offers are also be available at selected retail partners.
An expired promotional rate of 25.99% p.a. applies if you don't meet the repayments.

Virgin Money
All Virgin Money credit cards

Virgin Money Fixed Payment Options are available for unbilled retail purchases of $500 or more, with a reduced interest rate and terms between 1 to 3 years.
You can also get a Fixed Payment Option for cash by requesting a cheque of at least $500. These funds are deducted from your available credit limit. You can then pay off the cheque amount at a reduced interest rate for a term of between 1 and 3 years.
You can see if you're eligible for a Fixed Payment Option by logging in to your Virgin Money account, selecting "Rewards and Offers" and then clicking through to "My Offers".

Westpac
All Westpac credit cards

Large Purchase SmartPlan: You can set up a Large Purchase SmartPlan for any single purchase worth $500 or more as long as you made the purchase in the past 30 days. Reduced interest rates may also be available.
Credit Card Balance SmartPlan: You can set up instalments for any purchase, cash advance or balance transfer balance worth more than $200. Reduced interest rates may also be available.
What are the pros and cons of instalment repayments
Pros
Structured repayments. You'll pay the same amount off your card each month.
Easier to budget. Instalment repayments are always worth the same amount, which can make it easier for you to work out your budget.
Account benefits. Depending on the card you get, you may be able to enjoy benefits such as discounted interest rates or debt-tracking tools.
Cons
Less flexibility. If you want the convenience of being able to pay a smaller amount off your card, an instalment plan may not be ideal.
Different interest charges. If your instalment plan only covers part of your card balance, different interest charges may apply to some of your debt. This could make it harder to budget for these costs.
Additional fees. Some instalment plans may apply establishment fees or penalty charges if you miss a payment.
Example: Paying off credit card debt with an instalment plan
To give you an idea of how credit card instalment plans work, let's say Teah has just used her credit card to pay for a $3,000 holiday package. She can't afford to pay this off in one go, so she decides to set up an instalment plan to help her budget for the repayments.
Teah's credit card gives her three different instalment terms to choose from, each showing how much the fixed repayments will be worth:
6 months with repayments of $500 per month
9 months with repayments of $333.33 per month
12 months with repayments of $250 per month
In this case, all of the instalment options offer 0% interest on the debt as long as Teah meets the repayment terms. So after considering her budget, Teah decides to pay the debt off over 6 monthly instalments of $500.
What else do I need to know about credit cards with instalment plans?
Keep these features in mind to decide if a credit card that offers instalment plans will work for you:
Annual fee. Remember to weigh the credit card's annual fee against its benefits to decide if the account will be worth it for you.
Interest rates. Make sure you check all the interest rates charged by the card, keeping in mind that some instalment plans may offer 0% interest for a fixed period of time before a higher rate applies. Also remember that interest may still be charged on any other balance that's not included in the instalment plan.
Additional fees. Depending on the card, fees for late payments, missed payments or for establishing an instalment plan may apply.
Payment requirements. If you set up an instalment plan, you'll need to make repayments at the specified rate for that plan. But if you have a balance that's not included in your instalment plan, you may need to pay more than the fixed amount in order to cover your account's minimum repayment requirements. So carefully read through the details of each balance and check your statement to make sure you know exactly how much you need to pay by the due date.
Eligible balances. Credit card instalment plans may only be available for specific types of payments or balances, such as individual purchases over $500 or balance transfer balances. This could mean not all of the balance on your credit card is included in the instalment plan. So remember to check what debts will be eligible for instalment repayments and decide whether this option will work for you.
Cancelling instalment plans. Each credit card that offers instalment plans will have different terms and conditions around cancelling the plan. Usually, repaying it before the end of the plan is fine. Some plans, such as Westpac's SmartPlan, also allow you to cancel instalments at any time without additional charges.
What other repayment options can I consider?
As well as instalment plans, you could choose to pay off your credit card debt using one of the following options:
Regular repayments. Regular credit card repayments are due at the end of your statement period and usually require a minimum of 2-3% of your closing balance. This gives you the flexibility to vary how much you repay based on your financial needs.
Automatic payments. Most cards offer automatic repayments similar to direct debits. Depending on the credit card, you could choose to have the minimum amount, the total owed or a dollar amount of your choosing automatically deducted from your nominated bank account.
Balance transfers. If you already owe a lot on your credit card and are worried about interest costs, another option is to get a balance transfer credit card that offers a promotional 0% interest rate during the introductory period. Just remember that you'll have to budget for repayments yourself, rather than relying on an instalment plan or the minimum repayment amount. Otherwise, a higher rate will apply to the balance at the end of the introductory period.
Personal loans. Personal loans usually offer structured repayment plans that allow you to pay off your debt over a fixed term. This is similar to a credit card instalment plan, except that your personal loan will be closed when you have paid it in full, while your credit card account remains open until you choose to cancel it. Still, you may want to consider this option if you already owe a lot on your card and want more structure for paying off the debt.
Getting a credit card that offers instalment plans gives you another way to structure your repayments and manage your budget. Just remember to consider the requirements of the instalment plan carefully before you apply and weigh up other repayment options so that you can find one that suits your needs.
Images: Shutterstock
Back to top
More guides on Finder
Credit Cards Comparison
* The credit card offers compared on this page are chosen from a range of credit cards finder.com.au has access to track details from and is not representative of all the products available in the market. Products are displayed in no particular order or ranking. The use of terms 'Best' and 'Top' are not product ratings and are subject to our disclaimer. You should consider seeking independent financial advice and consider your own personal financial circumstances when comparing cards.