Bankwest Business Credit Cards
Choosing the right credit card for your business
Bankwest offers a wide range of credit cards designed specifically for businesses. These different cards are suitable for any business size and are aimed at improving financial management and growth. Thus, companies can choose credit cards that provide low cost working capital, rewards for spending or corporate cards for larger organisations.
---
Bankwest has a range of business credit cards, with each card being suitable for a specific type of business and goal. These include the Mastercard Low Rate and Mastercard Large Rewards for small and medium businesses that need inexpensive working capital or businesses looking to earn rewards with every purchase they make.
Comparing Business Credit cards with Bankwest
Updated February 21st, 2020
Large businesses that need a solution to help with the management and monitoring of company credit card expenditure can opt for the Corporate Mastercard or the Executive Mastercard. Both cards offer the ability to earn rewards points.
Corporate card solutions
Bankwest also caters to larger organisations via their corporate card solutions, which enables companies to more easily manage and monitor their credit card expenditure. This facility features two credit card options, namely the Corporate and Executive Mastercard. The main difference between the two lies in the number of rewards points you can earn for every dollar spent. The design and the annual fee also differs, but otherwise the two cards come with the same features, terms and conditions.
The Corporate Mastercard helps large businesses more easily monitor and control the expenses employees incur. It can be a good option for incorporated entities that have staff and must make business expenses that are low in value. The generous business rewards program is another great feature which allows a business to earn an unlimited number of points, which can be redeemed by the business or the individual cardholders.
This card also features Smart Data for business, which is a powerful online management system providing comprehensive data to make it easier for any business to monitor and manage the expenditure of the individual cardholders.
This card also features optional insurance coverage for the following:
Theft
Fraud
Unauthorised spending by cardholders
---
A closer look at the Executive and Corporate Mastercards from Bankwest
Both of these Mastercards comes with a central billing account that holds the balances of every card, so that none of the individual cards have a balance as such. To help control spending, each card has a monthly limit that is reset at the end of the statement period. If the overall balance of the billing account is too high, though, the spending limits for cardholders may be limited.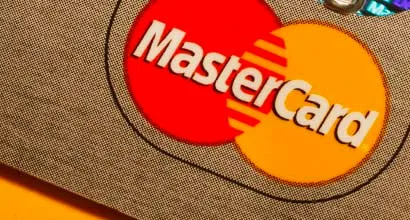 Like other Bankwest business credit cards, these cards comes with PayPass to enable more efficient payment for bills under $100. This card has a minimum credit limit of $5,000 with no ceiling, the maximum amount being determined during the credit approval process.
All purchases enjoy up to 50 days interest free, allowing businesses to improve their cash flow while also saving money on interest charges. There is no limit to the number of cardholders per facility, with two types of cards being available, namely the Corporate Mastercard and the Executive Mastercard.
Monthly statements feature an overall report as well as detailed summaries for each card. The cards themselves can be personalised with the name of your business for free.
Repayments have to be at least $20 or 2% of the closing balance, whichever is greater. Payment has to be made into the billing account and can be done via:
---
Applying for a Bankwest business credit card
Once you've chosen the type of Bankwest business credit card that suits your needs, you can apply using a variety of channels. The simplest and quickest way is to apply online, where you will need to fill out a relatively simple form to start the ball rolling. This option isn't available for the Executive Card.
You also have the option of printing and filling out the forms by hand and mailing them in. Regardless of the application method you opt for, there is certain information you should have on hand to save time when applying for a Bankwest business credit card.
Firstly, you'll need to provide identification or verification for everyone associated with the application, from signatories to guarantors.
Depending on the type of entity your organisation is, you'll need to provide copies of various documents and information which may include:
Operating agreements;
Privacy statement and consent forms that have been signed by all involved;
Identity declarations;
Tax file numbers / ABN / ACN;
A business name search which must not be older than 10 working days;
Photo ID of all signatories who are non-Bankwest customers need to be presented at the closest branch or certified copies need to be provided
Take control of your business spending today with a Bankwest solution. Enquire about one of their products today.
Related Posts
Credit Cards Comparison
Updated February 21st, 2020
* The credit card offers compared on this page are chosen from a range of credit cards finder.com.au has access to track details from and is not representative of all the products available in the market. Products are displayed in no particular order or ranking. The use of terms 'Best' and 'Top' are not product ratings and are subject to our disclaimer. You should consider seeking independent financial advice and consider your own personal financial circumstances when comparing cards.