How to use American Express Membership Rewards points
From frequent flyer points to travel and shopping, learn how to get the most value when you redeem your Membership Rewards points.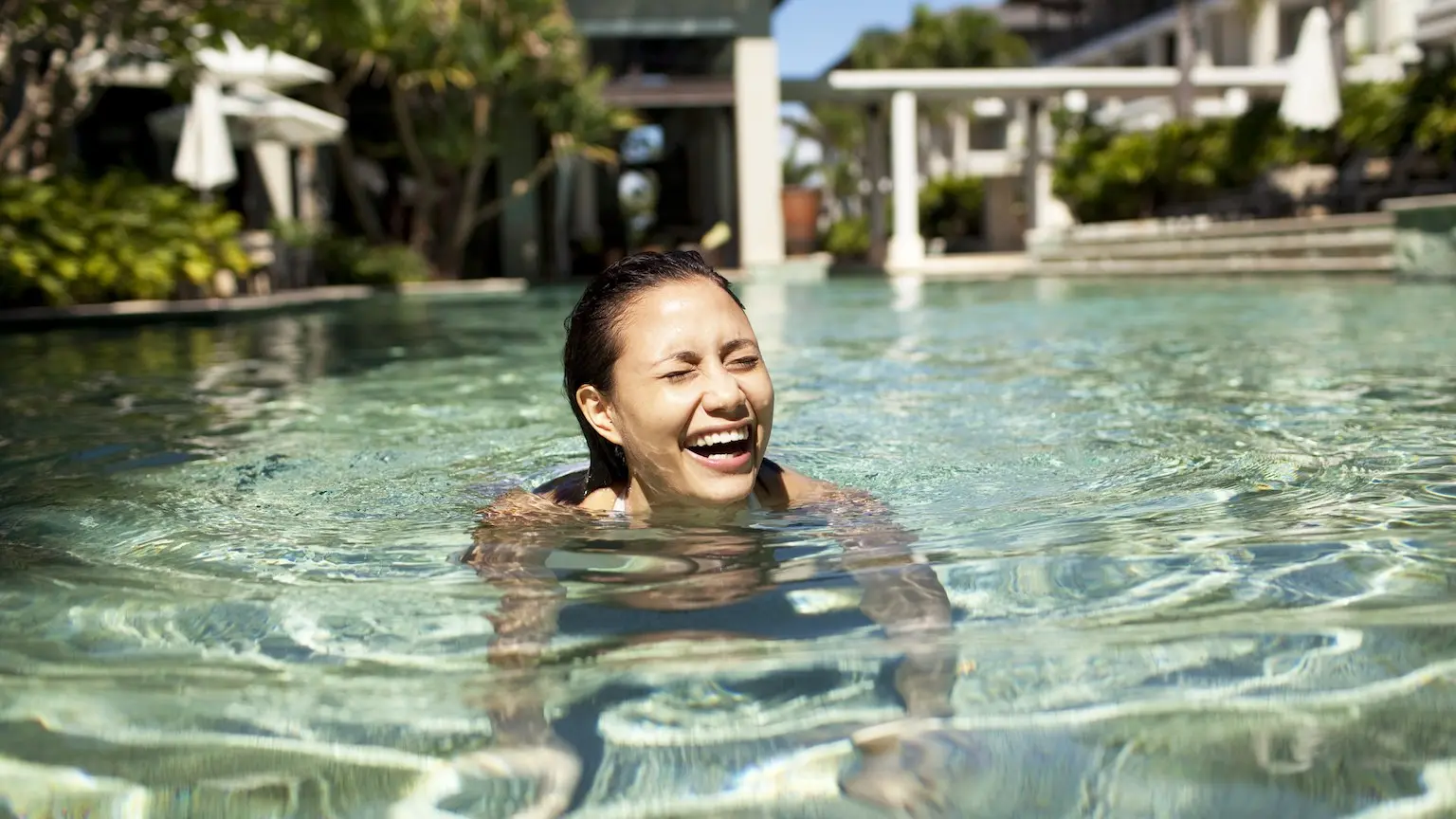 We're reader-supported and may be paid when you visit links to partner sites. We don't compare all products in the market, but we're working on it!
The American Express Membership Rewards program allows you to earn points for your everyday spending, which you can then redeem for frequent flyer points, travel, gift cards, cashback and more. So what's the best way to spend your points? We've rounded up some of the ways you can redeem your Membership Rewards to help you find the most rewarding option for you.
Compare American Express credit cards that earn Membership Rewards points
How to spend your Membership Rewards points
From transferring your points to airline miles or paying for purchases with points, you can compare some of the ways you can redeem your Membership Rewards below.
Transfer points to a frequent flyer or hotel loyalty program
If you're a member of one of the nine partnered airline loyalty programs, you can transfer your Membership Rewards to frequent flyer points. Partnered programs Virgin Australia's Velocity, Asia Miles, Etihad Guest, Emirates Skywards and Singapore Airlines KrisFlyer. You can also exchange your Membership Rewards for points with two partnered hotel programs.
Check out the table below to get an idea of how many frequent flyer or hotel points you can get with your Membership Rewards. These transfer rates are for Membership Rewards Ascent and may vary depending on your card.
| Program | Exchange rate |
| --- | --- |
| Air New Zealand | 200 MR points = 1 Airpoints Dollar |
| Asia Miles | 2 MR points = 1 Asia Mile |
| Emirates Skywards | 2 MR points = 1 Skywards Mile |
| Etihad Guest | 2 MR points = 1 Etihad Guest Mile |
| Malaysia Airlines | 2 MR points = 1 Enrich Mile |
| Singapore KrisFlyer | 2 MR points = 1 KrisFlyer Mile |
| Royal Orchid Pluc | 2 MR points = 1 Royal Orchid Plus mile |
| Velocity | 2 MR points = 1 Velocity Point |
| Virgin Atlantic Flying Club | 2 MR points = 1 Flying Club mile |
| Hilton Honors | 2,000 MR points = 1,000 Honors points |
| Marriott Bonvoy | 3 MR points = 2 Marriot Points |
Book travel
You can use Membership Rewards points to pay for travel with American Express Travel Online, Webjet or at selected helloworld locations. The number of points needed for a booking may vary based on your travel plans, the way you book and your Membership Rewards account.
Helloworld Travel. You can exchange 20,000 Membership Rewards for $100 worth of travel through helloworld Travel. This includes cruises, flights, accommodation and travel packages.
Webjet. Book $100 worth of travel with 20,000 Membership Rewards at Webjet. If you don't have enough points to make your preferred booking, you can make up with the difference with your Amex card.
American Express Travel. Use your Membership Rewards to book flights, hotels, car rentals, experiences and travel packages through American Express Travel. Pay with points or a combination of Membership Rewards and cash. A minimum of 1,000 Membership Rewards Points is required.
You can also use your Membership Rewards to buy travel gift cards, which we'll discuss in more detail below.
Shopping and gift cards
Pay off your purchases with points, shop with online partners or redeem gift cards with your Membership Rewards:
Account credit. Redeem your Membership Rewards for credit to your American Express card account starting at $50 (10,000 points) up to $8,000 (1,600,000 points).
Select + Pay. This service is available through the American Express app and allows you to instantly redeem points for part of a purchase you've made using your Amex card. Cash value starts from $5 per 1,000 points for the Select + Pay option, but could be slightly higher at $100 per 13,500 points in some cases.
Online shopping partners. You can also redeem points directly when you shop with David Jones or Ticketmaster online. Simply select "Points" as a payment option at the online checkout and then choose how many points you'd like to redeem.
Using points for gift cards. Spend your Membership Rewards points on gift cards with partnered brands including Amazon, iTunes, Super Cheap Auto, Myer, David Jones and more. To give you an example, you can redeem 5,000 points for a $25 gift card, 10,000 points for a $50 gift card and 20,000 points for a $100 gift card at the time of writing.
What else do I need to know?
Keep these details in mind to help you get the most value out of your Membership Rewards points and redemptions.
Bonus points. Some American Express Membership Rewards cards offer thousands of bonus points to new members when they apply and meet the spending requirements during the promotional period. Check out our guide to see the latest offers and compare Amex cards and features.
Buying points. Membership Rewards also lets you purchase points to top up your account when you're making certain redemptions, with a minimum of 1,000 points available for $25. Note that this option is only available when you're making a redemption and excludes travel rewards.
Rewards earn rate. This refers to how many points you'll earn $1 and how much points . value you'll get from your spending.
Annual fee. With the exception of the American Express Essential (a no annual fee card), cards linked to Membership Rewards have annual fees ranging from $99 for the David Jones American Express to $1,450 for the Amex Platinum. Ideally, the value you get from the rewards should be worth more than the annual fee for the card you choose.
Interest charges. Rewards cards usually charge high interest rates and are best suited to people who regularly pay off their balance in full each month. Otherwise, the interest you'll earn will outweigh the value of your points.
Frequent flyer membership. You have to be a current member of an eligible frequent flyer program if you want to use Membership Rewards points to get more frequent flyer points. Depending on the airline loyalty program, this could attract additional fees.
What can I get with 100,000 Membership Rewards points?
To give you an idea of how much your Membership Rewards are worth, you can compare three ways you can spend 100,000 Membership Rewards on travel below:
Flights with Virgin Australia. If you exchanged 100,000 Membership Rewards for 50,000 Velocity Points, you could fly from Sydney to Denpasar (Bali) in business class (49,500 Velocity Points).
Flights with Singapore Airlines. You'll get 50,000 KrisFlyer Miles with 100,000 Membership Rewards. That's enough points to fly from Sydney to Singapore in Premium Economy (47,000 KrisFlyer Miles).
Travel through Amex or a partner. You can book $500 worth of travel through Webjet or helloworld with 100,000 Membership Rewards points.
The Membership Rewards program offers a variety of ways to use points, with dollar values varying depending on the reward and your program stream. In general, transferring your Membership Rewards points to a frequent flyer program and then redeeming the points for flights or upgrades offers the highest dollar value.
It's also worth considering whether you want travel rewards or could get more benefit from another option, such as gift cards or credit to your account. By weighing up the value of all these reward options, you can find the best way to use your Membership Rewards points.
Pictures: Getty
Back to top
* The products compared on this page are chosen from a range of offers available to us and are not representative of all the products available in the market. There is no perfect order or perfect ranking system for the products we list on our Site, so we provide you with the functionality to self-select, re-order and compare products. The initial display order is influenced by a range of factors including conversion rates, product costs and commercial arrangements, so please don't interpret the listing order as an endorsement or recommendation from us. We're happy to provide you with the tools you need to make better decisions, but we'd like you to make your own decisions and compare and assess products based on your own preferences, circumstances and needs.
More guides on Finder
HSBC Platinum Credit Card

This card offers 0% interest on balance transfers for 36 months, a discounted $29 first year annual fee and platinum benefits including airport lounge passes and complimentary insurance covers.

American Express Velocity Business Card

The American Express Velocity Business Card earns points per $1 spent and offers complimentary travel insurance and two complimentary Virgin Australia lounge passes each year.