Are my spouse and children eligible for complimentary travel insurance?
Make sure the whole family travels safely with your credit card complimentary travel insurance.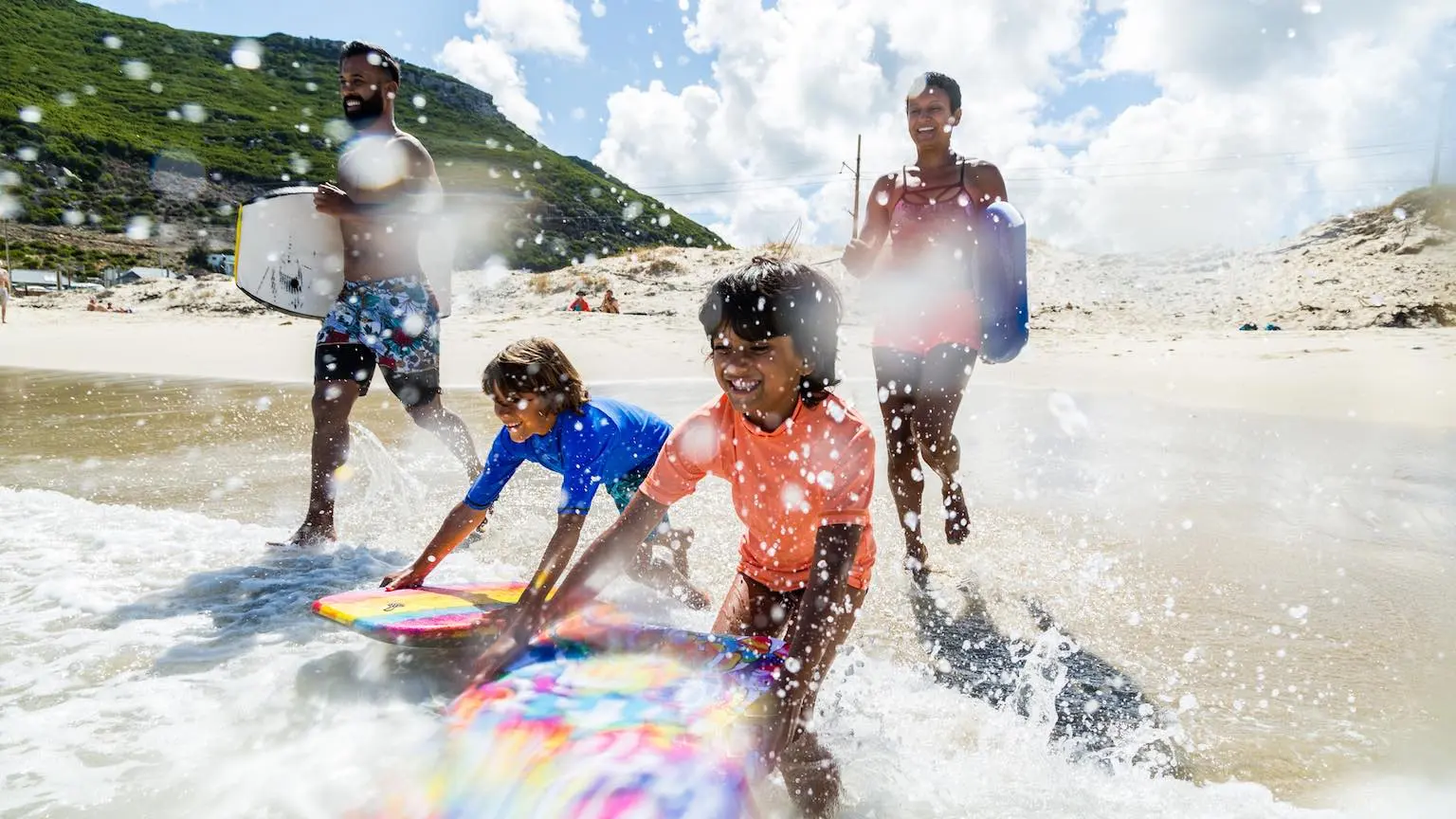 We're reader-supported and may be paid when you visit links to partner sites. We don't compare all products in the market, but we're working on it!
Credit cards with complimentary international travel insurance usually cover your spouse and dependent children travelling with you. Depending on the card, the insurance may cover medical expenses, lost personal items, unexpected trip cancellation, delays and more.
This extra feature can be a great way to save on travel costs and protect your family in the case of an emergency on your next holiday. Exclusions and conditions do apply, so it's important to check the insurance policy before you leave for your trip.
You can use this guide to compare some of Australia's major credit card issuers that offer complimentary travel insurance that also covers your spouse and children.
Does my credit card's complimentary travel insurance cover my partner and children?
Information correct at the time of writing on 19 December 2019. Please check complimentary insurance policy for more information.
What are the definitions of spouse or dependent children?
This will vary between credit card providers and the underwriting insurer, but the definitions of spouse and dependent children usually include:
Spouse
This may include your spouse or de-facto partner who is permanently living with you at the time that your journey begins. You may be required to provide proof of your relationship. Other policies may require for you to have lived with your partner for a set period (such as three consecutive months) prior to the trip.
Dependent children
Dependent children refers to your unmarried child or children who are 18 years of age or younger. It can also include children who are 24 years old or younger but enrolled in full-time higher education. Some policies may have a broader definition to include children older than 18 with physical or mental conditions. Check your card's insurance policy to confirm who is eligible for cover.
What other conditions will they need to meet?
You and your partner or children may need to meet some eligibility requirements to be eligible for the insurance cover, so make sure to check these details before deciding if the complimentary insurance is right for your family.
Travel details. Some policies require your spouse or children to be travelling with you for the duration of the trip. Others will only require them to travel with you for at least 50% of the journey to qualify for the insurance. You and your family may also need a return ticket to and from Australia at the time of your departure to be eligible.
Spend requirement. You may be required to pay a portion of your travel costs (including your partner and children's travel costs) with your credit card to activate the insurance.
Age. Most complimentary travel insurance policies only cover people aged 80 and under. You may be able to purchase additional cover at a premium for people aged 80 and above.
Residency. They may need to be permanent Australian residents to receive the cover.
Exclusions and pre-existing conditions. Complimentary insurance covers generally don't cover pre-existing medical conditions. It's important to check the conditions that the insurer do and don't automatically cover without a referral before you and your family leave.
Most credit cards with complimentary travel insurance provide cover for your partner and children joining you on your trip. However, make sure to check your card's insurance policy to check any exclusions, eligibility requirements or steps you need to activate the insurance before you leave for your holiday.
Want to learn more? Check out our guide to credit cards with complimentary travel insurance to compare cards and see the level of cover you can expect.
Compare credit cards with complimentary travel insurance
More guides on Finder