How to use a credit card to shop online
Tips every online shopper should know when paying with plastic.
Credit cards are a convenient, secure and popular payment option when you're shopping online. As well as being widely accepted, most websites have a similar process when you want to pay with your credit card. So, let's take a look at how it works.
St.George Credit Card Offer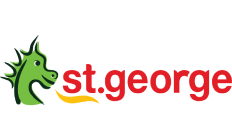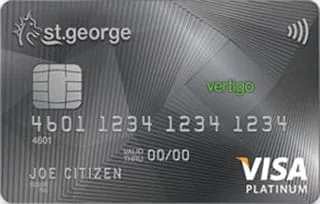 St.George Vertigo Platinum
0%

p.a.

for

15 months


on purchases

Offer ends 30 September 2020

Eligibility criteria, terms and conditions, fees and charges apply
St.George Credit Card Offer
Save with a 0% purchase rate offer for 15 months and a discounted $49 first year annual fee with St.George Vertigo Platinum credit card.
0% p.a. purchase rate for the first 15 months, reverts to 12.99% p.a.
$49 first year annual fee, $99 p.a. thereafter
Comprehensive travel and purchase insurance policies included
Up to 55 days interest-free on purchases
How to pay online with a credit card
To get started, you need your credit card number, expiry date and the 3- or 4-digit card verification code (usually located on the signature panel of your card). You also need your personal details and contact details. If you're new to this process or hardly ever use a card for online purchases, follow these steps to make the checkout process as smooth as possible.
Check the website is secure. Before you submit your credit card details, make sure you're shopping on a safe website. Two security signs to look for: the website URL should start with the letters "https" and should have an image of a small padlock, usually in the top left-hand corner of the address bar.
Select your item/s. Add items to your virtual basket or cart as you shop. Pro-tip: search online for any discount codes or coupons you could use to save money on your purchases.
Go to the checkout. When you're finished shopping and you're ready to pay, click on the bag or trolley icon (often in the top right-hand corner of the web page).
Enter your contact details. You need to provide your name, address, contact telephone number and email address. You may be prompted to create an account with the business as part of this process. Some sites also allow you to make purchases as a guest. Either way, you will need to provide all the details highlighted or marked with an asterisk to complete the purchase.
Choose your payment method. You will be prompted to choose how you want to pay. As well as choosing a credit card or debit card, you may be able to choose from options including PayPal or direct transfer. You may also be asked to select whether you have a Visa, Mastercard or American Express credit card.
Provide your credit card details. Enter the name on the front of the card, the 16-digit card number, the expiry and the CVC or CVV number.
Confirm the purchase. Check your purchase amount again before submitting payment, keeping in mind that shipping costs and other fees may have been added during this step. (Note that any potential credit card fees that your credit card provider may charge will not be displayed here.) Then, press the "confirm" button to submit your payment. Remember not to hit the button more than once while you're waiting for the payment confirmation page to load, otherwise you may end up getting charged twice.
Follow the prompts for any extra security measures. If your card has Verified by Visa, Mastercard SecureCode and American Express Safekey as a security feature, you may be asked to enter a password, answer a security question or type in a one-time code that would be sent to your mobile phone before the payment can be completed.
Keep a copy of the payment confirmation. Most online stores will email you a tax invoice you can save and print. You can also print the confirmed payment webpage if you prefer. These details will help you track your order and make sure the correct amount is charged to your card. You'll also need the proof of your purchase to dispute the transaction if you don't get what you paid for.
Compare credit cards for online shopping
Credit card security features for online shopping
Credit cards may offer some or all of the following security measures to help protect your account from fraud when you shop online.
Fraud-monitoring services
Many credit card companies provide 24-hour fraud-monitoring services. If there is suspicious activity on your account, the credit card team will contact you to verify the transaction. If a transaction can't be verified, your account may be temporarily blocked while your card provider investigates it.
One-time passwords
Verified by Visa, Mastercard SecureCode or American Express Safekey are anti-fraud services that make it harder for fraudsters to use your credit card. But when they're applicable, these services prompt you for a secure password or code, which acts as an extra layer of security to the online payment process. However, these services don't cover all of your online purchases. An online merchant must have registered with the Visa, Mastercard or American Express service for it to work.
Zero liability guarantees
American Express, Mastercard and Visa provide zero liability guarantees that cover the cost of fraudulent transactions that may be made with your card. Note that these liability guarantees do not cover cash advance fraud. If you're the victim of credit card fraud, contact your credit card provider immediately to dispute the transaction.
What else should I think about when shopping online?
Keep these details in mind when you shop online so you know how to handle them if they ever arise.
Device security. While most of us know we should use antivirus software on our desktops and laptops, there is less awareness that phones and tablets also need protection. If you're planning to shop on a mobile device, make sure the software is up-to-date. You could also consider installing extra security software to safeguard yourself from malware, spyware and malicious websites. You can get more tips on how to shop safely online in this Finder guide.
Saving your card details. You may be asked if you want to save your credit card details for the next time you shop. Internet browsers including Google Chrome, Firefox and Safari may also prompt you to save your details. While this can be a convenient option, it also means your card information will be stored by a third-party service and could be compromised if that account is ever hacked.
Declined payments. If your payment is cancelled due to insufficient credit, a processing error or some other reason, a declined payment or payment error message will appear and the transaction will not be processed. Your items may remain in your cart so you can complete the purchase in the future. If you're worried by the error, you could also log in to your credit card account and confirm that the payment has not been made before going ahead with the purchase.
Foreign transaction fees. Most credit cards apply a fee worth around 3% of the transaction when you make a purchase in a foreign currency or one from an overseas merchant. This fee may apply even if the transaction is shown Australian dollars, but is then processed overseas. So, if you regularly shop with international retailers online, you may want to consider a card with $0 foreign transaction fees to help save money on this cost.
Interest charges. If you carry a balance on your credit card from month to month, your online purchases will attract interest charges from the date of each transaction. Remember to factor in this cost before choosing to pay with your card.
Payment processing times. It could take a couple of days for online purchases to show up in your credit card account, and potentially longer for a foreign transaction fee to be added. Where possible, aim to transfer money for the purchase straight away to avoid interest charges on transactions that are ineligible for interest-free days.
Store return policies. Take note of the store's return policy in case you need to request an exchange or refund. If your credit card offers refund protection, you may be able to get reimbursement for the cost of an eligible purchase if the store refuses a refund.
Compare credit cards with refund protection insurance
What about other ways to pay online?
If you don't have a credit card or want to pay in another way, some of the options available could include:
Shopping online with a credit card gives you a way to buy what you want from anywhere in the world. It also offers security against fraud and unauthorised transactions. However, there can be fees and charges that come from paying with plastic, including foreign transaction fees and interest charges. So keep these factors in mind before you pay and choose an option that suits your needs.
Images: Shutterstock
Back to top
Related Posts
Credit Cards Comparison
* The credit card offers compared on this page are chosen from a range of credit cards finder.com.au has access to track details from and is not representative of all the products available in the market. Products are displayed in no particular order or ranking. The use of terms 'Best' and 'Top' are not product ratings and are subject to our disclaimer. You should consider seeking independent financial advice and consider your own personal financial circumstances when comparing cards.