How to use your American Express Travel credit
Whether you're booking a flight or hotel stay, here's how you can make the most of your Amex Travel credits.
We're reader-supported and may be paid when you visit links to partner sites. We don't compare all products in the market, but we're working on it!
A bunch of
American Express credit cards
currently boast American Express Travel credits which cardholders can use to pay for everything from flights and accommodation to car rentals. Depending on the card, the value of these travel credits can usually range between $200 and $450. As well as saving on travel costs, you can use these travel credits to help justify the annual fee you'll pay to use your American Express.
You can use this guide to find out how Amex Travel credits work, the steps to take to redeem them and how you can make the most out of yours.
American Express Credit Card Offer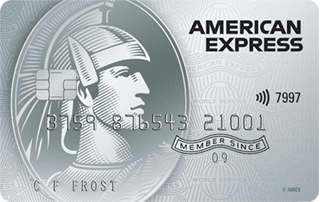 American Express Platinum Edge Credit Card
Receive a
$200
travel credit every year
Eligibility criteria, terms and conditions, fees and charges apply
American Express Credit Card Offer
Enjoy $200 to spend on travel each year through AMEX travel which includes flights, accommodation, car hire and more.
Receive a $200 travel credit every year
Earn 3 points per $1 spent at major supermarkets and petrol stations, 2/$1 spent overseas and 1/$1 on other eligible purchases.
Receive complimentary domestic and international travel insurance when you pay for your return trip on your card.
Annual fee of $195 and purchase interest rate of 20.74% p.a.
Compare American Express credit cards that offer a travel credit
How do American Express Travel credits work?
You can use American Express Travel to book your next trip with Membership Rewards points and travel credits. You can use the site to book flights, hotel stays, car rentals and experiences (such as tours). You can also book cruises through American Express Travel, although you can't redeem your travel credits to cover cruise costs.
You may find that what you can pay for with your travel credits varies, depending on your card. For example you can use the travel credits from the Explorer and Platinum Edge cards to pay for experiences, but not the Platinum Charge. If you're using your travel credits to book a car rental, note that it has to be for transport to and from the same airport.
You can only use your American Express Travel credit in a single booking, so you can't spread it out over multiple bookings. Also, you can also only use your American Express Travel credit to cover costs that exceed the value of your credits. So, you could use your $400 in credits to pay for a $450 car rental, but not a $300 car rental. If you have more than one Amex Travel credit, you can't pool the value of multiple credits to cover the cost.
Do travel credits expire?
Your travel credits last for 12 months, so keep this in mind when you're planning to use them. Once your travel credits expire, they can't be redeemed.
How to use your American Express Travel credit

If your card offers an American Express Travel credit, you usually need to pay the annual fee and make the minimum payment by the due date before you can access those credits. Once you've done this, you can redeem them by taking the following steps:
Log in to the American Express Travel website and select the card with the travel credits you're going to use. You'll see the travel credits in the right-hand corner of your Amex Travel homepage once you've logged in.
Select what you want to book (such as a flight, hotel or car hire) and filter your decisions by destination, travel dates, airline carrier and more.
When you've picked an option that costs more than the value of your travel credits, you'll see the total amount in dollars (which you can cover in your travel credits) or Membership Rewards points.
You can then click on the yellow "Use travel credit" button to redeem your credits. The value of the credits will be deducted from your total price and then you can pay for the remainder using your American Express card or Membership Rewards points.
Once you've done this, review and confirm your booking. You can't get refunds on redeemed travel credits, so make sure to review your booking carefully before you confirm your payment.
This video from American Express also takes you through the steps you'll need to follow to use your travel credits.
Pros and cons of the American Express Travel credits
Now that you know how the Amex Travel credits work, let's weigh up some of the pros and cons:
Pros
Outweigh annual fee. Some of the American Express credit cards offer travel credits that can offset the cost of the annual fee, which can help you justify getting the card.
Cut travel costs. It's an easy way to save between $200 and $400 on travel costs.
Easy to use. The American Express Travel website is simple to use and it's easy to access your travel credits once you've logged in.
Cons
No points earned. In contrast to paying with your Amex card, you can't earn points on travel costs paid for with your travel credits.
Less competitive prices. You may find that the cost of hotels, car rentals and flights booked through American Express Travel have less competitive prices than if you were to book directly, so make sure to compare a few options before you confirm your booking.
Expiration. You can use your travel credits within exactly 12 months from the issue date. After that they will expire and can't be redeemed.
American Express Travel credits can be a great way to get extra value from your credit card. However, considering the restrictions and the terms and conditions, it's good to understand how they work and whether you're actually going to use the credits before you apply for the card.
Pictures: Shutterstock
Back to top
More guides on Finder