Debit card travel insurance
Is debit card travel insurance enough? Make sure you're protected in full.
We're reader-supported and may be paid when you visit links to partner sites. We don't compare all products in the market, but we're working on it!
Important:
Travel insurance rules continue to change as a result of the coronavirus pandemic. We're working hard to keep up and make sure our guides are up to date, however some information may not be accurate during the pandemic. It's even more important to double-check all details that matter to you before taking out cover. Please know that some policies may not be available through Finder at this time.
Here are some helpful tips:
If you're buying a policy today, it's unlikely that you'll be covered for border closures
If your travel plans go against government advice, your policy will most likely be voided and you won't be covered
Travel insurance is an essential expense for every holiday.
Travel insurance provides financial protection from risks such as medical emergencies, cancellation fees and lost deposits and lost or stolen luggage. However, before you run out and get comprehensive travel insurance, check if cover is provided through your debit card. You might be pleasantly surprised.
Find out more about Debit Card Travel Insurance
Debit cards and travel insurance
One of the features offered by many high-end debit cards is complimentary insurance policies. In addition to features like purchase protection and extended warranty insurance, many cards also offer comprehensive travel insurance.
If you want to use your debit card's travel insurance for your next trip, keep in mind that you need to satisfy certain conditions to activate your cover. Rather than automatically covering you whenever you hop on a plane, these policies typically require you to spend a certain amount of your trip expenses on your card. For example, you may need to use your debit card to book and pay for your flights.
Once in place, these policies provide protection against a range of risks. Cover differs between cards, but complimentary debit card travel insurance typically covers things like delayed flights, delayed luggage, lost luggage and other travel interruptions. Some also offer financial protection when you require overseas emergency medical assistance or a stay in hospital.
Limits and sub-limits on debit card travel insurance differ from those offered by standalone policies, so make sure to compare this feature when deciding on the right insurance for your needs.
Back to top
Debit cards that provide travel insurance
Although complimentary travel insurance has long been offered with premium credit cards, it is now becoming a more regular feature with premium debit cards. For example, the NAB Gold Visa Debit Card comes with overseas travel insurance as standard.
You need to spend $500 on pre-paid overseas transport or accommodation costs to activate your cover, which then protects you against everything from overseas medical emergencies to cancellation fees, lost luggage and personal liability.
The HSBC Premier Debit Card also provides international travel insurance to cardholders. This policy covers overseas medical and hospital expenses, journey resumption after the death of a relative, cancellation fees, rental vehicle excess and travel delay.
Back to top
Other free travel insurance options
Many premium credit cards come with complimentary travel insurance included as standard. However, just like debit card travel insurance, credit card travel insurance comes with its own list of pros and cons.
The main advantage of this cover is that you can save money by not buying a standalone travel insurance policy. If you have a platinum credit card on which you are already paying an annual fee, there's no need to fork out extra cash for more cover.
Although the exact type and level of cover offered differs between credit cards, most policies will provide cover for the same risks that a normal travel insurance policy would. This includes overseas emergency medical expenses, cancellation fees and lost deposits, lost or stolen luggage, lost passports, travel and luggage delays, rental vehicle excess and personal liability.
However, it's important to read the fine print associated with your credit card travel insurance policy before deciding whether or not it offers an adequate level of cover. Many credit card policies cap cover at a lower limit than standalone policies. For example, a credit card might only cover up to $500,000 of overseas emergency medical expenses while a standalone policy could offer unlimited cover.
Compare credit card and standalone travel insurance
Back to top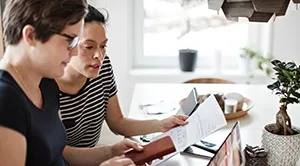 Looking for other insurance options?
Find out how to protect your finances during the global coronavirus pandemic with insurance.
Drawbacks of free cover
There are some important factors you should be aware of when you are considering using your debit card or credit card's travel insurance policy to provide cover for your next trip. These include:
Your cover is not actually free. Remember that this cover is only offered on premium cards, so the cost of this policy will be included as part of your annual card fee.
Cover needs to be activated. To be eligible for cover, you'll need to satisfy certain criteria to activate your policy before you begin your journey. This may include paying for all or part of your holiday with your card.
Limits apply. As mentioned above, some credit and debit card policies will not offer cover to the same high level as standalone policies. You'll need to examine the limits and sub-limits of your policy to ensure you end up with the right level of cover.
Trip duration. While you can take out standalone travel insurance for trips 12 months in duration or even longer, a the majority of debit and credit card policies won't cover trips that are longer than three months.
Lack of flexibility. Many debit card policies do not allow you to take out cover for adventure sports.
Back to top
Why consider standalone cover?
Debit card travel insurance undoubtedly has a number of benefits for cardholders. However, there are many cases where it does not offer sufficient coverage for some people. This could include those people who want a high level of cover, those who are planning extended journeys, or those who want the flexibility to add extra options to their cover.
In such situations, it often makes sense to consider taking out standalone travel insurance cover. Standalone policies typically offer a higher level of coverage than debit and credit card policies, while you can often opt to add in extra cover for things like adventure sports.
You can take out a standalone policy through your travel agent, but this approach is not always recommended. Travel agents may add a hefty commission on top of the price of the policies they offer, so you can end up paying much more than you need to. Instead, it's usually cheaper to take out a policy online from a direct travel insurer.
However, some travel agents do sometimes have cheaper policies so it's important to consider all policies. It's quick and easy to get a quote online, plus you can use finder.com.au's comparison tools to weigh up the pros and cons of competing policies.
Whether you opt for insurance from your debit card or from a standalone policy, it's important to take a close look at the fine print. While complimentary insurance on premium-level debit cards can provide adequate financial protection for many travellers, you'll need to closely examine the cover your card offers to determine whether it is right for you, or whether you'd be better off seeking out a standalone travel insurance policy.Back to top
Compare domestic and international travel insurance
Type or Select your destination(s)
Popular Destinations
Americas
Asia
Europe
Pacific
Africa
Can't find your destination? Just type it in the box above.
More guides on Finder
Finder's RBA Cash Rate Survey: 60% of experts blame BNPL for drop in credit cards

Credit cards are being used less and experts say Buy Now Pay Later services such as Afterpay and Zip are to blame, according to new research from Finder. In this month's Finder RBA Cash Rate Survey™, 39 experts and economists weighed in on future cash rate moves and other issues related to the state of the Australian economy.

HSBC Platinum Credit Card

This card offers 0% interest on balance transfers for 36 months, a discounted $29 first year annual fee and platinum benefits including airport lounge passes and complimentary insurance covers.

American Express Velocity Business Card

The American Express Velocity Business Card earns points per $1 spent and offers complimentary travel insurance and two complimentary Virgin Australia lounge passes each year.