Queensland Country Credit Union Credit Cards
Comparing cards from the customer-owned organisation that helps hardworking regional Queenslanders enjoy a good life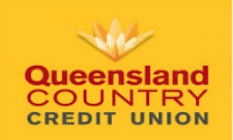 Queensland Country Credit Union is an independent, customer-owned organisation that puts Queenslanders first. A one-stop shop for a full range of financial services including banking and insurance, QCCU has nearly 60,000 members and 23 branches across regional Queensland. Their offices stretch all the way from Weipa in the north to Mount Isa in the west and Stanthorpe in the south, and they pride themselves in helping regional Queenslanders achieve their goals in life. One way they do this is with their Visa Credit Card.
Comparison of QCCU Credit Cards
Updated February 28th, 2020
Types of Country Credit Union credit cards
Low rate and rewards credit card
If you're looking to be rewarded for your credit card spending, then a credit union rewards credit card could be a low cost option to consider. The Queensland Country Visa Credit Card has everything you need in a credit card and more. It offers low interest rate, up to 55 days interest-free and access to a rewards program. It also offers the freedom and security to make purchases over the phone, online or from any retail outlet in any country where Visa is accepted.Learn more about gold credit cards
The benefits of banking with QCCU
There are various advantages that come banking with Queensland Country Credit Union. Take a look at what you stand to benefit from:
The credit union difference
When you bank with Queensland Country Credit Union, you benefit from knowing that, as a customer-owned bank, their focus is entirely on you. They offer a level of personalised service you won't find anywhere else and their sole aim is to help regional Queenslanders enjoy a better life. As they reinvest profits back into the organisation, they're able to offer competitive products and services like the Visa Credit Card.
Unlike some rewards programs, Rewarder is a program where you actually benefit from it every day. That's because every purchase you make on your Queensland Country Visa Credit Card accumulates points that are then converted into real dollars. These are stored on your Rewarder card and can be redeemed at any EFTPOS terminals across Australia and spent on anything you like.
As QCCU offers a Visa card, when you use this card you'll stand to benefit from various additional features. Visa Entertainment gives you exclusive access to things like presale tickets to concerts and events, while Visa Zero Liability monitors your account for fraudulent use and charges.
For a convenient way to make payments, simply link your card to Apple Pay or Google pay and use your compatible phone or device to tap-and-go upon check out when you shop.
How to apply for a Queensland Country Visa Credit Card
Ready to apply for a QCCU Visa Credit Card? You can apply online, at any QCCU branch or by calling the credit union directly. You'll need the following information for your application:
Queensland Country Credit Union membership details (you can join at any branch)
Statements of any credit, store or charge cards or other current debts or loans for the last six months
Pay slips for the last four weeks or your income tax returns and assessments for the last two years
If you're self-employed, your tax return, profit and loss statements and balance sheets for the last two years will be required.
Frequently asked questions
Here are a few of the most frequently asked questions about Queensland Country Visa Credit Cards. If you can't find an answer to your question here, simply send us your query using the form at the bottom of this page.
Image: Queensland Credit UnionBack to top
Credit Cards Comparison
Updated February 28th, 2020
* The credit card offers compared on this page are chosen from a range of credit cards finder.com.au has access to track details from and is not representative of all the products available in the market. Products are displayed in no particular order or ranking. The use of terms 'Best' and 'Top' are not product ratings and are subject to our disclaimer. You should consider seeking independent financial advice and consider your own personal financial circumstances when comparing cards.