CUA Credit Cards
CUA provides a low rate and a platinum credit card, as well as two Brisbane Heat credit cards.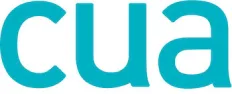 We're reader-supported and may be paid when you visit links to partner sites. We don't compare all products in the market, but we're working on it!
CUA credit card features include low rates and fees, rewards, complimentary insurance and introductory balance transfer offers. It is also one of the only credit card providers to offer sports credit cards, with two options designed especially for paid-up Brisbane Heat members. Use this guide to compare your options and decide if a CUA credit card is right for you.
Comparison of CUA credit cards
Types of credit cards from CUA
CUA offers two different Mastercard credit cards, both of which offer easy access to funds just about anywhere in the world. These cards offer different features designed to suit a range of people. Here's what you can expect from each:
This type of credit card offers a low standard variable interest rate on purchases and usually comes with minimal features. The CUA Low Rate Credit Card charges a competitive 11.99% p.a. (variable) on purchases. It also allows you to save money on existing debt with a 0% balance transfer offer for the first 20 months. This card offers a $0 annual fee in the first year, normally $49.
The CUA Platinum Credit Card is a premium product that comes linked to the CUA Platinum Rewards program, enabling you to earn and redeem reward points as you use the card. It also offers platinum card benefits including complimentary international travel insurance, transit accident insurance and purchase protection insurance covers. This card comes with an introductory 0% balance transfer rate for the first 20 months. It charges an annual fee of $149, which is waived in the first year.
Benefits of a CUA credit card
Some of the features and benefits you can enjoy with a CUA credit card include:
CUA credit cards allow you to consolidate your existing card debt and save money on interest with competitive balance transfer offers. The CUA Low Rate Credit Card offers 0% p.a. on balance transfers for the first 20 months. Similarly, the CUA Platinum Credit Card offers 0% p.a. balance transfer rate for the first 20 months. Please note that the standard cash advance rate will apply once the promotional offer ends.
Both CUA credit cards offer up to 55 interest-free days on purchases. To enjoy these interest-free days, you have to pay your account's outstanding balance in full every month.
If you're a paid-up Brisbane Heat member, you can show your team colours by getting either the CUA Brisbane Heat supporters' Low Rate or CUA Brisbane Heat supporters' Platinum Credit Card. Both of these cards feature Brisbane Heat designs and the team's logo, as well as exclusive introductory offers. Don't have a Brisbane Heat membership subscription? Being a CUA member will still give you access to exclusive offers, such as Brisbane Heat ticket deals and a free Heat VR app that offers a virtual reality tour of the Gabba.
If you choose to get a CUA credit card, you can request up to 9 additional cards. This allows you to share your account with a partner or family member, and could help maximise your reward point earnings if you choose the CUA Platinum Credit Card. Keep in mind that you remain liable for all purchases made using additional cards linked to your primary card.
Online and mobile banking
Keep track of your credit card transactions and manage your account 24/7 from anywhere using CUA's online banking platform or mobile banking app.
CUA customers can access their accounts through the entire rediATM network, which comprises of more than 3,000 ATMs across Australia.
CUA ensures that its profits go back to its customers in the form of lower fees and better rates. It also gives you the ability to bundle products such as credit cards and home loans, which can simplify your banking and help you save more on fees. In addition to these benefits, CUA members can participate in its governance, ask questions about management and financial performance and even have voting rights at the Annual General Meeting.
How to apply for a CUA credit card
You can apply for a CUA credit card online in just four steps. Before you apply, make sure you meet the eligibility requirements and have all the relevant details on hand to speed up the process.
Eligibility criteria
You must be at least 18 years old
You must be a permanent resident of Australia
Other criteria will also apply
Required documents
Personal details. Your complete name, date of birth, marital status, number of dependents, and mother's maiden name.
Contact details. Your residential address, time spent there, residential status, phone number, and email address.
Employment details. Your employment status, employer's name and contact details, and time spent with current employer
Financial details. This includes information on our assets, such as investments, shares or savings. It also includes details of any existing debts and loans, as well as regular payments such as rent and household bills.
CUA credit cards provide a competitive range of features that are designed to suit a wide range of different lifestyles and needs. When considering one of these credit cards, make sure you check all the requirements and fine print. It's also important to compare a range of other options so that you can choose a credit card that suits your needs.
Frequently asked questions
More guides on Finder