Credit Cards with a Guaranteed Pricing Scheme
Australian credit cards that offer a guaranteed pricing scheme
We're reader-supported and may be paid when you visit links to partner sites. We don't compare all products in the market, but we're working on it!
What is guaranteed pricing?
Guaranteed pricing is a feature many credit cards today come with, especially if they come with other complimentary insurance policies.If you make a purchase using a credit card with a guaranteed pricing policy, and then later find the same item cheaper elsewhere, this policy kicks in to pay you the difference.
Important information
The service is generally free provided certain conditions are met.
Compare credit cards with guaranteed pricing scheme
How do credit cards with guaranteed pricing work?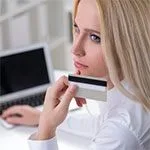 Credit cards today come with a diverse number of features to get you interested in them. Some offer reward programs with bonus points, some offer low purchase rate deals, and others offer complimentary insurances which may protect you and your family when travelling internationally, domestically, or in the event an item you purchase gets lost or stolen.
Guaranteed pricing is one such feature, and is generally found on gold, platinum and black cards. It can also go under the moniker of price guarantee cover in the case of Westpac, guaranteed pricing scheme when dealing with ANZ, and other names.
Guaranteed pricing conditions
Guaranteed pricing schemes usually set out the following conditions before you're qualified to be reimbursed:
You need to have bought the item with your eligible card. This usually means that you need to have used your physical credit card to make the purchase.
You have a limited time to make a claim within. For many cards, the policies state you need to make a claim within 21 days of purchasing the original, more expensive item. This can be longer, with some policies offering up to 60 days.
You need to provide proof of the cheaper item. This is generally required to be a printed catalogue, also printed within a set number of days of buying the item.
Proximity qualifications. The cheaper item needs to be found from a store within 25 km of the store where the original item was bought from.
Specification qualifications. The two items need to be identical, in terms of model number, year and manufacturer.
Other qualifications. Some card providers will allow you to claim for business or personal items, and others will limit the items to being solely personal, or solely business. Some policies will also limit the value of the item to being no more than $10,000.
Minimum price difference. Most cards have a minimum price difference you can claim on - usually $75.
If these conditions are met, you'll be reimbursed up to maximum set amount. This is usually $300 - $500.
How do you compare cards with guaranteed pricing?
Comparing a card with a guaranteed pricing scheme can be done in the following ways.
Find out what the annual fee is. As always, compare the value of the guaranteed policy scheme and any other complimentary insurance policies with the annual fee you'll be paying each year. If you can't justify the annual fee then it may be time to look at another card. It's also useful to compare the fees you may pay for other transactions such as buying something overseas, making a late payment etc, if these fees are likely to apply to you.
Compare the interest rates and interest free days. If you plan to make purchases and carry a balance from month to month, ensure the interest rate is manageable. If you intend to pay your card off each month, then it may be useful to compare cards with 55 interest-free days.
Compare the guaranteed pricing scheme. Many of the credit cards in the market have their insurance provided by Zurich, meaning their policies are almost identical. Still, check that the maximum amount you'll be refunded you different for one card provider to another. Read the insurance terms and conditions.
Look for any added features and extras. If two cards are equal after the above comparison, it's useful to look for any added features and benefits. Look for rewards programs, bonus points or balance transfer deals.
Pros and cons of credit cards with guaranteed pricing
Pros
Potential to save money. A guaranteed pricing scheme could save you money and turn an embarrassing situation on its head.
Peace of mind. If you're in a hurry and buy a product you can rest easy knowing you have 21 days to find it cheaper and make a claim.
The pricing scheme is complimentary. This policy is a complimentary incentive to cardholders, so you don't have to pay for each claim.
No excess. This type of policy usually doesn't come with an excess, although this isn't a hard and fast rule.
Cons
Higher entry requirement. Many of these cards are platinum cards, meaning they have higher annual fees and income requirements.
Could be paying for the scheme with higher annual fees. Some of these cards might add the cost of the policy to the annual fee of the card, meaning if you don't make a claim/claims in a year you could be paying for nothing.
The policy typically doesn't cover items bought on the internet. Most, if not all cards don't cover items bought on the internet.
Tips and things to avoid when it comes to cards with guaranteed pricing
If you'll be paying higher annual fees because of this insurance policy ensure it's a policy you'll be likely to use.
Read the terms and conditions before you apply for any card - don't be surprised.
Keep your receipt and other proof of purchase whenever you buy an important or expensive item.
Frequently asked questions
Images: Shutterstock
Back to top
More guides on Finder
Credit Cards Comparison
* The credit card offers compared on this page are chosen from a range of credit cards finder.com.au has access to track details from and is not representative of all the products available in the market. Products are displayed in no particular order or ranking. The use of terms 'Best' and 'Top' are not product ratings and are subject to our disclaimer. You should consider seeking independent financial advice and consider your own personal financial circumstances when comparing cards.