RAC Travel Insurance promo code for September 2020
Are you an RAC member? Save on travel cover with RAC Travel Insurance deals.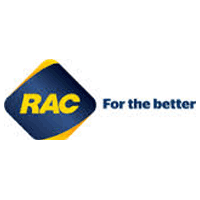 Originally an association for motoring enthusiasts, the Royal Automotive Club (RAC) now provides a range of automotive services, courses and policies, including discounted travel insurance plans for its members.
RAC Travel Insurance promo code and deals
Interested in other travel insurance discounts?
It looks like we don't have any coupons at the moment. Take a look at our most recent deals
What policies are available from RAC Travel Insurance?
International comprehensive
The most comprehensive policy available from RAC Travel insurance provides cover for benefits including unlimited overseas medical expenses, personal liability up to $10 million, luggage and personal effects, travel documents, delayed luggage, loss of income and more.
International Essentials
This policy provides the necessary cover for overseas travel with lower maximum payouts and personal liability. You are covered for unlimited overseas medical expenses, personal liability up to $10 million, luggage and personal effects and more.
International Medical-Only
This covers your medical expenses only while you're overseas, including dental, hospital cash, as well as legal liability.
Domestic Comprehensive
This policy provides no cover for medical emergencies. All claims related to medical and dental expenses must be filed with your private health insurance.
Annual Multi-trip
Ideal for frequent travelling, this policy covers an unlimited number of journeys within the period of insurance. You will be asked to choose your area of travel for the insurance period and you'll get cover for all the essentials and more.
Pros and Cons of RAC Travel Insurance
Pros
Varied policies for local, international and frequent travelling
Online quotes
Purchase policies online
Single-benefit policy for rental vehicle excess
24/7 emergency support
Trip on International plans can be resumed
Policies can be extended
Cons
Some pre-existing medical conditions not covered
Not all sporting activities automatically covered
No option to resume an interrupted journey on the Domestic plan
How do I make a claim with RAC Travel Insurance?
1. Give immediate notice. Get in touch with the insurer as soon as possible to report the incident and file a claim. You can download the claims form from the RAC website or submit your claim online on the Travel Insurance Partners website. Penalties may be levied against you if you wait too long and deliberately delay the process.
2. Supply all necessary documentation. Besides your Claims form and Certificate of Insurance, you will also need to produce police reports, medical reports, receipts and proof of ownership.
3. Duty of disclosure. Your travel insurance policy will be granted or refused based on the information you provide. It's important to be as honest and complete as possible in answering questions. If your information is found to be false or incomplete, any claims will be rejected and your policy may be cancelled.
RAC Travel Insurance FAQ
Related Posts