Finder makes money from featured partners, but editorial opinions are our own.
Principal and interest home loans
When you make principal and interest repayments, you're paying off the money you've borrowed and the interest at the same time. It's the fastest way to pay off your home loan debt.
Home loans with principal and interest repayments are the most common home loan type in Australia. Principal is just the money you've borrowed. You repay this, with interest charged by the lender on top. With principal and interest repayments you repay some of the loan amount and some interest at the same time. This means you reduce your overall debt with each repayment.
The less common alternative to principal and interest loans are interest-only loans. These have higher rates and cost more in the long run, but have lower repayments early on. They're popular with property investors and borrowers who want to temporarily reduce their repayments.
Compare principal and interest home loans in the table below
It takes just 30 seconds to book your free home loan consultation and get started
Once you've entered your details, an Aussie broker will be in touch to start supporting you on your home loan journey.
Our panel of 25+ lenders will allow you to compare 100's of rates

Get access to free suburb and property reports

Have expert guidance through the entire application process.
---
An expert leader in mortgage brokering
When you borrow money to buy a home, you have to repay it – obviously. The amount of money you've borrowed is called the loan principal (it's sometimes called the loan amount). You have to repay this money over time, but you also have to pay interest.
Interest is money charged on top of the loan principal. The amount of interest you pay is determined by your home loan's interest rate. The size of your loan principal also affects the amount of interest charged. The more you borrow, the more interest you pay.
How principal and interest home loans work
Most home loans are principal and interest loans. With these loans, you repay the loan principal plus interest at the same time. Every month, you make repayments on your home loan. Part of the repayment is interest and part of it is principal.
Here's a simple example using Finder's home loan repayment calculator:
Property value. You buy a home for $600,000.
Deposit. $120,000.
Loan principal. $480,000.
Interest rate. 2.60%.
Loan term. 30 years.
Monthly repayments (principal and interest). $1,921.
With this example, you're repaying $1,921 a month (assuming interest rates don't change). With interest charged on top, your $480,000 loan principal plus interest will end up costing you $691,787 over 30 years.
That's $211,787 in interest charges plus the original loan principal.
Why am I paying more interest and less principal at the start of the loan?
When you start making mortgage repayments, you might notice that most of your repayment is paying off the interest at the beginning of the loan. Only a small amount will go towards the principal. As you continue paying off the loan, you'll pay off more principal and less interest.
This is because your lender has worked out exactly how much you'll need to spend on each repayment to pay off your loan in the term you've agreed to. The result of these calculations is called an amortisation schedule. The schedule shows how much of your payments goes towards interest and how much goes towards the principal. The amount that goes towards paying off the principal gets bigger as the years go on and does so at a faster rate.
Here's a simple graph to illustrate how mortgage interest and principal are repaid together over time.
Principal and interest loans versus interest only loans
Borrowers have an alternative to principal and interest repayments: interest only home loans. These loans have an initial period where the borrower doesn't repay the loan principal at all. Instead, they just pay the interest charges.
This makes their repayments smaller at first. But eventually, the loan will revert to principal and interest repayments, meaning you have to pay off the principal.
This means that interest only home loans start cheaper but end up being more expensive.
Here's an example using two loans. They are identical except that one is principal and interest while the other is interest only for the first three years.
Details
Principal and interest
Interest only
Loan principal
$400,000
$400,000
Loan term
30 years
30 years
Interest rate
2.45%
2.45%
Interest only period
N/A
3 years
Monthly repayments
$1,570
$817 (during interest only period)
$1,689 (after interest only period)
Total interest
$165,237
$176,574
Total loan cost over 30 years
$565,237
$576,574
Here we can see that making interest only payments for 3 years ultimately costs you an extra $11,337 in interest.
Why do some borrowers choose interest only payments?
Interest only loans are commonly used by investors to minimise their non-tax-deductible costs (interest charges on an investment property are tax deductible but principal payments are not).
This can be beneficial for investors planning to hold an investment property for a short time in a growth market. Instead of paying off the loan, these investors plan to see a quick capital growth (the value of the property rising) and then sell the property. With this strategy, an interest only loan allows the investor to minimise their repayments.
Some owner-occupiers choose to make interest only repayments for a short time if they are struggling to make repayments or have a reduced income.
Principal and interest calculator
You can use Finder's free home loan calculator to see how the principal and interest components of a home loan work.
Just enter some basic loan details, including loan amount (the principal) and an interest rate. In the repayment type field, you can select P&I (principal and interest) or interest only.
How do I compare principal and interest mortgages?
When comparing loans with principal and interest repayments, the interest rate is the first thing you should look at. The lower the interest rate, the lower your repayments will be.
But there's more to it than that:
Interest rate. The lower the better, but pay attention to the fine print. Some home loans offer introductory discount rates that are quite low but revert to a higher rate later.
Rate type. You need to look at fixed and variable loans and decide which is better for you. Variable rates tend to offer more features and greater flexibility while fixed rates offer certainty around repayments. Learn more about the fixed versus variable decision.
Features. Compare loan features and make sure the loan offers what you need (for example, an offset account, portability or the ability to make extra repayments).
Loan purpose. Make sure you compare the right type of loans for your specific circumstances. If you're an investor, look at principal and interest investment loans. If you're buying a home, you will need to look at principal and interest owner-occupier loans.
Fees. The interest rate isn't the only thing that affects your costs. Look at the fees that come with the loan, including application, settlement and ongoing fees.
Lender. Don't forget to compare lenders. You may want the speed and convenience of an online lender or you may want to talk to a lending specialist at one of the big banks. Different lenders have different appetites for risk depending on your borrowing circumstances, so it's worth inquiring with a few lenders before submitting a full application.
How can I pay off my loan principal faster?
A big advantage of principal and interest home loans is that you're repaying the loan principal from day one. This means you're not only paying off debt, you're building equity in your home (that's the value of your property minus any outstanding debts).
And if you can repay the loan faster, you'll get out of debt sooner and pay less in interest. There are several ways you can do this, and it depends on your loan's features:
Make extra repayments. If your loan allows you to make extra repayments, then you can repay the loan faster this way. Even paying an extra $100 a week on your mortgage could save you thousands in interest over the life of your loan.
Use your offset account. Even better than extra repayments is if your loan has an offset account you can put some extra cash in. This mimics the effect of extra repayments by reducing your loan principal, but if you need to access the cash, it's yours (but if you do take it out of the offset account, your loan principal will increase).
Make fortnightly repayments. Switching from monthly to fortnightly repayments gives you a slight boost. This is because there are 12 months in the year but there are 26 fortnights, giving you effectively an extra fortnight's repayment per year.
If your rate rises, switch. If you've had your home loan for a few years, you might be surprised how high your rate is now. Yes, rates are low right now, but your lender might only be offering their best deals to new customers. Asking your lender for a lower rate or switching to a better home loan with a new lender, can save you thousands. If you get a lower interest rate but keep your repayments the same as before, then you're effectively making extra repayments immediately.
Why you can trust Finder's home loan experts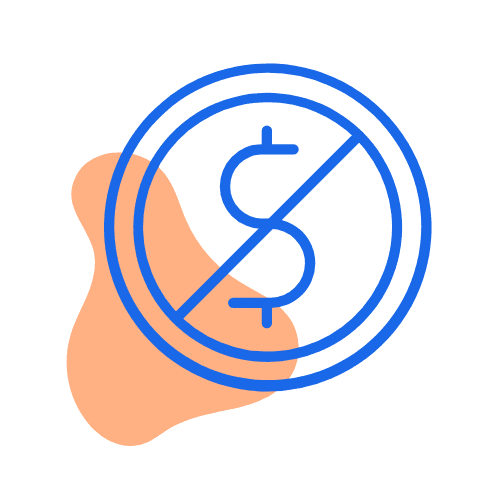 We're free
You won't pay any more by taking out a home loan with us. Better still, we regularly run exclusive deals that you won't find on any other site – plus, our tables make it easy to compare loans.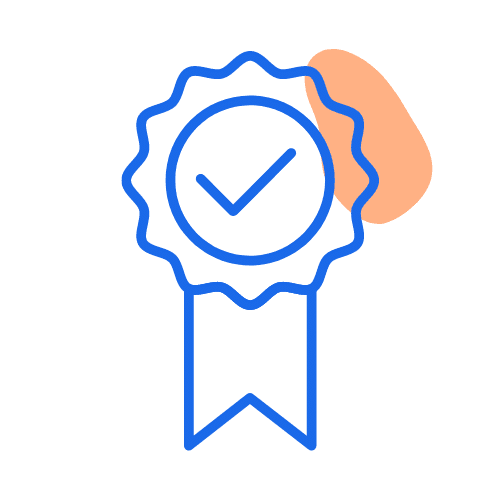 We're experts
We've researched and rated dozens of home loans as part of our
Finder Awards
. We provide
unique insights
and our in-house experts regularly appear on Sunrise, 7News and SBS News.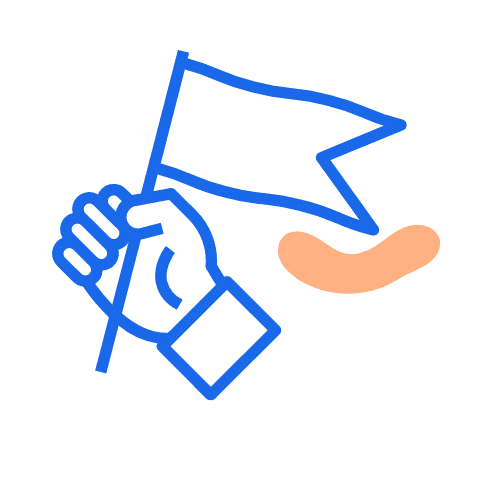 We're independent
Unlike other comparison sites, we're not owned by a third party. That means our opinions are our own and we work with lots of home loan lenders, making it easier for you to find a good deal.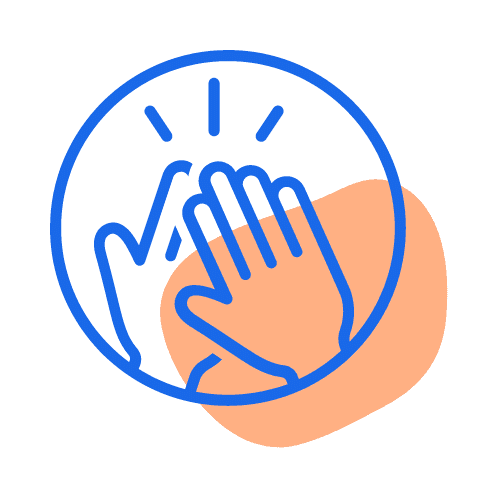 We're here to help
Since 2014, we've helped 150,000+ people find a home loan by explaining the nitty gritty details simply and clearly. We'll never ask for your number or email. We're here to help you make a decision.
Frequently asked questions about principal and interest home loans
More guides on Finder
Find the right home loan now