Home insurance exclusions
Find out what isn't covered by your home and contents insurance so you don't get any nasty surprises.
We're reader-supported and may be paid when you visit links to partner sites. We don't compare all products in the market, but we're working on it!
When choosing home insurance it's important to not only look at what a policy does cover but also what it doesn't cover. Just like any other form of insurance, home and contents policies feature a lengthy list of general exclusions that outline the situations when claims will not be paid. Let's take a closer look at what those exclusions are, why they exist and how you can ensure you have adequate cover for your home and possessions.
8 common home insurance exclusions should I be aware of
Most home and contents insurance policies won't provide cover in the following situations and circumstances:
1. Leaving your home empty
If you leave your home unoccupied for a specified period, usually around 60 or 90 consecutive days, claims for loss or damage that occur during this time will not be paid. This exclusion applies because loss or damage could easily result from the failure to keep your home in a lived-in state. However, you do have the option to contact your insurer in advance and apply for your home and contents cover to continue while you're away for an extended period.
2. Having people stay in your house (including home swaps)
Are you planning on taking part in a house swap or renting your home out through Airbnb? If so, be aware that your home and contents insurance cover won't continue during this period. The accommodation sharing provider you use should be able to advise you on other insurance options.
3. Not securing your home
If your home isn't secure or you fail to take reasonable steps to secure it after loss or damage most insurers will refuse your claim. So if you go out all day long leaving the front door and windows wide open, don't be surprised if your insurer doesn't cover your claim for theft.
4. Existing damage
An insurer can't be expected to cover pre-existing damage to your home under a new policy. If you take out a new policy when you already have a massive hole in your roof or damaged carpet in your bedroom following a burst pipe, your insurer won't pay your claim to fix the damage.
5. Flooding and storms
Many people assume that flood cover is an automatic inclusion in home insurance but this is often not the case. A significant proportion of policies only offer flood cover as an extra-cost option or not at all. Many policies will also exclude cover for damage resulting from a storm surge or for storm-related damage, such as removing trees from your property.If you live in a flood or storm-prone area it's essential to read the fine print to find out exactly what a policy covers.
6. Animal damage
Many insurers will not provide any cover for damage caused by your dog, cat or any other animal you keep at the insured address. While in some cases animal damage can be easily prevented, it may also be worth looking around for a policy that does cover animal damage.
7. Renovations
Most home and contents policies don't provide any cover if you're renovating or extending your home, so any claims for damage connected to the building work will be refused. If you're planning on renovating look into your construction insurance options and the cover they provide.
8. Home businesses
Do you run a business from your home? If so, your stock and other business items will most likely not be covered under a home and contents policy and you'll need to consider your business insurance options.
What reasons are there for these exclusions?
Exclusions are designed to eliminate risks that an insurer is unwilling to cover, but there are several reasons behind some of the general exclusions that apply to your home and contents insurance policy:
Cover is provided by other forms of insurance. Some risks aren't covered under your home and contents policy because they're covered by other forms of insurance. For example, home and contents insurance doesn't cover loss or damage while you're renovating because this is covered by construction insurance.
Can't cover catastrophes. Some risks cannot be insured against because they would affect an excessively large number of policyholders all at once. One example of this is the exclusion for loss or damage that occurs as a result of war.
Easily prevented. Some risks aren't covered because it's possible for the homeowner to easily prevent a claim. No cover is provided if you fail to take reasonable steps to protect your home and contents against loss or damage.
They're caused deliberately. Home and contents insurance is designed to cover you against unexpected events, not loss or damage that you cause intentionally.
They can be controlled through proper maintenance. Some risks aren't covered because they occur naturally if your property is not properly maintained. That's why wear and tear, mould and gradual deterioration are excluded from cover.
They're illegal. If your home is being used for an unlawful purpose and this leads to loss or damage, no cover is available. So if you've set up a drug lab in your spare room and it burns your house down, don't expect any love from your insurer.
They're an optional extra. Some risks will only be covered by your policy if you're willing to pay an additional premium. This is because they pose an additional risk to the insurer, such as cover for high-value personal effects.
As you can see, there are plenty of valid reasons why certain risks are excluded from home and contents policies. By reading the PDS closely and getting a clear picture of what is and isn't covered by your policy, you can ensure that you end up with the right cover.
---
Get the latest home insurance news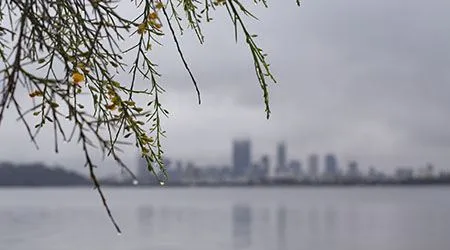 Find out what your home insurance may cover you for if your property has been impacted by the severe weather of Ex-Cyclone Seroja. Plus, how to speed up your claim.
Read more…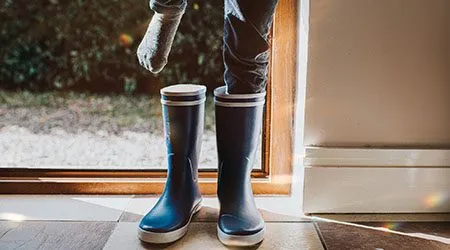 Home Insurance
Two insurance experts have urged Australians to look at their policies more closely, so they can get the most from their claim.
Read more…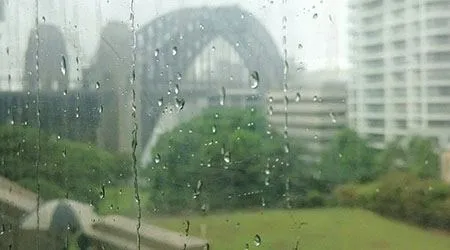 Home Insurance
Here's how to make your home insurance claim easier and how to access other support measures in place for affected homes.
Read more…
More guides on Finder