Nova Credit Union Credit Cards
Use the Nova Credit Union credit card globally, and do your bit in supporting the fight against breast cancer.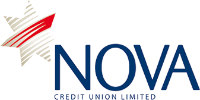 Hunter Water Board Employees Credit Union began operations in 1964, and it got its current name, Nova Credit Union, after a merger with Newcastle Herald Employees Credit Union. This credit union primarily services the Hunter community but its membership is open to all. It offers an array of financial services and products, which include savings accounts, term deposits, home loans, car loans, personal loans, credit cards, insurance solutions, and financial planning advice.
Nova Credit Union credit cards no longer offered
Nova Credit Union is not offering a credit card product at this time. This information has been kept for historical purposes and for those who already have a credit card product.
Types of credit cards that Nova Credit Union offers
When you use a Nova Credit Union credit card you can take heart in knowing that your card's annual fee goes towards a worthwhile cause.
The main draw of a low rate credit card, without doubt, is the low interest rate that it charges. Nova Credit Union supports the Hunter Breast Cancer Foundation (HBCF), and its HBCF Visa Credit Card is testimony to the same. This credit card works like a conventional Visa credit card, giving you easy access to funds, and its gives you the ability to avail of up to 55 interest free days on purchases. It also comes with a special balance transfer offer.
Learn more about low rate credit cards
Benefits of getting a Nova Credit Union credit card
The HBCF Visa Credit Card manages to charge a low interest rate because it does not offer extras like rewards and complimentary insurances, and you can still expect to reap certain benefits.
HBCF, a Hunter based non-profit organisation, raises money to increase awareness and provide support to individuals diagnosed with, or receiving treatment for, breast cancer, as well as their family members. All the money this organisation raises goes to supporting affected families within the Newcastle and Hunter Region only. Nova Credit Union donates the entire annual fee you pay towards your HBCF Visa Credit Card to HBCF.
More than 22 million merchants the world over accept Visa credit cards, so you can use this card with just about anywhere. You can use any ATM that displays the Visa logo to withdraw money, again, anywhere in the world. Besides, you can use this Visa credit card to make in-store, online, and over-the-phone purchases.
The HBCF Visa Credit Card comes with an embedded microchip, which offers considerably more protection than previously common magnetic strips, decreasing the likelihood of fraudulent usage. A fraud monitoring service keeps track of irregular transactions, and notifies you of the same immediately. 'Verified by Visa' technology offers another layer of protection when you use this card for online shopping.
This credit card comes with a 0% p.a. interest for balance transfers, and this rate applies for the first 6 months. You can transfer any amount up to your card's credit limit, and the balances transfer in the order you list them in your application. The minimum you can transfer is $500.
You can now link your Nova Credit Union card to Apple Pay or Google Pay to make contactless payments using your eligible mobile phone or device.
Frequently asked questions
Here, you'll find answers to some of the most commonly asked questions about Nova Credit Union credit cards, and you can ask your own question by using the form at the bottom of this page.
Credit Cards Comparison
* The credit card offers compared on this page are chosen from a range of credit cards finder.com.au has access to track details from and is not representative of all the products available in the market. Products are displayed in no particular order or ranking. The use of terms 'Best' and 'Top' are not product ratings and are subject to our disclaimer. You should consider seeking independent financial advice and consider your own personal financial circumstances when comparing cards.