Northern Inland Credit Union (NICU) Credit Cards
Compare Northern Inland credit cards that offer competitive rates and fees, as well as global acceptance through Visa.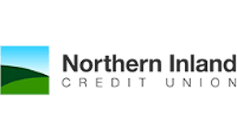 Northern Inland Credit Union offers two different low-cost credit cards designed to suit a range of spending habits and goals. With the Visa Classic Credit Card, you can get up to 55 days interest-free on purchases, a competitive annual fee of $40 and a reduced interest rate if your a home loan customer. The Low Rate Visa, on the other hand, offers a $0 annual fee for life and an interest rate of 8.99% p.a., with no interest-free days.
Use this guide to compare Northern Inland credit cards and learn more about the benefits of banking with this credit union, so that you can decide if one of these options is right for you.
Compare Northern Inland Credit Cards
Type of credit cards from Northern Inland
While both Northern Inland Credit Union credit cards are low rate options, they each have features that may suit different needs. The Northern Inland Visa Classic offers a purchase rate of 14% p.a., with a honeymoon rate available for new customers and a discounted rate available for eligible Northern Inland home loan customers. You could also be able to avoid interest charges on purchases by taking advantage of up to 55 days interest-free when you pay the full amount owed by the due date on each statement. However, the Visa Classic does come with an annual fee of $40.
In comparison, the Northern Inland Low Rate Visa charges no annual fee and offers an ongoing purchase rate of 8.99% p.a. While there are no interest-free days available on this card, the low rate could help keep interest costs down if you carry a balance from month-to-month.
Learn more about low rate credit cards
Benefits of Northern Inland credit cards
Some of the benefits you could get with a Northern Inland credit card include:
Visa Classic discounted interest rate offer
If you have a home loan with Northern Inland you can look forward to paying a discounted interest rate until your home loan is paid out. For other cardholders, an introductory discounted rate for purchases stays in place for the first 6 months. At the end of the introductory period, any outstanding balance attracts the card's standard variable rate.
Pay with your NICU credit card anywhere Visa is accepted, including in-store, online or over-the-phone. You can also enjoy tap-and-go payments for purchases under $100, plus access to exclusive entertainment competitions and ticket offers through Visa Entertainment.
NICU Visa cards are compatible with Apple Pay or Google Pay. So, if you have a compatible device, you'll just need to add your card to one of these apps. Then you'll be able to make mobile payments at the checkout or online.
Check your balance, receive statements, make payments and manage other details of your account at any time through NICU's online banking platform. You can also access your account 24/7 through your mobile device, or use the phone banking service by calling 1300 65 64 28.
How to apply for a Northern Inland Credit Union credit card
If you want to apply for a Northern Inland Credit Union credit card, you can fill out a request on the website by answering a few simple eligibility questions, then providing your name, contact number and the time of day that's best to contact you. A representative from NICU will then be in touch. Alternatively, you can call NICU on 02 6763 5111 or download an application form and take it to a branch.
Before you get started, make sure you meet the following eligibility requirements and have organised all the details and documents you'll need for the application.
Eligibility Criteria
Are you over 18 years old? You must be at least 18 years of age.
What's your residency status? You must be an Australian citizen living in Australia at the time of your application.
Do you have good credit history? You may not be eligible to apply if you have ever been declared bankrupt or had legal action taken against you for the recovery of debt.
Details and documents
Personal details. You'll need to provide your full name name, home address, phone number, date of birth, marital status, number of dependants and the name and contact number of a relative. You may also be asked for a valid form of ID, such as your driver's licence or Australian passport.
Employment details. This section requires you to enter your occupation, employment status, salary, employer's name, employer's address, employer's phone number and how long you've been employed.
Assets and liabilities. Assets include residential property, investment property, home contents, motor vehicles, superannuation, savings and investments. Liabilities comprise of mortgages on your home or investment properties, personal loans, car loans, credit cards, store cards, and leases.
What happens after submitting the application?
If additional information is required, a representative from NICU will be in touch before your application is assessed. In some cases, the credit union may also contact your employer to verify the details you've provided.
If you're not an existing Northern Inland member, you'll also have to become one in order to receive your card. New members have to go through an identity verification process, which could mean you need to take supporting documents to a Northern Inland branch. If this is required, NICU will be in touch to advise you of the documents you'll need to bring and can help you find your nearest branch.
Frequently asked questions
Below are answers to commonly asked questions about Northern Inland credit cards. If you wish to ask another question that isn't listed below, you can use the form at the end of this page.
Back to top
Credit Cards Comparison
* The credit card offers compared on this page are chosen from a range of credit cards finder.com.au has access to track details from and is not representative of all the products available in the market. Products are displayed in no particular order or ranking. The use of terms 'Best' and 'Top' are not product ratings and are subject to our disclaimer. You should consider seeking independent financial advice and consider your own personal financial circumstances when comparing cards.