Endeavour Mutual Bank Credit Cards
Do you want a low rate credit card that offers easy access to funds and allows balance transfers for free?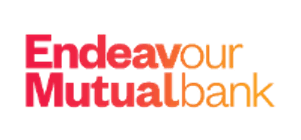 Important Information
From 1 February 2018, Select Encompass Credit Union rebranded to Endeavour Mutual Bank and became a Mutual Bank.
This credit union offers its members a range of financial services and products, which include everyday accounts, savings accounts, investment accounts, home loans, personal loans, car loans, insurance solutions, and Visa debit and credit cards.
Comparison of Endeavour Mutual Bank credit cards
Types of credit cards that Endeavour Mutual Bank offers
Endeavour Mutual Bank, through its association with Visa, offers a low rate credit card that gives you easy access to credit.
Low rate credit cards are ideal for individuals who don't want to pay extra for add-ons like complimentary insurance covers and rewards. The Endeavour Mutual Bank Visa credit card is a low rate credit card that you can use at EFTPOS terminals and ATMs, and you can also use this card to make purchases online and over the phone. If you use this card in the right manner, you can get up to 55 interest free days on purchases.
Benefits of getting an Endeavour Mutual Bank credit card
More than 2,500 members use the Endeavour Mutual Bank Visa credit card, and the fact that Endeavour Mutual Bank allows cardholders to access their credit and savings accounts through this single card certainly helps. Banking with Endeavour Mutual Bank comes with other benefits as well.
Visa cards make use of multiple technologies to offer cardholders peace of mind, and the Endeavour Mutual Bank credit card is no different. 'Verified by Visa' technology, for instance, offers protection when you use your card to make online purchases. You can use this Visa credit card for cash advances and withdraw up to $1,000 per day, depending on your available credit limit, from any ATM that displays the Visa logo. Using this credit card while travelling overseas is simple, given Visa's widespread acceptance.
Access account information easily
If you want details about your credit card account you can visit an Endeavour Mutual Bank branch. Endeavour Mutual Bank also gives cardholders the ability to access account related information via online and phone banking.
If you have outstanding balances on existing credit cards that attract high interest rates, you can think about transferring those balances to this card and save in the form of interest. Endeavour Mutual Bank does not charge any fee for balance transfers, and transferred balances attract the card's low purchase rate.
Digital wallets and contactless payments
You can add your card details to Apple Pay, Samsung Pay and Google Pay and use your smartphone or compatible smart device to make contactless payments at the terminal.
How to apply for an Endeavour Mutual Bank credit card
You can visit an Endeavour Mutual Bank branch to apply for a credit card, or you can do so by calling their helpline on 1300 13 14 20. You have the option to download, print, and complete an application, and you can also complete an online application. Before you go begin with the application establish if you meet the basic eligibility criteria, which are as follows.
Eligibility criteria
You should be over 18 years old
You should be a permanent resident of Australia
You should not have poor creditworthiness
You should meet minimum income requirements
Required information
Applying for the Endeavour Mutual Bank Visa credit card requires you to submit different types of information, which includes the following.
Applicant details. The first section requires your complete name, date of birth, email address, residential address, marital status, and number of dependents.
Income details. Provide details about your income from all sources, which can include shares and any income you earn from real estate.
Asset details. This section requires details about your equity in real estate, vehicles, savings, and investments.
Liability and expenditure details. Here, part with information surrounding existing loans and credit cards as well as expenses like child support, school bills, and utility bills.
What happens after I apply?
After you submit your credit card application an Endeavour Mutual Bank representative might contact you for additional information. As part of the verification process they might call your payroll department for income verification, so letting the concerned individual know of the call ahead of time can result in saving some time.
If you're not an Endeavour Mutual Bank member you'll have to complete an identity verification process, which is a legal requirement. You might have to visit a branch to complete the required formalities.
Frequently asked questions
Here, you'll find answers to the most commonly asked questions about Endeavour Mutual Bank Visa credit cards.
Image: Shutterstock
Back to top
Credit Cards Comparison
* The credit card offers compared on this page are chosen from a range of credit cards finder.com.au has access to track details from and is not representative of all the products available in the market. Products are displayed in no particular order or ranking. The use of terms 'Best' and 'Top' are not product ratings and are subject to our disclaimer. You should consider seeking independent financial advice and consider your own personal financial circumstances when comparing cards.